While researching for a program to guide you to earn your living online, there will be this moment when among all the dirt you'll come across a gold nugget.
Commission Hero is a very pleasant surprise among an endless sea of useless ClickBank products.
When I first started doing my research on the course, I came across a number of reviews on it which led me to believe that it was a low-quality one and maybe even a borderline scam.
However, after digging deeper myself, I concluded that Commission Hero might actually be among the best ClickBank courses I've reviewed so far and maybe even the third best MMO course I have come across during my 3 years as an affiliate marketer.
That is for many reasons which I am going to discuss within this Commission Hero review.
According to my opinion, the main downside of Commission Hero is that it is relatively expensive ($997 one-time payment or two payments of $597 each) and doesn't offer a free trial period.
For some beginners, including me when I was one, investing that amount of money can be a relatively big turnoff, especially when there exist affiliate training platforms of equally high quality and value, like Wealthy Affiliate, which costs way less and lets you test drive it for free.
14 Quick, Fun Facts About Wealthy Affiliate
Cheap premium membership
More than 500k active members
Helping people build successful online businesses since 2005
One-click WordPress website builder
Free hosting
Dedicated tech support
Hundreds of hours of high-quality, step-by-step, affiliate marketing training
Weekly live webinars
Instant support through a live chat
One on one mentoring
Perfect for everyone who is after earning their living online
Extremely beginner friendly
Name of Product:
Commission Hero
Owners:
Robby Blanchard
Price:
$997 one-time payment or two payments of $597 each
Official Website:
https://joincommissionhero.com
Suggested?
Absolutely!

Alternate, Cheaper Suggestion(s):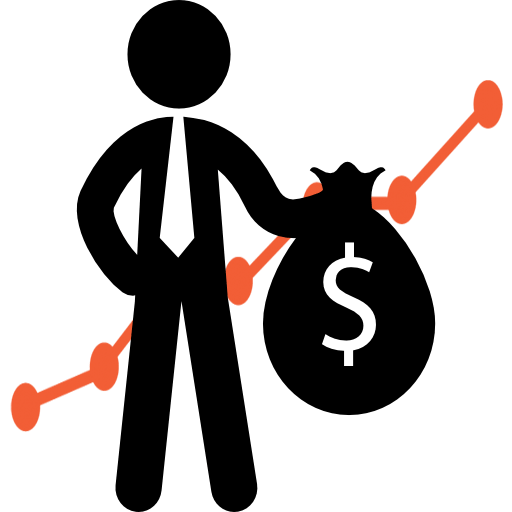 Earnings Potential
Very high earnings potential relatively faster compared to other MMO courses (mostly because it employs Facebook paid ads to bring in traffic).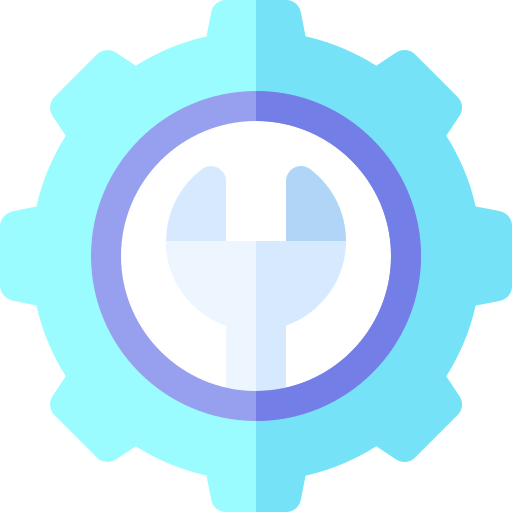 Resources
High-quality, step by step, detailed training on how to set everything up. Includes 4 bonus courses, premade landing pages, images for your ads, live webinars, and much more.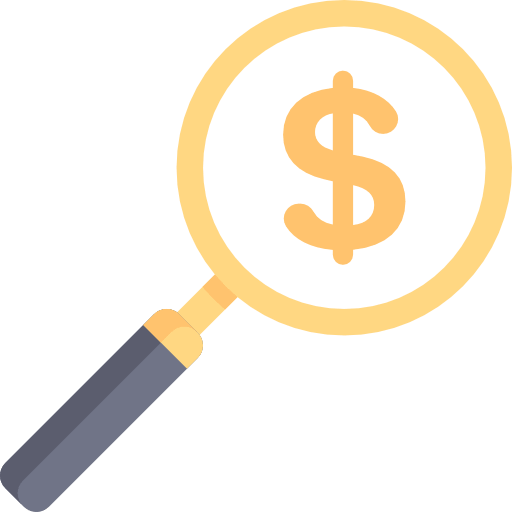 Value for Money
Commission Hero is definitely worth its price. It could be a little more affordable. You can ask for your money back after having used it for 12 months without seeing any results.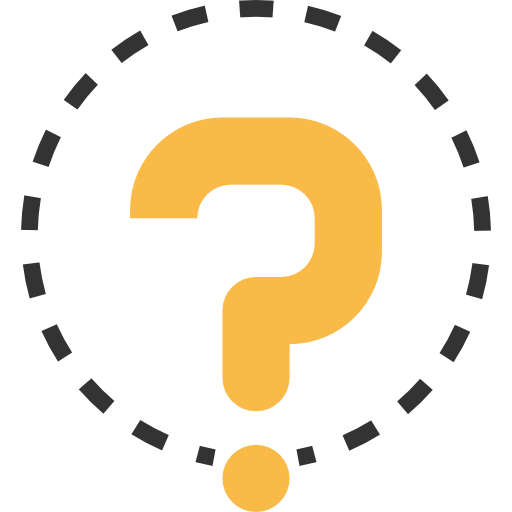 Support
24/7 support from Robby's team through email. More support through the very active private Facebook group you gain access to once you purchase.

Success Stories
A lot of success stories of people who have purchased the course within the private Facebook page. More and more keep being published almost daily.
Creator Robby Blanchard is a successful entrepreneur and #1 ClickBank affiliate for the year 2019
He also runs his own marketing/consulting/coaching business
High-quality, step-by-step training
Very high earnings potential
Great for beginners, intermediate, and advanced marketers
Private Facebook group is getting larger every day
4 bonuses upon purchase
Cultivates a healthy success mindset 
Success stories of people who have been using the course are on the rise
Live webinars from time to time
No upsells
Much faster results and feedback since you are using paid ads (but more expensive than going down the slow path of building free, organic traffic)
Money-back guarantee
Very expensive (actually one of the most expensive courses I've reviewed so far)
No free trial (but you can register for a FREE webinar right here)
New to the MMO industry (got released in January 2019)
You have to use the course for 12 months without getting results before you can request the money-back guarantee
You'll have to spend even more money on paying for Facebook ads
No training on getting free traffic
You'll probably lose some money before you get to make a profit, especially if you are a complete beginner
Commission Hero is an online course, created by very successful online marketer and entrepreneur Robert Blanchard, teaching you how to earn commissions online like a hero xD
No, seriously, the course focuses on teaching you how to earn commissions online by promoting already existing high-end ClickBank products as an affiliate marketer, on any given niche, through employing Facebook ads as a means of getting traffic to your offers.
Compared to cultivating free, search engine traffic which could take several months of effort, paying for ads
brings in traffic on demand
delivers much faster results
provides instant feedback on what works and whatnot in order for you to make adjustments and experiment
Every upside has a downside though.
Since you are going to have to pay for ads to start getting traffic to your offer
You need a budget to start earning money
You always run the risk of losing money (which you will probably do the first couple of times running ads until you start getting the hang of it)
To increase your earnings you will need to increase the money you spend on ads which at the same time increases the amount of money you might end up losing
Nonetheless, with Commission Hero, Robby Blanchard increases the chances of you running successful and profitable ad campaigns while minimizing your chances of losing money.
It's true that within his training, he keeps things very simple but extremely effective, taking away all the guesswork helping you avoid rookie mistakes which could possibly cost you a lot of money and frustration.
Here are a few quick facts about Robert Blanchard, creator of Commission Hero:
Owner of a 7-figure advertising/coaching/consulting agency, Blanchard Media LLC
Made his first million online in 2017 through Facebook ads and affiliate marketing
Consulting Inc 5000 companies, big brands, and influencers
Owns a CrossFit gym
Loves pizza
Currently #1 ClickBank Affiliate in the world (proof below)
See the official ClickBank leaderboard above for yourself right here!
Based on his activities and success, I would absolutely trust Robby to teach me how to earn my living online.
Who is Commission Hero for?
Commission Hero is for people who
Are after turning their computer or mobile phone into a business and earn their living online
Want to quit all jobs forever and be the boss of themselves

Have the money to invest in Commission Hero and running Facebook ads (you really don't need that much for ads to get started)

Are already earning their living online and want to diversify and increase their revenue

Have tried different MMO courses and systems without any luck

Want the freedom to wake up without an alarm, eat their breakfast peacefully, take their kids at school and generally be the masters of their own schedule

Have failed to earn money online using free, search engine traffic and want to try paying for it
FYI, this course is very beginner-oriented so you can learn how to make money with the model it teaches even if you have no previous experience with creating websites, running Facebook ads, finding affiliate offers, etc
It doesn't matter if you have studied digital marketing, or sales, or computer science, etc. It doesn't even matter if all you use your PC for is to scroll up and down your Facebook feed and watch the "Top 10 Fails of the Week" on Youtube…
Commission Hero will teach you all you need to know to end up earning your living online through commissions earned by promoting ClickBank products with paid ads.
In fact, before becoming #1 ClickBank affiliate, just 4 years ago, Robby was just a gym owner trying to get by. He also had no background in online marketing whatsoever.
At some point, he started promoting his gym with Facebook ads and he saw that his customer base started increasing. Since he gained some experience in running ads, he decided to give it a shot and start running them for high-end ClickBank products and eventually things exploded for him.
Now, just 4 years after running his first Facebook ad, he's the #1 ClickBank affiliate in the entire world.
And he did it all by himself without following any dedicated training just by going through tons of trial and error.
The good news is that he has managed to condense everything he has learned during those 4 years into a 3-step system which has already helped dozens of people succeed in generating thousands of dollars of ClickBank commissions too in much less time than it took him.
And he called this system, Commission Hero!
Who is Commission Hero NOT for?
Commission Hero is NOT for those who
Don't want to earn their living online (obviously)
Like being employees, working for other people (not everyone in the world is destined to become an entrepreneur)
Have no money to invest in purchasing Commission Hero or running ads or aren't willing to do so (if this is you, go ahead and check out Wealthy Affiliate as it's much cheaper and FREE to join and test drive, or Project 24)
Expect that they will make tons of money fast and effortlessly (Commission Hero is definitely not a shortcut to riches)
Don't want to put in the time and effort (you'll still need to apply what you learn)
Have bought similar courses in the past but never bothered to act on them
Are not willing to take monetary risks (paying for an ad doesn't mean that you will have a return on your investment)
Usually give up at the first setback (you'll probably fail a couple of times before you get the hang of the whole process and start earning any profit)
What's Inside Commission Hero?
Here's what you get once you purchase Commission Hero…
Done-for-you landing pages
20+ ad images that will increase your click-through rate (increase the number of people who click on your ad)
Training on how to put everything together (your images, landing pages, ads, etc)
Access to a private Facebook group
Bonus 1 -> Ninja scaling tactics
Bonus 2 -> Live training with Robby
Bonus 3 -> Rolodex of high-end ClickBank products to promote
Bonus 4 -> Ad account training
Lifetime updates
How-to tech support
Support from Robby and his team
and much more
Let's take a look at some of those features shall we?
1 • Commission Hero Main Training
Within Commission Hero's training, you are going to find out about the exact same 3-phase approach which Robby Blanchard used to become #1 ClickBank marketer for 2019.
The first phase of the training focuses on researching and locating the most popular and highest paying ClickBank products to promote in order to maximize your earnings.
The second phase teaches you how to use your Facebook account to run ads promoting those products and how to create effective ads to maximize results.
The third phase consists of a 3-step system for convincing people to buy the products you promote.
Those steps are:
Finding the right images for your ads (images that pique the curiosity of people and create open loops will increase the percentage of people who actually click on your ad)
Creating sales pages that switch Facebook users from "social mode" to "buyer mode" and get them to your offer (Facebook users are not on the platform to buy but to socialize so you need to know how to make those people who click on your ad understand that they will miss out if they don't purchase what you are promoting)
Choosing the best and most profitable ClickBank offer to promote to maximize your earnings
2 • Commission Hero Bonuses
In addition to the main Commission Hero training, once you sign up you gain access to the following 4 additional bonus training modules.
Ninja scaling tactics 
Live training with Robby
Rolodex of high-end ClickBank products to promote
Ad account training
1 • Ninja Scaling Tactics
Tactics to scale further your campaigns and earnings

Create and maintain multiple Facebook accounts

Negotiate higher commissions from the products you promote

Tips and practices to increase your sales by 25%
2 • Live Training With Robby
Robby takes you by the hand and walks you through a complete set up for one of his own campaigns.
You'll be able to look over his shoulder and see exactly how he sets everything up live.
Then, you can just go ahead and duplicate exactly what he did!
3 • High-end Offer Rolodex
A Rolodex of high-end products which pay a high percentage of commissions.
In addition, you'll learn how to negotiate to get your commission rate up to 100%.
4 • Ad Account Training
Avoid the plethora of mistakes with setting up your ads and ad accounts.
Create multiple ad accounts in order to get back instantly and not miss a beat if one of them gets shut down (you always run the risk of having your ad account shut down by FB no matter what you promote).
5 • Lifetime updates
Facebook and the online world in general, are constantly moving and changing.
New rules and practices rise daily. Old ones become obsolete hourly.
Robby is going to make sure that you are always up to date with the latest online marketing techniques.
When Commission Hero get updated or an improved version of it gets released, you'll just have access to everything without paying anything more.
3 • Commission Hero Facebook Group
Lack of support, when needed, is one of the main reasons that so many people end up failing at earning their living online…
Robby counters that by having created a private Facebook group for those who end up joining Commission Hero.
Within the group, you'll get full support from every single one of its members as well as Robby himself. You'll be able to ask questions and get help fast 24/7. Share your big wins and get motivated when you are fed up and frustrated!
Furthermore, within the group, those members who have found success with the system, keep sharing additional tips and practices which have worked for them.
So, you can also view the private Facebook group as another big training module.
You can see that this group is the life-force of this system because all its members support each other so that nobody will ever have to feel alone while on his journey to building a full-time income online.
The group is also getting bigger and bigger as 2019 progresses.
Right now, the group is just 4 months old and it already has almost 600 members.
Since the only people who can join this Facebook group are only those who have purchased Commission Hero, this automatically means that 600 people have actually gone for the system during the last 4 months (346 during the last month alone).
Way to go, Robby, that's an awesome conversion rate!
Lastly, as you can see, the Facebook group is pretty active, with more than 20 posts getting published daily within it.
That's awesome!
4 • Commission Hero Support
Need further or more dedicated support?
There's a "Help me Robby" section within the course where you can reach Robby and his team directly.
I've sent them several queries over the last month regarding a number of subjects and they always get back to me in less than a day, sometimes even within minutes.
Do People Actually Succeed With Commission Hero?
It's been only 4 months since Commission Hero got released but still, people have already been experiencing success by following its training!
Below you can take a look at some of the Commission Hero success stories I managed to dig out after looking around for a while.
You can take a look at some more Commission Hero success stories right here as well as within Commission Hero's private Facebook group.
Note: Truth is that most people will never act on the courses they buy, so most of the time their typical results are zero. The biggest factor to succeeding not just with Commission Hero but with any other given high-quality course is your very own ability to follow through. There is no such thing as a magic bullet or shortcuts to earning money neither online nor offline. Your effort is the only factor which determines your results.
How Much Does Commission Hero Cost?
Commission Hero Costs either $997 one-time payment or two payments of $597 each.
There are no hidden costs or upsells of any kind for this course.
The only additional expense is the money you'll have to spend on running your Facebook ads.
Truthfully, the price of the course is kinda high for my taste and as a beginner, I probably wouldn't have gone for it.
However, if you think about it, it's actually much better to pay $997 on a course which has the potential to help you earn your living online than just taking one of those low-quality 47-dollar ClickBank courses which are just unable to take you anywhere near your financial goals.
And if you further think about it, if you buy a cheap course which doesn't bring your desired results you will 
either get frustrated and quit trying to make money online altogether (which is exactly what most people who purchase crappy courses do)
or end up spending more money on another course anyway hoping that it won't be as crappy as the previous one
Why not just go for Commission Hero and save yourself all this trouble?
If money is the issue, which is something I can absolutely relate to, go ahead and check out Wealthy Affiliate or Project 24.
Both of those programs are cheaper than Commission Hero but at the same time equally high-quality and valuable.
Also, they both focus on teaching you how to cultivating free, organic traffic and not paying for ads to get your offers in front of people.
What I Like About Commission Hero
1 • Its Creator, Robby Blanchard
The first thing I like about Commission Hero is its creator, Robby Blanchard.
First of all, he is a very successful internet marketer. And who can be better at guiding you to earn your living online than a person who has already achieved it?
Answer: Nobody!
Secondly, in addition to earning thousands per day online, he also runs a 7-figure marketing/coaching/consulting company called Blanchard Media.
Furthermore, before he actually starts getting down to the nitty-gritty, he prepares your mindset for success.
He constantly claims that his system is NOT a shortcut which will make you money easy and fast without actually working.
On the contrary, he emphasizes that his course will never work for anyone who doesn't devote the time and effort to apply what they learn and who isn't willing to stick with it until they get the results they desire.
He also talks about perseverance and shutting off negative voices which will undeniably try to make you give up and fail.
Lastly, he talks about the importance of interacting with people who are higher than you on the success ladder in order to elevate you to their level instead of hanging out with passive, unsuccessful people who drag you down (that's why Commission Hero's private Facebook group is an extremely important asset of the course).
2 • Faster Results and Feedback
Paying for ads requires money (obviously).
But what you'll spend in money, you'll save in time.
By paying for ads you'll be able to get your offers in front of people and start seeing results almost instantly in contrary to cultivating free, search engine traffic which frankly, takes several months or even years to build.
It's also a much faster way to acquire the necessary feedback to understand
which practices work and which not
what corrections you should make
how your audience behaves and interacts with your content
what they like and don't like
etc
Cultivating free, search engine traffic is a much slower game which could be deadly to those who have not played it before.
The lack of results during the first few months of the whole process drives many people to quit. Also, the lack of feedback from visitors and search engines results in not knowing if the practices you apply will bring fruit or not and if all your efforts will ultimately be in vain.
It might take months of creating content and SEOing your website until you realize that you were doing it all wrong. And then, you'll have to start all over again.
Look at it that way…
Besides being able to make money faster, by paying for ads, you could learn in a week what it would take 6 months for you to learn if you were only relying on getting free traffic to your offer.
Don't get me wrong, I am not saying that paying for ads will make you rich fast. But it will definitely make you rich and more experienced fast-ER than trying to cultivate free traffic, especially if you are a beginner.
3 • The Private Facebook Group is Very Populated and Active
As stated earlier, as a Commission Hero member, you gain access to a private Facebook Group. 
This group is very active and populated compared to groups, forums, or communities of other similar courses.
According to my opinion, being part of such a group can make the difference between success and failure for most people.
Truth is, there is nothing as comforting as being able to get instant answers to your queries as well as share your setbacks and frustrations with people who are on the same path as you.
For me, if I weren't a part of an active and populated community (that of Wealthy Affiliate's), I probably wouldn't have made it to my very first success story.
And it's not that I am interacting that much within the community myself, but the dozens of success stories of other members that keep being published daily motivate me to keep going until I become a success story myself.
Lastly, they say that you become the average of the 5 people you spend the most time with.
So, if you keep interacting with people who are after making money online or are already making money online, the chances of earning money online yourself rise dramatically.
4 • High-Quality, Comprehensive Training
They say that you always get what you pay for.
In today's world, that's not always the case but with Commission Hero it really is.
The course might be expensive ($997) but its high-quality, in-depth training is definitely worth every penny.
I mean think about it…
There are people who invested $997 in this course just 4 months ago and they are already earning hundreds of dollars per day by following Robby's training.
This could be you in 4 months from now.
It doesn't matter if you don't have prior experience… Or if you've never run Facebook ads before… Or if you have never sold anything in your life.
With this training, you can go from zero to commission hero!!!
5 • Money-Back Guarantee
Robby Blanchard offers a money-back guarantee for Commission Hero.
However, you have to use the system for a whole year without getting results before you can even ask for a refund.
With this "success policy" in place, Robby ensures the 3 following things
you won't buy the course just to see what it's about and then ask for your money back which is something that happens quite a lot with ClickBank products
those who'll spend $997 on this course will HAVE to act on it for at least a whole year or else they will have to accept that they just threw $997 in the trash
this will, in turn, increase the success rate and credibility of the course
Lastly, Robby truly believes that it is impossible for someone who actually follows through and applies his training to not have seen any substantial results before those 12 months come to pass.
If you indeed haven't seen any results after your first 12 months, you can go ahead and ask for your money back.
6 • Free Webinar
Commission Hero might not have a free trial period or a free test drive available as Wealthy Affiliate has, but nonetheless, you can register for a free webinar of the course whereas Robby goes into more detail about the 3-step process of earning your living online through ClickBank and Facebook as well as how it can benefit you if you put it into test.
Make sure to register for the next live event by clicking the button below.
What I Don't Like About Commission Hero
1 • Too Expensive
Commission Hero might be a high-quality MMO course, but it's way too expensive for my own taste and I truly believe that this is the case for most of you, especially those of you who are just starting their online journey.
I mean, who would spend $997 on their first course right?
You know nothing about the process, you can't know if the course will actually deliver the results it promises, and you don't even know if you'll even like earning money that way…
To tell you the truth, there was no chance in hell that I would spend so much money on a course as a beginner no matter how good a review claimed it to be.
$997 would be just too much for me especially 3 years back when I was just beginning.
If this is the case for you too, then you should seriously check out
Wealthy Affiliate (free/$24,9/$49 per month depending on your membership plan)
Project 24 ($449 for the first year and $199 for each successive year after that).
Wealthy Affiliate and Project 24 are the best affiliate marketing courses I've come across in my 3 years as an affiliate marketer both of which mainly focus on cultivating free traffic instead of paying for ads to get some.
So besides their lower cost on the front end, you'll also won't have to spend a dime on ads like you would have to do if you went for Commission Hero.
2 • Additional Costs for Ads
The only worse part of the course besides its high cost is that to get any traffic to your offer you'll need to spend even more money on displaying Facebook ads.
This means that you will probably end up spending hundreds of dollars before you even get to start making your first profit.
3 • No Free Trial
When you come across a course that expensive, you would expect it to at least offer a free trial for a limited amount of time.
Unfortunately, Commission Hero doesn't have one.
You'll have to choose between going all in or going home, so to speak.
The closest thing to a free trial for this course is the free 2-hour webinar I mentioned earlier (register right here).
Truthfully, I probably wouldn't be here if I hadn't gotten the option to start my first online business for free with Wealthy Affiliate.
That's mainly because as a beginner, I didn't trust the whole process of making money online just yet. Also, I didn't really know if this whole "making money online" thing was something that I would be interested in in the long-run.
If you are feeling the same way and would like just to dip your toes before going all in, just I did, go ahead and join Wealthy Affiliate for FREE right here!
4 • Too Risky
This ad business model taught within Commission Hero is way riskier than cultivating organic, search engine traffic.
For example, you always run the risk that your ads, on which you have spent money, will not work well or at all (not getting clicks, not converting visitors to buyers, etc).
In addition, all ClickBank products have refund policies in place and truth is that ClickBank's refund rate is pretty high (mostly because it has crappy products). What I'm trying to say here is that you'll be facing a lot of refunds for the products you promote which might result in barely making enough money to cover your ad expenses or at some instances, even less.
By paying for ads, the risk of losing money is big.
On the other hand, by going down the free traffic path the risk of losing your time is also big.
Look at it that way:
Cultivating paid traffic = requires monetary investment but saves you time and effort
Cultivating free traffic = requires investing your time and effort but saves you money
5 • No Free Traffic Training
Nonetheless, I would like Commission Hero to at least offer some basic training on getting our offers in front of free, organic traffic as well.
I know that this is improbable as Robby probably has no idea about cultivating free traffic and SEO since all those years it seems that paying for traffic is working pretty damn well for him.
However, some lessons of getting free traffic would definitely be a nice addition to the course especially for those who don't have that much money to invest in running ads but are more time-rich.
Okay, so you read this Commission Hero review in its entirety…
Now what?
As I see it, you now have 4 options.
You either take Commission Hero and build a full-time income online with it by learning how to promote ClickBank products through paid ads
You take my alternate, cheaper but equally high-quality suggestions Project 24 or Wealthy Affiliate, both of which have helped hundreds of people earn their living online (optimal choice)
You take a look at the dozens of others reviews I've put together hoping you'll find another course which suits you better there
Or you walk out of here completely empty-handed, you never start an online business and you move on living your current life for the years to come
If I were where you are (which I've been), I would go ahead and join Wealthy Affiliate (which is what I actually did).
Here's why…
As a free WA member, you
have access to some basic affiliate marketing training
can get your very first online business up and running
host up to 2 websites for free on Wealthy Affiliate's private hosting platforms
use the keyword research tool
interact with other members of the platform through a live chat
publish posts and ask questions within its forum-like community
If you want to get your hands on the full spectrum of Wealthy Affiliate's features, you can go ahead and upgrade your membership to premium which costs $49 per month at worst.
So, what are you going to do?