Income School's Project 24 has made quite a ruckus during the last couple of years since it got released and since you have been on the lookout for ways to build a full-time income online for a while now, it would be impossible for you not to come across this platform eventually.
In order to save you some time from reading this whole 10k-word Project 24 review, I want to reveal to you its gist from the get-go in just a couple of sentences.
Project 24 is an all-in-one online course/community that will teach you how to build a full-time income online as a blogger within 24 months (hence the name Project 24), through following a tried and tested, proven-to-work, 60-step training approach.
In addition to this main 60-step training, as a Project 24 member, you'll get your hands on tons of other valuable features and resources, such as
Dozens of courses
Time-saving tools
Podcast episodes
Vlogs
An active community consisting of hundreds of like-minded people
and much more
For me, for many reasons that I am going to disclose in the rest of this review, Project 24 is the second best MMO (Make Money Online) platform I've come across during my 3+ years as an online marketer after Wealthy Affiliate.
However, I am extremely aware that you might have heard similar claims about dozens of other platforms until now only to find out later that they were huge time and money-wasting scams, am I right?
Well, this is exactly why the remaining 8k+ words in this Project 24 review are focused on covering every single aspect of Project 24, such as
What is Income School's Project 24 about?
Is Project 24 a scam or a legit way to build a full-time income online?
How much does Project 24 cost?
Who is Project 24 for?
Project 24's pros and cons
Can you really make money with Project 24, and if yes, how much?
and much more
This way, you'll have every piece of information you might possibly need to make an informed decision about whether Project 24 is worth your time, money, and attention or if you'd better invest in a more legit and promising platform.
So, let's dig in, shall we?
Income School's Project 24 Overview
Name of Product: Project 24
Owners: Jim Harmer & Ricky Kesler
Price:
$449 for the first year
$199 for each successive year after your first year is over
Official Website: incomeschool.com/project24
Suggested? Absolutely, 100%!
High-Quality, Unique Training
Populated, Active, Supportive Community
New Content is Constantly Added
Old Content Is Constantly Being Updated
Extremely Beginner-Friendly
Success Stories Are on the Rise
No Extra Expenses/Upsells
Jim & Ricky Are Pros
Free Premium WordPress Theme
Awesome YouTube Free Content
Kinda Pricey for my Taste
Relatively New MMO Platform
Somewhat Unrealistic Claims
No Free Trial
No Monthly Membership Option
No Refunds
What is Project 24
by Income School About?
Project 24 is an all-in-one platform, created by Jim Harmer and Ricky Kesler, founders of incomeschool.com, that teaches people how to build a full-time income online through blogging and YouTube-ing.
Jim and Ricky have been friends since high school… They used to be two average guys just like you and me, working normal jobs and leading normal lives.
In 2015, they decided to quit their normal 9-5 jobs and start Income School in order to teach people how to create profitable niche websites.
At that time, Jim had already built a few successful niche websites as well as a high-authority website called Improve Photography.
Ricky was an MBA student and had some entrepreneurial experience.
After a lot of experimentation and trial and error, Jim and Ricky managed to grow dozens of more small niche websites like Camper Report and Dirt Bike Planet from zero to full-time income together.
Despite all the success with their other websites, Income School was by far the slowest to grow and eventually, Jim and Ricky decided to sell it and get it over with.
However, they stuck with it for a little longer and as it turned out, Income School eventually became a 7-figure per year online business.
Take a look at the 2 motivating stories of how Jim and Ricky went from employees to full-time bloggers and digital marketing pros right below!
The objective of Project 24 is to walk you through the exact 60 steps that Jim and Ricky take in order to grow any brand new website of theirs in any given niche from zero to generating a full-time, passive income in the span of 24 months.
Based on my own estimations, for Jim and Ricky, a full-time income is equal to $8000 – $10.000 a month.
So, to be more exact, Project 24 is a 60-step blueprint to building niche websites and grow them from $0 to at least $8000 a month each within 2 years.
Project 24 was released in February 2018 and is the improved version of an older course Jim and Ricky had created called Niche Site School which had helped hundreds of people to start successful online passive income websites.
At the time that I am updating this review, Project 24 is not even 2 years old yet and based on Project's 24 statistics more than 600 of its members are currently earning money through the websites they created by following the platform's60-step formula.
Out of those 600 people,
70 are now earning at least $500 per month (12% success rate)
40 earn at least $1000 per month (7% success rate)
15 have already managed to become full-time bloggers (2.5% success rate)
And remember, that 24 months haven't even passed yet since Project 24 was first released so as it seems people are finding success with the course way faster than initially expected.
For a more in-depth look at Project 24, sit back and watch the full Project 24 webinar right below.
Before moving on, I want to make clear that Project 24 is neither a magic bullet nor a shortcut to success…
It won't make money land on your lap out of nowhere during the next 24 months if YOU don't actually devote the required amount of time and effort to build and scale your online business…
Project 24 just provides you with information and guidance on how to build an online business from scratch and take it from zero to full-time.
However, YOU have to put all this information together yourself… YOU have to apply what you learn! YOU have to work for it! YOU have to make it happen!
It WON'T happen by itself…
If you purchase the program and sit on your ass watching TV during your free time, well, you're never going to actually make any money. If you work on your online business for one hour a week, you'll have to accept that it will probably take a lot more than 24 months until it starts bringing in a full-time income. If you work for 5 hours a day, it might take a lot less.
While through Project 24, Jim and Ricky do their best to provide you with the best training, resources, and tools to make your living online in 24 months, be aware that no program can guarantee success, especially not in any particular timeframe.
The level and speed of your success online are mainly going to depend on your own work ethic, tolerance, level of commitment, ability to adapt, perseverance, and ability to follow instructions among many other things.
In a nutshell, Project 24 is for anyone is after earning their living online.
If you
Work a part-time job and are in need of a stable supplementary income (this is actually why I started my very first online business)
Are a stay-at-home parent
Always wanted to become an entrepreneur/business owner
Want to be time and location independent
Are still a student
Are retired or unemployed
Would just love the idea of earning your living by blogging about your hobbies and passions while at the same time building your YouTube channel
Need to build a stable income online in order to be able to travel the world
Have tried different MMO courses and systems but failed to make any money
then Project 24 would be perfect for you!
Right now, many of you might be thinking "But I don't have the slightest clue" or "I don't have the skillset" or "Yeah right… Like I can end up owning a successful online business".
Let me tell you that such thoughts are absolutely natural.
In fact, those are the exact same thoughts that I had 3 years ago when I was about to start my very own online business… 
However, I took action despite those thoughts and right now I am very close to reaching a full-time income online myself and I couldn't be happier!
Let me point out that the majority of those successful YouTubers, bloggers, affiliate marketers, etc you see out there, started exactly just like you – 100% clueless and most of them without even following any training.
If they could do it without training, then you can absolutely do it with the help of Project 24.
Let me assure you that Project's 24 60-step training is mainly geared towards absolute beginners, as it takes you by the hand and walks you through EVERYTHING you need to know not just to get your online business up and running but to scale it until it brings in a full-time income to you, such as
Purchasing a domain name
Finding good hosting
Setting up a professional-looking WordPress website
SEO
Writing high-quality articles
Making Youtube videos
and much more
So, if you are doubting yourself, well, don't.
As long as you are able to read, watch some videos, and follow the instructions within them, you're gold!
Now, if you already have your online business up and running for a while but you are not seeing the amount traffic or income you would like to see yet, Project 24 could really turn the tables for you.
First, you'll go through the 60-step training, pretending your website is brand new and start applying any points that you've missed right away.
Then, you could start asking people in Project 24's private forum for feedback and advice while implementing tips and strategies from the courses, podcasts, and vlog.
When I purchased Project 24 my online business had already been in place for a few months but received no traffic whatsoever… After following Project 24's training for just a month, I got my very first sale and made $100 commission!
A month ago, my website's traffic literally exploded (3000% – 4000% increase). 
This was a result of applying strategies, techniques, and practices Project 24 and Wealthy Affiliate taught me for several months.
Lastly, Project 24 could also be of great benefit to advanced internet marketers who are after taking their online business to the next level.
For instance, in season 1 of their Project 24 podcast, Jim and Ricky revealed how they took one of their websites from $2k to $8k per month in a couple of months with just a few tweaks here and there.
Season 2 of the podcast is mostly talking about scaling up your operation with freelance writers, how to find cheap ones, how to train them, etc.
As you can see there's just so much potential here.
The best news is that to ensure that you never fall behind your competition, Jim and Ricky are constantly updating their 60-step recipe according to the latest internet techniques, practices, and trends, and brand new content such as courses, vlogs, and podcasts is being added ALL THE TIME.
Who is Project 24 NOT for?
Project 24 might NOT be for those who 
Aren't fond of the idea of owning a successful, passive income, online business (obviously)
Are looking for a way to make money fast and easy (Project 24 is definitely NOT a shortcut to riches. If you are looking for a way to make a few additional bucks per month instantly, maybe you should try taking surveys with SurveyJunkie)
Aren't willing to invest the time, money, and energy required to build and grow their online business
Have no money to invest in Project 24 or aren't willing to do so (if this is you, go ahead and check out Wealthy Affiliate as it's much cheaper and FREE to join and test drive)
Absolutely know that they will hate writing (your main job as an affiliate marketer will be writing articles, just like this one, for your website)
Enjoy being employees, working for other people (if I enjoyed the idea of being an employee for the rest of my life, I wouldn't have bothered starting an online business in the first place)
Don't want to eventually become financially free (working for yourself is the ONLY way to REAL financial freedom)
Wouldn't like working from the comfort of their own home, at their own pace, being the masters of their own schedule
Will pay for the program, keep watching TV for 4 hours when they come home from work (and then complain that they don't have enough time to act on it)
Usually give up at the first setback (you'll probably feel like a failure a lot of times before you get the hang of the whole process and start earning money)
As you saw, Project 24 is really not for everyone.
Nonetheless, this has nothing to do with the legitimacy or the quality of the program itself but rather with the needs, wants, goals, willingness, and character of each individual.
As I've said earlier, for me, Project 24 is the second best affiliate marketing training course I've managed to come across after Wealthy Affiliate.
And believe me, in my almost 3 years as an affiliate marketer, I've done my fair share of research and tried A LOT of them.
So, if you are serious about building a full-time, passive income online, instead of wasting your time and energy looking around at other courses which will probably never take you near to your financial goals, it would be a smart move to give either Project 24 or Wealthy Affiliate a try.
Trust me, you won't regret it!
So, let's assume that you just purchased Project 24 and you are good and ready to start your online adventure.
Here's what you'll have access to once you are in:
The famous 60-step training approach to creating successful niche websites
Dozens of courses
Active and supportive member-only community
Premium Podcast
Premium vlog
Download center
Let's find out more about each one of those features, shall we?
Project 24, 60-Step
Training Approach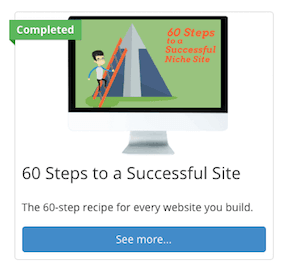 This is exactly where Project 24 starts -> The 60 Steps to a Successful Site!
This training consists of 60 actionable steps that walk you through the process of building a profitable online business from scratch while at the same time helping you avoid hundreds of easily-made mistakes and failures that could completely slow down or even ruin your website's success.
A fraction of the things that you are going to master by following those 60 steps include
Setting up a WordPress website
Installing the right plugins
Choosing your niche
Producing the right content for your blog 
Promoting your website on Pinterest
Recording Youtube videos
Conducting keyword research
Building resource pages
Designing and structuring your website
The latest SEO strategies and practices
and much more
Those 60 steps have been tried and tested countless times by Jim and Ricky on their own websites as well as on the websites of several of their students and if followed correctly, they are proven to turn every single new niche website into a full-time income-producing machine.
Their secret sauce to optimizing and expediting results is something that no other internet marketer is talking about. They call it "The Content Mix".
Content Mix means writing specific types of posts during specific stages of your website.
Those types of posts are:
Response posts (1000-1500 word articles answering a very specific question)
Staple posts (1500-2500 word shareable articles such as top lists, best tips, etc)
Pillar posts (3000+ word fully informative articles targeting more competitive keywords)
If you can't understand half of it, don't worry… Jim and Ricky explain everything in great detail within Project 24.
Based on Project 24's timeline, it should take you somewhere around 3-4 months to complete all the 60 steps.
Once you've completed all of them, you'll have in place a beautiful website with 30 posts, 3 recommended tools pages, and a YouTube channel with 10 videos.
But that's just the start!
On top of the main 60-step training, as a Project 24 member, you'll also get your hands on numerous courses on a variety of subjects such as
Picking a profitable niche
SEO
Increasing traffic
Email marketing
Myth Busting
Improve the speed and effectiveness of your writing
Success Mindset
etc
Every course contains at least one video ranging from 20-60 minutes each. New courses are being added regularly and once you join Project 24, you'll get access to all of them, both the older and the new ones.
Each one of those courses is jam-packed with valuable information that will save you tons of time and effort that you would otherwise spend going through trial and error until figuring things out all by yourself.
Believe me, there's NOTHING more frustrating than spending time and energy guessing, employing fruitless practices that bring no results or even hurt your business, and then having to undo everything you did wrong and start all over again. 
For instance, if you go for a very wide niche you'll probably end up competing with a lot of highly-authoritative websites that you might never outrank. On the other hand, if you narrow your niche way too much you might end up having no audience to monetize.
The course on picking a profitable niche teaches you how to find the right balance and refine your niche just enough in order to expedite and maximize results by decreasing your competition while at the same time maintaining a healthy amount of audience to monetize.
Furthermore, within the course on SEO, Rick and Jim reveal several tips and practices that could help your articles rank over your competition in the search engines such as
Finding keywords with little competition
Writing the right content
Analyzing your competition
Determining if a keyword is worth targeting within a post
Composing awesome headlines
Understanding how search engines work
Response, staple, and pillar posts and in which order to write them to maximize traffic
etc
Until now, of all the Project 24 courses, the one on SEO is the most important one.
Not knowing how to SEO your website and articles the right way is the #1 hindrance to your website's success that could hold you back many, many months. So make sure that you pay extra attention to it.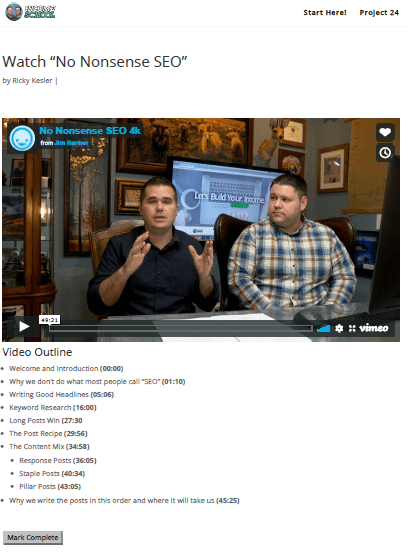 Below you can watch a complete guide to SEO I managed to locate within Income School's YouTube channel which is pretty similar to the aforementioned SEO course that you'll find once you join Project 24.
Enjoy 🙂
Active and Supportive
Private Community
Once you purchase Project 24, you gain infinite access to the platform's exclusive, members-only community.
Project 24's community is basically a forum-like platform where people ask questions, share knowledge, insights, failures, and successes, and most importantly support and motivate each other.
Do you want feedback on your website? – Go to the forum!
Are you facing technical difficulties with a plugin or an affiliate program? – Ask the forum!
Have you gotten stuck? – The forum will get you unstuck!
Are you tired and frustrated because you have been publishing content for 3 months and nobody seems to read it and you need some support and motivation? – To the forum!
The forum is active all around the clock so if you have any questions about your progress, the training, your website, or literally anything else related to your online business, odds are that other members of the community will be there to help you out in mere minutes.
In addition, the forum has a search bar that you can use to browse through threads that have been published by other members within the forum in the past and locate solutions to your problems instantly.
For instance, if you are facing a problem with your hosting, you just type in the search bar the word "hosting" and a bunch hosting-related threads will show up.
Choose the thread which matches your current problem the most and chances are that its solution will be in there.
If not, you can go ahead and open a new thread yourself.
Ricky and Jim are also trying their best to stay active and support as many people as they possibly can within the community every single day.
This is exactly the kind of support you'll be getting if you become a Project 24 member yourself.
A community like this could truly make the difference between your online business succeeding and failing.
According to Wikipedia, being part of a community of people who are after achieving similar goals as you, will make your entire journey a lot smoother and fun and a lot less painful and frustrating.
In addition, according to Psychology Today, a sense of belonging to a greater community is very important as it improves your motivation, happiness, and helps you cope with negative and painful emotions.
During my years as an affiliate marketer, I have spoken with many successful affiliate marketers and most of them attribute their success to some kind of community which supported them along their journey and even claiming that without that community they'd have most likely failed or quit.
After all, it's not out of nowhere that they say that you become the average of the 5 people you spend the most time with.
It's only natural that if you connect and interact daily with people who are striving for success, your own chances of succeeding increase as well.
So, even if you decide not to go for Project 24 after all, I'd definitely suggest that you don't settle for a course that doesn't offer access to an active and supportive community just like Project 24's.
Note: Another equally high-quality MMO platform that has an even bigger and more active than Project 24 is Wealthy Affiliate.
Project 24 Premium Podcast
Another very valuable asset of Project 24 is its podcast.


The podcast gets released in seasons.
Each season is built around a different subject and contains a few episodes each.
For example, in the first season of the podcast, Jim and Ricky revealed how they increased the revenue of one of their websites by almost 300% in just a few months just by changing its monetization technique. (8 Episodes)
Season 2 is focused on project Rexburg which is a project whereas Jim and Ricky have hired a number of students from a University nearby to produce 200+ articles per month, on several new niche websites. (13 Episodes)
Results, insights, improvements, failures, earnings, etc are all shared within this podcast.
At the time I first put together this review, the podcast consisted of just those 2 seasons totaling in 21 episodes.
Now that I am updating this review, a few months later (07/2019), Jim and Ricky have already released season 3 (4 episodes), season 4 (5 episodes) and season 5 (4 episodes so far).
As you can see, new content is indeed being added all the time within Project 24.
Jim and Ricky are also running a vlog within Project 24.
The vlog is still in its infancy and it contains just a couple of small videos offering some general advice and insights.
Over time I imagine that Jim and Ricky are going to be adding more videos.
Project 24
Download Center
In addition to everything else, Project 24 has a download center where you can download valuable tools and resources such as
Excel spreadsheet with expected earnings based on Project 24's timeline (very accurate only if you follow the training and invest the required amount of time and energy)
Another excel spreadsheet with 300+ profitable niche ideas to choose from for your websites (this is being updated all the time)
Income School monetization WordPress plugin to help you create and manage your affiliate links
The blog post recipe template infographic (response, staple, pillar posts & how to write them)
A WordPress premium, unique, fast-loading theme, Acabado
Brand new useful tools and resources are being constantly added in this section as well.
How Much Does Project 24 Cost?
Project 24 costs $449 for your first year as a member. Once the first year of your membership ends you can keep renewing it for only $199 per year.
Remaining a member for more than one year is optional and not necessary.
If you didn't like Project 24 for some reason or if you finished your training, went through all the courses and you don't care about having access to the private forum, all the tweaks and updates on the 60-step recipe, as well as the new content (courses, vlogs, podcasts, tools, resources, etc), that is being added all the time, then you can cancel your subscription plan and once the last yearly membership you paid for expires you'll no longer be a member of Project 24.
Your call…
Project 24 has no monthly payment plan. To gain access to everything Project 24 has to offer, you have to pay upfront for a whole year.
In addition, Project 24 does NOT offer an "official" free trial.
However, you can get an idea of what Project 24 is about by browsing through Income School's YouTube channel.
Tip: Before investing in Project 24, I suggest that you head over to Income School's YouTube channel and give all their videos a watch. Since those videos are free and since Project 24's training incorporates a lot of what is being talked about in those YouTube videos, you can consider them as your Project 24 free trial. If you seem to enjoy Jim and Ricky's free YouTube content, then you are going to LOVE Project 24. If not, then purchasing Project 24 might not be the right choice for you.
Lastly, before you purchase Project 24, Jim and Ricky make very clear that they don't offer refunds.
Note: The first-year membership of Project 24 used to cost $349 until 31/12/2018. 
As of the 1st of January 2019, Jim and Ricky increased Project 24's first-year membership fee to $449.
Jim and Ricky have stated that since Project 24 is constantly being improved upon with new content being added and old content getting updated all the time, Project 24 becomes more and more valuable, so its first-year fee will most probably keep rising year after year. 
However, those who have already purchased Project 24, won't be affected by any changes that take place in the price of the program. If you pay $449 for your first year right now, you'll be able to keep renewing your membership for $199 per year even if the initial fee of Project 24 rises up to $1000.
So, make sure that you go for Project 24 before it becomes even more expensive.
My Personal Experience
with Project 24
It was about a year ago…
I was on YouTube watching some videos on SEO and digital marketing when I randomly came across one of Income School's videos for the first time.
Within that video, Jim and Ricky were talking about the #1 Reason that Most Internet Marketers Fail (watch the video below as it's actually extremely useful and motivating).
At that time, I was unmotivated and struggling with my online business mostly because it was receiving almost no traffic and earning no money whatsoever.
This video helped me pick myself up, dust myself off, realize what I was doing wrong, and refocus on the right techniques and practices that could bring me the results I wanted.
After this video ended, I went ahead and watched another video of Jim and Ricky talking about keyword research. And then another one on creating content… And then, suddenly, before I knew it, I realized that I had binge-watched 6 hours of Income School's videos, hooked on every single one of their videos just like a drug addict.
I hadn't spent so much time in one sitting on just one YouTube channel since the time that I first discovered FailArmy's channel, 10 years ago…
Personally, for something to grab my attention with such a firm grip for so many hours is an extremely rare occurrence so I definitely knew that Income School's YouTube channel was the right place to be if I wanted my online business to start improving.
On one of their videos, they mentioned a paid online marketing training program they had created called "Project 24".
I immediately went on a quest to find out as much information about Project 24 as I possibly could but there were only a couple of very short reviews of the program back then.
So, before purchasing it without knowing anything about it, I decided to go through Income School's blog and YouTube channel once more and start applying some of their free tips and practices to see for myself if they could actually improve my online business.
A couple of months later, I started seeing some changes taking place in my online business…
My articles started ranking on higher positions of the SERPs, traffic increased and sales started pouring in. And this happened just by following Jim and Ricky's free advice on Youtube. I hadn't even joined Project 24 yet!
So, since I had already gotten so much value out of Income School's free YouTube content, I was absolutely positive that their premium content would be exquisite!
And I was 100% right…
After purchasing and trying Project 24 for a while, I concluded that it's the second best MMO platform that I've come across in my 3 years as an online marketer, after Wealthy Affiliate.
The strategies and practices I've learned through Project 24's training are still having a positive impact on my online business to this very day.
In fact, just a couple of months ago, my website had a 3000% – 4000% increase in traffic (it went from 20 – 30 visits/day to 600 – 900 visits/day).
This was a direct result of me following Project 24's training in conjunction of course with Wealthy Affiliate's training but Project 24 definitely played an extremely important role in achieving such amazing results nonetheless.
Those $449 I spent on Project 24 was one of the best monetary investments I've ever made and if you are serious about building a full-time income online, this will probably be the case for you as well.
In order for Project 24 to ensure that its members will be able to reach a full-time income online within 24 months, Jim and Ricky have created a 24-month timeline.
This Project 24 timeline assures that you complete specific tasks and work on several different aspects of your online business during any given month.
If you keep deviating from Project 24's timeline, chances are that it will take you longer to start seeing results and achieve a full-time income online.
For instance, by the end of your first 2 months in the course, you'll have to complete Project 24's 60-step course.
In month 3, you'll have to go over the 60 steps one more time to ensure that you didn't miss anything and that you applied everything as suggested by the course.
The rest of Project 24's timeline basically assures that you'll maintain a steady content publishing schedule while at the same time working, adjusting, and scaling other aspects of your website such as including CPM ads and capturing the emails of your visitors using lead magnets.
In order to end up earning a full-time income through your website by the end of month 24 you must have:
An ongoing publishing routine on your website and YouTube channel (at least 10 pieces of content published per month)
Optimized Ad and Affiliate Monetization
A growing email list directing users to well-monetized pages on your site
A course or info product launched
195 pieces of content published
Everything you'll have to do is laid down in great detail within Project 24's training.
If you follow Jim and Ricky's instructions the right way as well as strictly stick to the timeline, the chances of not reaching a full-time income in 24 months are very little.
Just a heads up, your main job during those 24 months will be creating high-quality, helpful content for your website.
This is the only way towards cultivating a healthy and steady amount of targeted, organic, free traffic per month. This is also the hardest part. Once you've got the traffic, everything else should start falling into place either by itself or without requiring way too much of effort on your part.
Project 24 will be a little different for everyone…
As we've already seen, it seems that a lot of Project 24 members are experiencing success with the course faster than expected.
On the other hand, others might never actually reach a full-time income online.
Results are not standard for everyone. It is literally impossible to know how any given business will perform.
Nobody could possibly promise you that by following Project 24's training you'll be able to earn a full-time income online in 24 months or ever…
No business is (ever) guaranteed to succeed and definitely not in any particular timeframe.
Project 24 teaches techniques and practices that have worked for Jim and Ricky as well as for other members of Project 24 multiple times in the past.
Be aware that your online business will only succeed based on the time and effort you invest in putting together everything taught in Project 24 yourself!
ONLY those who put in the time and hard work stand a chance at reaching "the dream" of earning their living online.
If you stick to the timeline and complete each task on time, chances are good that you'll get your online business to bring in a full-time income within the next 24 months.
What I Like About Project 24
Jim & Ricky Are Pros
No Extra Expenses/Upsells
Constant Updates + New Content
Use of Videos & Audio
Populated, Active, Supportive Community
High-Quality, Unique Training
Awesome YouTube Free Content
Geared Towards Cultivating Free, Search Engine Traffic
Extremely Beginner-Friendly
Free Premium WordPress Theme
Success Stories Are on the Rise
The very first thing that I like about Project 24 is its creators, Jim and Ricky.
First of all, they are 100% pure digital marketing pros.
Over the years, they have taken dozens of websites that they created from scratch in various niches from zero to full-time.
Some of those websites are:
Improve Photography
Camper Report
Dirt Bike Planet
Outdoor Troop
Soundproof Expert
and much more
In addition, they talk about blogging and online marketing with such a great passion that you don't need to listen to them for more than a few seconds to understand that they really love what they do.
And you know what they say right?
The ones who love what they do, always do it best!
In addition, they are down to Earth, clear, concise, and get to the point very quickly and accurately without tiring us , something that makes them great teachers.
If you can't explain it simply, you don't understand it well enough… – Albert Einstein
All of their content, free or paid, video or article or podcast, is jam-packed with valuable and unique information. They never publish anything just for the sake of publishing something. Every single piece of content they publish is meant to help their audience (you and me) solve problems that we will probably face during our journey to building a full-time income online.
Moreover, they are truly honest and transparent about what they do and the results they get.
They share with us the names of their niche websites, the income they earn off of each one of them, the keywords they use, the strategies they employ, and basically every single little thing they have learned during all their years as online marketers. When they put a new practice or technique to test, they let us know exactly how it worked for them, what they could have done better, and how we can incorporate it into our websites expedite and maximize results.
During their limited free time, you can find them inside Project 24's community helping their students.
Lastly, their entire approach is focused upon helping people find products and information that could help them solve a problem they are facing rather than using sleazy sales techniques to trick them into buying crappy stuff that they don't even need. 
This is actually the prevalent reason that I am so fond of Project 24. I'd rather help people than trying to sell crap to them.
Plus, I truly suck at selling and I really hate being sold to.
The video below basically proves every single point I've made about Jim and Ricky up to this point.
2 • No Extra Expenses/Upsells
The majority of MMO platforms that exist out there (especially those on ClickBank and WarriorPlus) lure you in with low initial prices only to start throwing at your face dozens of upsells or other products or services that you should purchase in order to be able to follow through once you are in, such as
Keyword research tools
Autoresponders
Premade emails
Premium themes and plugins
Funnel software
Other courses
etc
Purchasing all those tools and resources can add up to hundreds of dollars of expenses per month.
With Project 24, the only expense besides your yearly membership fee is buying a domain name and a hosting plan for your website, both of which cost no more than $50 per year combined.
Jim and Ricky will show you how to build and scale your online businesses expense-free using mostly free online tools and resources.
For example, they will teach you how to conduct your keyword research simply by using Google's search instead of encouraging you to purchase $100 per-month keyword research tools (which aren't even accurate, to begin with).
3 • Constant Updates + New Content
Project 24 is constantly improved upon by Jim and Ricky.
Old content is regularly being adjusted and updated with the most up-to-date techniques and brand new, fresh content is being added all around the clock.
The platform is basically alive, growing day in and day out.
Most MMO platforms are not like that – they never get updated! They are static and a few months after their initial launch, they become obsolete and worthless.
Once they get released, they get ditched and nobody cares about them or those who invested their time and money in them.
However, Jim and Ricky care about keeping us up to date… They care about providing us with the best training and resources that we need to succeed online because they understand that our success is really their success.
4 • Use of Videos & Audio
The majority of Project's 24 training consists of videos that range roughly from 20 to 60 minutes each. And then we've got the podcast.
Video and audio content is much more engaging and easy-to-digest which makes it great for teaching. Plus, it is definitely less tiring and much easier to follow and process than having to read huge chunks of boring text.
Studies have shown that learning through watching videos actually boosts achievement and results.
Personally, I am a visual learner so I'd go for a course consisted of videos any day of the week.
5 • Populated, Active, Supportive Community
One of the most important features that you'll gain access to as a Project 24 member, is the platform's populated, very active, supportive community of people who are on the exact same path as you!
Every single one of those people could be your teacher. Those who are ahead of you can show you the way while those who are at your level can share with you what went wrong for them in order for you avoid it and what went right for them in order to apply it.
And don't forget that everyone can motivate you and support you when you feel like giving up which is something you'll most probably keep feeling until you start experiencing some kind of success yourself.
Having access to a community of like-minded individuals who are after earning their living online just like you, could dramatically increase your chances of reaching success yourself.
Within Project's 24 community, you can get quick and accurate answers to your questions, share your results, frustration, and concerns, help other people, as well as keep yourself motivated throughout the long and hard process of making money online.
For most people, a community can make the difference between success and failure.
For its size, Project's 24 community is very active and helpful and it's only going to keep getting bigger and better as time passes.
6 • High-Quality, Unique Training
No matter how hard you keep looking, chances are that you'll have a very hard time coming across another course that could compete with the high-quality and uniqueness of Project 24's training.
The platform's 60-step approach is something that you'll never find in any other similar course or platform.
It has been refined after years and years of Jim and Ricky going through trial and error themselves and includes only the practices, strategies, and techniques that are proven to generate the best and fastest results for them and their students.
Those 60 steps are so structured and easy-to-follow that anyone, even your grandma's dog, could build a profitable niche website by following them.
And those 60 steps are just the tip of the iceberg…
Once you join Project 24 you'll get unlimited access to dozens of additional courses, podcasts, videos, resources, etc.
If you combine every single piece of training that Project 24 offers, you'll get hundreds of hours of training.
And more training content is being added all the freaking time!
However, even without the dozens of hours of additional video courses, the dozens of hours of podcast episodes, and the dozens of other tools and resources included within Project 24, the 60-step recipe could absolutely take you to success by itself.
7 • Awesome YouTube Free Content
It is undeniable that Jim and Ricky have poured their hearts and souls into Income School's YouTube channel mostly because it was right after they started leveraging it that Income School really took off.
All the free content on Income School's channel is so valuable and informative that it could absolutely take your already existing or potential online business to another level by itself.
This is exactly what happened to me…
My online business had been up and running for a few months but it was still kind of a ghost town.
I eventually came across Income School's YouTube channel and started employing tips and practices which Jim and Ricky revealed in their videos.
A couple of months later, I started seeing some substantial results and even got my very first sale whereas I made $100 in affiliate commissions. 
And all that with just free content… I hadn't even joined Project 24 yet!
Since their free content brought me such amazing results, I just HAD to get my hands on their premium content, Project 24, as well.
Here's one of my favorite Income School videos whereas Jim and Ricky talk about how to go from zero to full-time blogger in JUST one year!
Enjoy 😉
8 • Geared Towards Cultivating Free,
Search Engine Traffic
The aspect of Project 24 that I like the most is that it teaches only about techniques and strategies towards cultivating free, organic, search engine traffic through content creation.
It doesn't bother with social media, posting on forums, building backlinks, paying for visitors, or employing other traffic generation methods which only work in the short-term (or not at all)…
Yes, what Jim and Ricky teach might not be the "fastest" way to reaching a full-time online but it's definitely the most long-term and everlasting and it consists of 3 very simple steps
keep publishing high-quality content which is going to be valuable and helpful to your readers
optimize your website and content for the search engines (Google, Yahoo, etc) in order to be able to outrank your competition
build up your traffic and authority by leveraging other search engines such as YouTube and Pinterest
You can't imagine how many times I've heard about online businesses that were burnt to the ground overnight after one of Google's algorithm updates because they had been focusing on building backlinks instead of publishing high-quality, helpful content.
By following Project 24's 60-step formula, this will never, EVER happen to your online business… 
Backlinks might still be an important search engine ranking factor (for now) but according to Jim and Ricky, if your website is full of valuable content, other websites will start linking back to it naturally (I recently found out that this 100% accurate as people are linking back to my website out of nowhere).
Plus, if you think about it, people will be visiting your website to read your content… They don't care about how many backlinks you have.
Content is KING baby!!!
9 • Extremely Beginner-Friendly
If you are thinking that you don't have the slightest clue about how to even build a website not to mention a profitable online business, then you've got one more reason to go for Project 24.
You see, Project 24's training is extremely beginner-oriented as it will take you by the hand and walk you through even the most basic tasks such as buying your domain name, finding good hosting, building and setting up your website, writing content, and more.
It doesn't matter if you are 100% clueless or if you don't even know how to restart your computer, as long as you are able to watch video, listen to audio, and read text, Project 24 is going to make you a pro, assuming of course that you act upon what the platform teaches you!
10 • Free Premium WordPress Theme
Jim and Ricky recently released a premium WordPress theme they created called "Acabado" that costs $50 per year or $99 for life.
However, as a Project 24 member, you'll get to use this premium WordPress theme for free.
Acabado is simple and minimal.
Its main focus is to make websites load faster because a website's loading speed is an important ranking factor in Google. The faster a website loads, the more the chances of ranking in higher positions in Google. And the higher a website ranks in Google, the more traffic it gets. The more traffic a website gets, the more money it makes.
It's that simple!
Loading speed is a much more important ranking factor than people tend to think…
I recently started working with a client who lost 90% of their search engine traffic overnight after Google's algorithm update in June 2019 which was an update that favored those websites that loaded faster and pushed back those that loaded slower.
When I measured the loading speed of my client's website in Google's PageSpeed Insights it scored 5% for desktop and 0% for mobile which was just awful.
Anyway, I immediately did my thing, got their desktop speed from 5% to 90% and their mobile speed from 0% to 70% and two weeks later, their website had regained 95% of its original traffic.
Now, I didn't use Acabado on this client's website…
I just shared this story to point out how important the loading speed of a website is for Google and having a light WordPress theme like Acabado could help you ensure that your website will not get "punished" by Google and lose all your traffic due to slow loading speed.
11 • Success Stories Are on the Rise
Day after day, more and more Project 24 members succeed in building a full-time income online.
In fact, during this one year and 9 months since Project 24 got released, 15 people have already made it to full-time online and 100+ earn between $500 and $6000 – $7000 per month.
First of all, this proves that Project 24 can help people reach full-time online much faster than its initial 24-month timeframe.
Also, since we know that Project 24 has worked for some people, it could work for you as well!
If you join Project 24, follow its training, put in the required amount of time and effort, and have patience you will most probably eventually become one of those Project 24 success stories yourself.
That being said, go ahead and take a look at some Project 24 success stories below to see for yourself where Project 24 could take you.
And always remember that if someone has done it, you can do it better!
If you go for Project 24, in a few months from now, you might be publishing your very own success story exactly like those right above.
There are dozens of more success stories of Project 24 members within the platform's forum.
I had included some screenshots below but due to this being a violation of Project 24's Terms of Service, I had to take them down.
The bottom line is this…
It's pretty obvious that Project 24 is able to deliver the results it promises.
The only missing piece of the puzzle is you!
What I Don't Like About Project 24
Relatively New MMO Platform
No Free Trial
No Monthly Membership Option
Somewhat Unrealistic Claims
Kinda Pricey for my Taste
No Refunds
1 • Relatively New MMO Platform
Project 24 is still at its infancy…
The platform was launched in February 2018 so at the time of this review, it's not even two years old yet.
However, Project 24's young age doesn't even remotely imply that the course is low-quality or ineffective but rather that it still has a lot of room for improvement compared to a course like Wealthy Affiliate which has been around for almost 15 years now.
Truthfully, I have reviewed many MMO platforms, such as Passion Blog Pro and Profit Genesis 2.0 which despite being around for 5+ years cannot even compete with Project 24's high-quality training, overall user experience, and success rate.
And since Jim and Ricky seem to be constantly improving upon Project 24, I truly believe that in 2-3 years, it will absolutely overshadow most MMO platforms that exist out there!
Unfortunately, Project 24 doesn't offer a free trial…
One of the most prevalent reasons that I got into digital marketing 3 years ago is that I was given the opportunity to start my first online business completely for free.
If it weren't for this opportunity, chances are that I would have never gotten started.
At that time, I knew nothing about digital marketing and I was extremely skeptical about making-money online even being a thing.
That's why, back then, I would never spend $449 on a platform without trying it out first. I was aware that there were tons of scams out there so paying for a platform blindly would be way too risky for me.
However, there's some good news!
A lot of what is being taught in Project 24 is also talked about in Income School's YouTube channel.
So you can basically use Income School's YouTube channel as Project 24's free trial (this is what I did).
If you like Income School's free YouTube content, then I can assure you that you'll absolutely love Project 24.
If you want to get started exactly like I did consider joining for Wealthy Affiliate.
Wealthy Affiliate has been around since 2005, it offers an extremely high-quality digital marketing training along with a very active community, a live chat, an instant website builder, 24/7 tech support, and above all, it gives you the opportunity to start your very first online business completely for free (you won't even have to purchase a domain name or hosting).
3 • No Monthly Membership Option
Another downside of Project 24 is that it doesn't offer a monthly membership option.
To become a Project 24 member you have to pay upfront for a whole year.
This means that if for any reason you decide or have to quit 2-3 months after joining, you will have literally thrown $449 in the garbage.
The upside is that having spent all that money on Project 24 will probably motivate you to commit to following the course for at least the year that you've paid for.
Personally, if I was a beginner it would be very hard and unlikely for me to spend $449 at once without a single clue on what I was getting into.
I'd very much rather joining Project 24 for a month or two, get a taste of its training, test-drive its features, experiment with its tools, etc, and then if I didn't like it, have the liberty to cancel my membership without losing any more of my money.
P.S. I eventually paid that $449… I wasn't a beginner though 😛
4 • Somewhat Unrealistic Claims
Jim and Ricky are very honest and transparent about everything they do and I am 100% positive that they would never claim something with the purpose of misleading us. 
However, they keep mentioning stuff about writing 1500-word articles within an hour or so which is something that even after 2 years of consistent writing seems rather impossible to me.
Don't get me wrong…
I bet that Jim and Ricky can indeed compose articles that fast, but this might not be the case for the majority of people, especially those
whose native language isn't English, just like me
who are inexperienced
who are writing about topics that are not extremely knowledgeable about
For instance, for me, it still takes 4-5 hours and a lot of effort to finish a 2000-word article.
I know that given more time and practice my writing skills will keep improving but I still can't write an entire article in just one hour.
At least not a high-quality one.
The problem with that is that the entire 24-month timeline of Project 24 has been created by Jim and Ricky having in mind that putting together a high-quality article requires just a few hours of work while for some people, especially beginners, the whole process might take a lot longer.
This means that if you can't publish content as fast as Jim and Ricky, you'll probably won't be able to stick to the timeline and thus it might take longer than 24 months for you to reach a full-time income through your website.
5 • Kinda Pricey for my Taste
As I've already mentioned multiple times, Project 24 costs $449 for your first year as a member.
This is kinda pricey for my own taste probably because I am paying $299 for a yearly membership at Wealthy Affiliate.
However, after your first year Project 24 membership ends, you can remain a Project 24 member with only $199 per year.
So, if you do the math, Wealthy Affiliate is slightly more expensive in the long run.
3 years as a Project 24 member will cost you a total of $847 ($449 + $199 + $199) while 3 years at Wealthy Affiliate will cost you a total of $897 (299*3).
Unfortunately, Project 24 offers no money-back guarantee so you can't get a refund of the money you paid for in case you need to 🙁
Income School's Project 24 Review Summary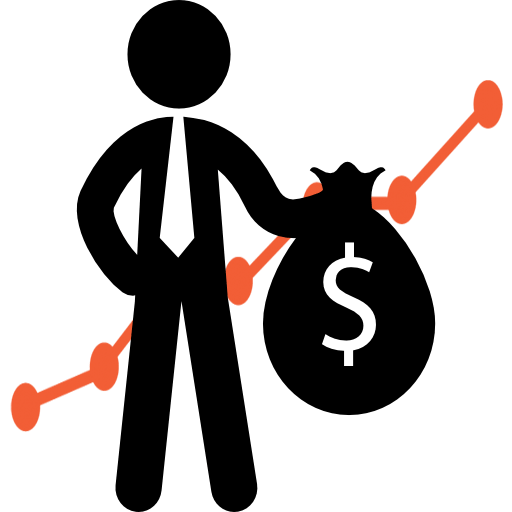 Income
Potential
Dozens of people built an income of $1000+ per month online with Project 24 in less than 2 years.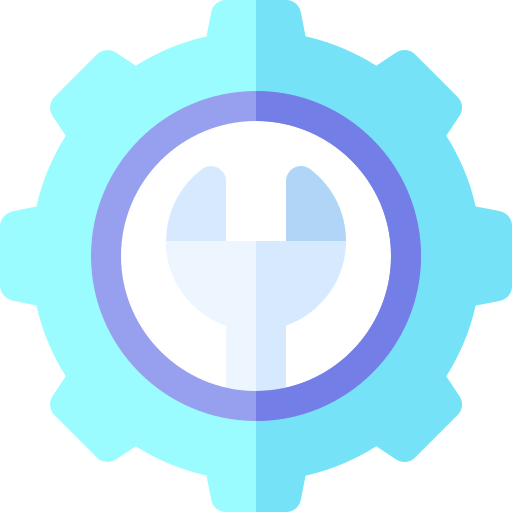 Resources
60-step training, video courses, podcasts, spreadsheets, templates, premium WordPress theme, etc. Regular updates + New content.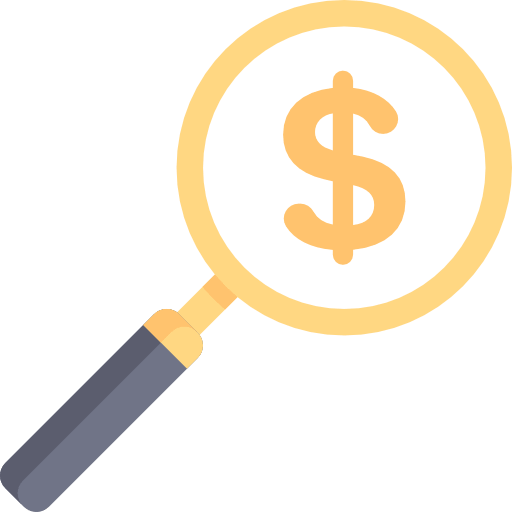 Value for Money
Kind of pricey for my taste. No free trial. No refunds. Definitely higher quality than 99% of MMO platforms. Absolutely worth it!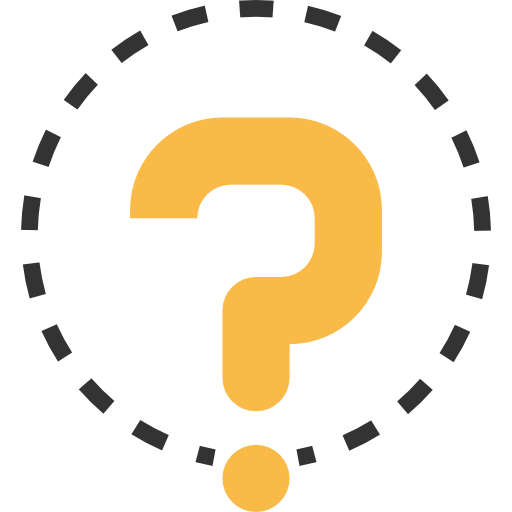 Support
24/7 Support through a private, very active community that consists of hundreds of people as well as by Project 24's founders and support team.

Success Stories
People seem to reach full-time income online with Project 24 faster than expected. New success stories of Project 24 members are currently on the rise.
If your goal is earning your living online, then joining Project 24 is 100%, ABSOLUTELY SUGGESTED!
With all those scams that exist out there coming across an MMO platform that is as legit and valuable as Project 24 is extremely rare.
In fact, in my 3 years as a digital marketer, the only equally high-quality MMO platform I have come across is Wealthy Affiliate.
And believe me, I have tried and tested hundreds of them… From ClickBank and JVZoo to WarriorPlus.
Let me tell you that 99.9% of them offer ZERO value – they are just pure overhyped crap whose only purpose is to get their hands deep in your pockets with their zillions of upsells, unrealistic claims, fake success stories, and fake testimonials without actually delivering any of the results they promise.
Sorry, I got a little emotional there… It's only because I really hate time and money-wasting scams.
Just to sum up, here's an overview of what you'll get if you decide to join Project 24:
High-quality, unique, beginner-oriented, 60-step training to building profitable niche websites
A very active and supportive community consisting of hundreds of like-minded people
Regularly added brand new content 
Regular tweaks and updates to old content to keep us up to date with the latest techniques and practices
Time-saving tools and resources
Dozens of templates
Free premium WordPress theme
No upsells
Access to Project 24's owners through the forum
Access to 300+ niche ideas
Project 24's timeline
A ton of added value when used along with the free content of Income School's YouTube channel
No link-building and other black-hat practices taught
Dozens of success stories of other Project 24 members to keep you pumped and motivated
No extra expenses
For me, the only "real" con of Project 24 is its price.
Not that it's really that high because let me assure you that there exist tons of courses that can't even compete with Project 24's high-quality that charge twice or thrice as much.
The thing is that thinking back to when I was an absolute beginner, I probably would hesitate to spend $449 at once on a "random" product that promised to help me create a full-time income online mostly because I would have no clue if this would be possible in the first place.
Okay, so you read this Project 24 review in its entirety…
Now what?
As I see it, you now have the 4 following options:
You either invest $449 in Project 24 and start building a full-time online income by following its training
You take my alternate suggestion Wealthy Affiliate, which is actually free to join and test drive
You take a look at the dozens of others reviews I've put together hoping you'll find a better MMO platform there (doubtful)
Or you take none of my suggestions, you keep searching online for a better MMO platform probably getting scammed a couple of times only to end up either joining Wealthy Affiliate or Project 24 or quitting trying to make money online altogether
The choice is yours…
Choose wisely!