About 2 weeks ago I received an email titled "Renegade Data Scientist Reveals Netflix Loophole That Can Make You WILDLY Rich!".
Frankly, I thought that such a subject line was hilarious so I opened the email to find out more…
The email contained a link that would supposedly help me discover how to leverage that loophole towards making bank online myself.
Once I clicked on the link, I got redirected to the sales page of an affiliate marketing course named "Perpetual Income 365".
After trying the course for a few days, I decided to put together a review to let you know all about my experience with it.
Having said that, this Perpetual Income 365 review is dedicated to providing you with every single piece of info you might need to make an informed decision about whether Perpetual Income 365 is worth your time, money, and attention or not…
Let's start diving deeper.
Perpetual Income 365 Review Summary
Best Affiliate Marketing Courses
What is Perpetual Income 365?
Perpetual Income 365 is an affiliate marketing course that can be utilized towards building a passive income online by promoting Perpetual Income 365 itself via prebuilt sales pages and done-for-you email marketing automation campaigns using paid solo ad traffic.
The course was put together by 7-figure internet entrepreneur Shawn Josiah.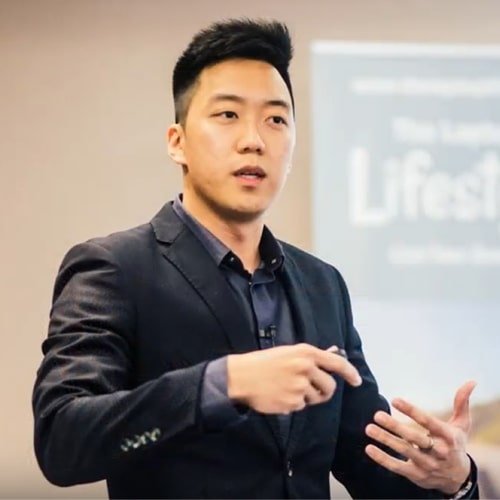 While working a dead-end journalist job he hated at a small newspaper and media streaming company, Shawn received a "mysterious" email from someone called "Mr. X." who supposedly worked as a data scientist in Netflix…
In that email, Mr. X claimed that he'd accidentally uncovered a "secret" money-generating algorithm used by large corporations like Netflix, Google, Microsoft, and Apple that could print money like the Federal Reserve.
After leveraging that secret algorithm towards making bank for themselves, Shawn and Mr. X. managed to build a 6-figure income online.
Eventually, Shawn decided to start sharing the "secret" money-making algorithm that helped him reach such success online with the world.
And that's how Perpetual Income 365 came to be.
Unfortunately, after having reviewed dozens of affiliate marketing courses over the last 2 years, I can almost guarantee that the aforementioned story is pure bullsh*t – just an artifice that's geared towards boosting Perpetual Income's conversion rates.
Truth is that there's no mysterious email, no data scientist, no Mr. X., and no secret algorithm that could "siphon $2511 into your account on autopilot every 60 minutes" as Shawn claims…
Perpetual Income 365 is merely a funnel promoting itself via paid solo ads.
There's really nothing special or secret about that… As a matter of fact, there exist literally dozens of affiliate programs that revolve around the same techniques (e.g. Click Wealth System & Push Button Profits).
And lastly, let me assure you that Perpetual Income 365 has NOTHING to do with the modus operandi of Netflix, Google, Microsoft, or Apple.
Nevertheless, let's take a closer look at what Perpetual Income 365 has to offer…
What is Inside Perpetual Income 365?
That's basically the core training of Perpetual Income 365…
It consists of 8 steps that utilize video training towards walking you through the process of fully setting up and launching your affiliate marketing funnel.
Step #1: Integrate Your ClickBank Account
Step #2: Integrate Your GetResponse Account
Step #3: Integrate The Perpetual Asset Multiplier (Upsell)
Step #4: Activate The Email ATM (Upsell)
Step #5: Activate The 5 Clicks Profit Money Pages Addons (Upsell)
Step #6: Create Your Money Pages And Get Your Links
Step #7: Watch The Mindset Training Video
Step #8: Use Traffic Crusher To Get Traffic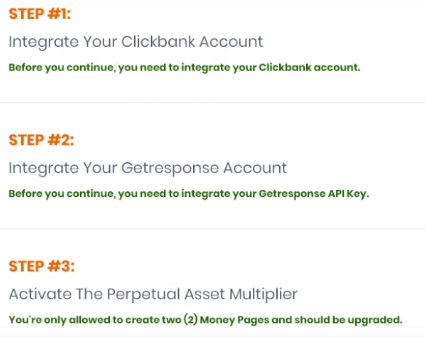 Perpetual Income 365 provides dedicated email & live chat support to all its members.
Whether you have questions about the training or need technical support, you can just reach out to the course's dedicated support team and they'll do their best to get your issues sorted as fast as possible.
Frankly, Perpetual Income 365 is among the very few affiliate marketing courses that leverage live chat towards offering customer and technical support.
That's definitely applaudable!
Whatever the case, having a dedicated support team watching your back is definitely going to make your entire journey to making money online a whole lot smoother.
Upon joining Perpetual Income 365, you'll also be granted access to a private, member-exclusive Facebook group that can be leveraged towards getting your questions answered by Shawn Josiah and other members of the course, interacting with like-minded individuals, receiving feedback, and sharing your successes and failures.
To my surprise, the Facebook group seemed to be very active and populated with over 6000 members from all around the world.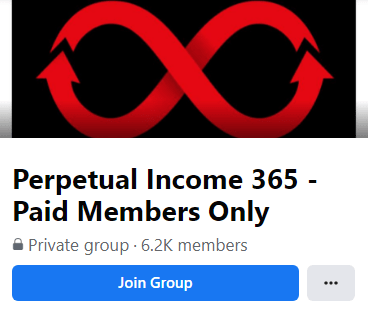 Being part of such an active and populated community could significantly increase the chances and speed of you reaching your financial goals.
As a member of Perpetual Income 365, you'll also get your hands on a built-in function that enables you to launch and host up to 2 done-for-you squeeze pages like the ones right below with just a few clicks completely for free.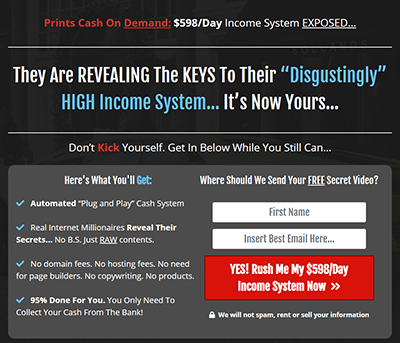 Whoever visits one of your squeeze pages and fills in their name and email will be automatically redirected to Perpetual Income's sales page…
If they end up signing up for PI365, you'll pocket a 50% commission.
Traffic Crusher is a mini-course consisting of several 10 to 20-minute videos that lay down the process of utilizing solo ads purchased via "Udimi" and "Traffic For Me" towards sending potential buyers to your squeeze pages.
Solo ad traffic costs anywhere between $40 and $100 per 100 visits.
In theory, the more people visit your squeeze pages, the more commissions you'll pocket.
As such, the size of your income with Perpetual Income 365 is directly correlated to how much money you'll be spending on solo ads.
Perpetual Income 365 Upsells
Upon signing up for Perpetual Income 365 you'll also be repeatedly presented with the following 4 Upsells that could supposedly be leveraged towards maximizing your earnings with the system…
Upsell #1: 5x Perpetual Asset Multiplier
As mentioned earlier, Perpetual Income's built-in page builder allows you to launch and host up to 2 squeeze pages…
5x Perpetual Asset Multiplier costs $127 (one-time fee) and enables you to unlock 5 more spots so that you can install and host up to a total of 7 squeeze pages simultaneously.
Upsell #2: 5 Clicks Profit Page Addons
This upsell costs a one-time fee of $197 and grants you access 5 addons that can be leveraged towards boosting the conversion rates of your squeeze pages, such as:
Moving buttons
Country-specific banners
Countdown timers
Social proof popups
etc
Upsell #3: Email ATM
Email ATM costs a one-time fee of $297 and includes a 31-day, done-for-you, email follow-up sequence that can be integrated with your email marketing autoresponder (GetResponse) in just a few clicks…
This DFY email sequence revolves around promoting Perpetual Income 365 over the span of 31 days to any lead captured via your squeeze pages using your very own unique affiliate link so that you'll get credited with any sale generated by your efforts.
Generally speaking, among all marketing channels, email marketing holds the highest conversion rates and return on investment…
As such, purchasing Email ATM could be considered practically mandatory towards building a sizeable income with Perpetual Income 365.
Upsell #4: Passive Income Streams eBook Set
This last upsell costs a single payment of $9.99 and is comprised of 3 PDF eBooks that allegedly revolve around cultivating multiple streams of passive income online…
Book #1: Easy Online Income Streams That ANYONE Can Do!
Book #2: How To Generate Multiple Streams Of Income Via Internet Marketing!
Book #3: Learn All About Building A Passive Income With Passive Income Hero.
In my opinion, none of those eBooks is really worth the trouble as all of them mostly focus on cross-promoting additional 3rd-party MMO systems like Passive Income Hero.
How Much Does Perpetual Income 365 Cost?
Perpetual Income 365 costs $47 per month.
Nonetheless, you can give Perpetual Income 365 a 14-day test drive for only $9 by clicking right here.
Perpetual Income 365 Pros
Even though there's no much info about Shawn Josiah online (besides his fake story), we know for a fact that he's a successful affiliate marketer as he's received 2 ClickBank Platinum Awards back in 2019 and 2020 (see image below).
ClickBank Platinum Awards are handed out to affiliates who've generated over $250,000 in gross ClickBank sales over a calendar year.
That's basically proof that Shawn isn't all talk but rather possesses actual knowledge that could be utilized towards building a sizeable income online as a ClickBank affiliate.
Compared to other affiliate marketing courses such as The Authority Site System and The Affiliate Lab that cost almost $1000 to join, entry to Perpetual Income 365 is light-years more affordable at just $9…
Yes, the overall quality of Perpetual Income 365 could never measure up to the overall quality of The Authority Site System and The Affiliate Lab which are considered two of the best affiliate courses out there, but still, thousand dollar entries are probably unapproachable by a huge chunk of aspiring affiliate marketers.
Perpetual Income 365 is among the simplest to set up affiliate systems I've come across…
Frankly, getting the system up and ready to start generating commissions won't take you more than an hour even if you're the least tech-savvy person in the world.
The last thing I like about Perpetual Income 365 is that it's fully covered by ClickBank's 60-day, no-questions-asked, money-back guarantee.
This means that if you deem that the course doesn't really deliver the results it promises you have the option to receive a refund as long as you request it within 60 days of your initial purchase.
Perpetual Income 365 Cons
As mentioned already, Perpetual Income 365 is geared towards generating traffic using paid solo ads purchased via two solo ad vendors, Udimi and Traffic For Me.
Solo ads aren't as pricey as Google or Facebook ads but they aren't that cheap either…
Generally speaking, most solo ad vendors charge anywhere between $0.40 and $1 per click.
Furthermore, as previously mentioned, if you're after making the most out of Perpetual Income 365, you'll need to leverage automated email marketing campaigns by signing up for PI365's integrated email autoresponder, GetResponse.
GetResponse's pricing starts at $15/month and can rise to $500/month depending on the size of your subscriber base.
In conclusion:
Capitalizing on PI365 will set you back at least $200/month (solo ads + email autoresponder)
There's NO guarantee that your investments will yield any returns (you might lose money)
Another thing that I don't like about Perpetual Income 365 is that it's a self-promoting funnel…
In reality, the main purpose of PI365 isn't to help you build an income online but rather to get you to spend money on solo ads that could potentially drive more people into the system.
While this doesn't necessarily mean that making money with PI365 would be impossible, the platform's mode of operation is kinda trashy and sleazy nonetheless.
3. Overly Salesy Intro Video
Another aspect of Perpetual Income 365 that completely turned me off was that the language and overall tone of its intro video were unbelievably salesy and nauseating.
The video kept talking about a renegade scientist who uncovered a secret Netflix algorithm that can siphon thousands of dollars in your bank account with no effort on your part.
Apparently, this algorithm was hidden from the eyes of the public and Shawn Josiah is supposedly the only person who is aware of its existence as well as how to utilize it (yeah right).
The algorithm is allegedly called Micro-Commitment Consistency Compounding (MCCA) and combines quirks of cognitive science, human behavior, and the "eighth wonder of the world" – compound interest.
Don't worry, you aren't supposed to know what any of this mumbo-jumbo means because truthfully, it's just a bunch of random and meaningless statements put together in an attempt to mislead and confuse you.
In reality, Perpetual Income 365 is merely an email marketing funnel promoting itself via paid solo ads, that has literally NOTHING to do with any secret money-making algorithm.
The last thing I truly hated about Perpetual Income 365 is that it seems to be employing the use of fake testimonials…
For example, on its first intro video, you'll come across a woman called "Laura" claiming that PI365 helped her earn over $10k over the span of just 3 months (see image below).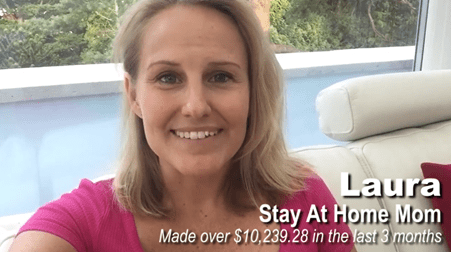 However, after a closer investigation, that woman is NOT an actual member of PI365 but rather a freelance spokesperson who gets paid to create video testimonials (see image below).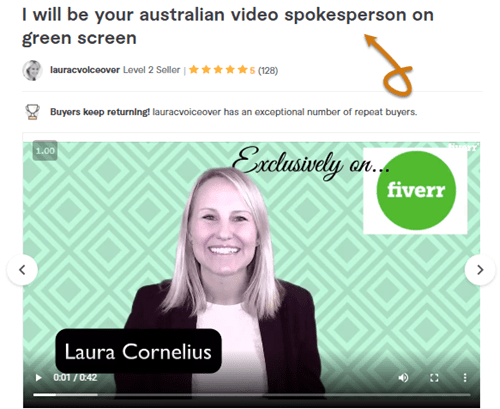 Now, on its second sales video, you'll come across a woman called "Mary Lu" who claims to have made over $428.17 on her first day as a member of PI365 (see image below).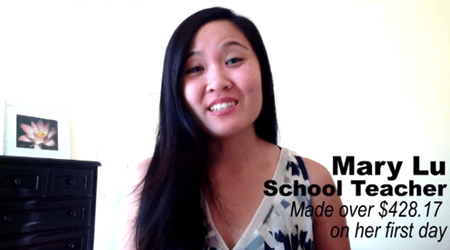 However, as you can see right below, that woman is also a freelance spokesperson…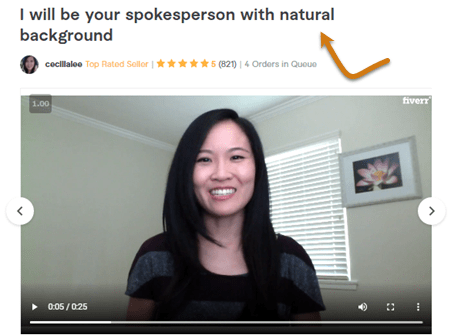 Frankly, programs that utilize such disgusting & deceptive marketing tactics to lure people into them are usually either extremely inferior or outright scams.
How to Join Perpetual Income 365?
Joining Perpetual Income 365 is pretty straightforward…
First, click here to get redirected to the course's sales page
Fill in your name and email address on the signup form
Click the "Claim My Spot Now" button
Click "Get Instant Access"
Fill in your payment details
Click "Pay Now"
That's it…
You're now officially a member of Perpetual Income 365!
*Please note that if you join Perpetual Income 365 using the link I shared with you right above, you'll be eligible to take part in the course's 14-day trial for just $9.
(Click Each Question to Expand)
Conclusion
Perpetual Income 365 is a very mediocre affiliate marketing system that's centered around teaching you how to generate commissions by promoting it via paid solo ads and automated email marketing campaigns.
While I truly hate the shady and misleading tactics Shawn has employed towards marketing his course, I still believe that PI365 does have the potential to help you earn some money online.
On the plus side, Shawn is undeniably a successful affiliate marketer who has generated more than $500,000 in ClickBank sales over the span of 2019 and 2020.
As such, we can safely assume that when it comes to affiliate marketing, he probably knows what he's talking about.
Perpetual Income 365 comes with a 14-day test drive for only $9. Maintaining your PI365 membership active after the 14-day trial ends costs $47 per month.
However, don't forget that to be able to fully utilize the course you'll have to spend at least $200 – $300 per month on paid solo ads and an email marketing autoresponder such as GetResponse.
Having said all that, if Perpetual Income 365 has caught your attention and you're willing/capable to invest the required capital in purchasing and applying it, then by all means!
After all, PI365 is fully covered by ClickBank's 60-day money-back guarantee so if you find yourself unsatisfied with it, you can always ask for a refund.
Nonetheless, before jumping right into Perpetual Income 365, I strongly suggest that you take a look at my roundup of the Best Affiliate Marketing Courses.
Who knows…
You might end up coming across a much more promising affiliate course there.
Have any questions?
Please leave a comment right below or contact me right here.
I'll be more than happy to help you out!
All the best,
Harry
dearboss-iquit.com