Online Marketing Classroom is a platform which has been teaching people how to earn their living online since 2008.
The program includes abundant training on employing a variety of business models such as 
Affiliate marketing
Kindle publishing
Amazon FBA
Selling your own info-products
etc
In addition to the training, it also contains a plethora of useful tools as well as support through email and a private Facebook group.
The major downside of OMC is its price as it costs a whopping one-time payment of $1497 and offers no free-trial whatsoever.
For most people, including me, spending that amount of money on a product can be a relatively big turnoff, especially when there exist online marketing training platforms of the same or even highest quality and value, like Wealthy Affiliate, which cost way less and let you test drive them for free.
14 Quick, Fun Facts About Wealthy Affiliate:
Free to join and get started
Cheap premium membership
Almost 1 million active members
Helping people build successful online businesses since 2005
One-click WordPress website builder
Free hosting
Dedicated tech support
Hundreds of hours of high-quality, step-by-step, affiliate marketing training
Weekly live webinars
Instant support through a live chat
One on one mentoring
Perfect everyone who is after earning their living online
Extremely beginner friendly
Best Affiliate Marketing Courses
Online Marketing Classroom Overview
Name of Product:
Online Marketing Classroom
Owners:
Aidan Booth & Steven Clayton
Price:
$1497 one-time payment – No upsells
Official Website:
www.onlinemarketingclassroom.com
Suggested?
High potential but way too expensive for my taste

More Affordable Suggestion(s):
High earnings potential. Teaches about several legit online business models. Could help you earn your living online.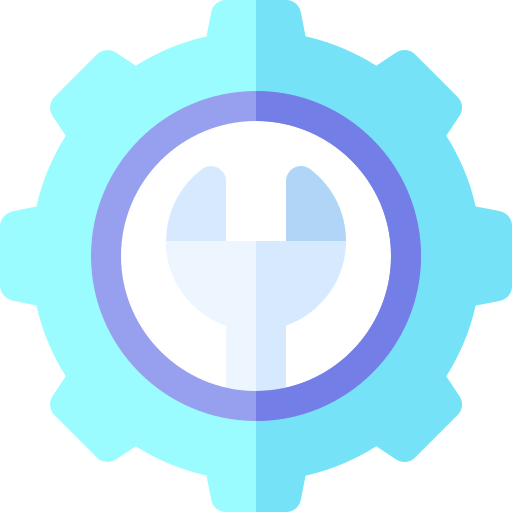 Resources
Hundreds of hours of training. A plethora of custom-built tools. Done-for-you landing pages and email swipes.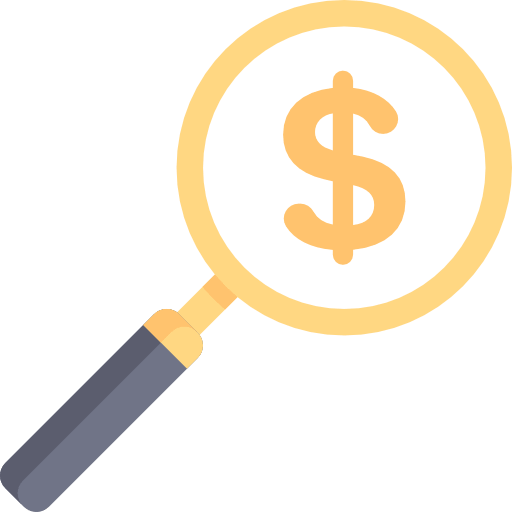 Value for Money
Its price is pretty high but so is its overall value. However, you can find programs of the same value much cheaper.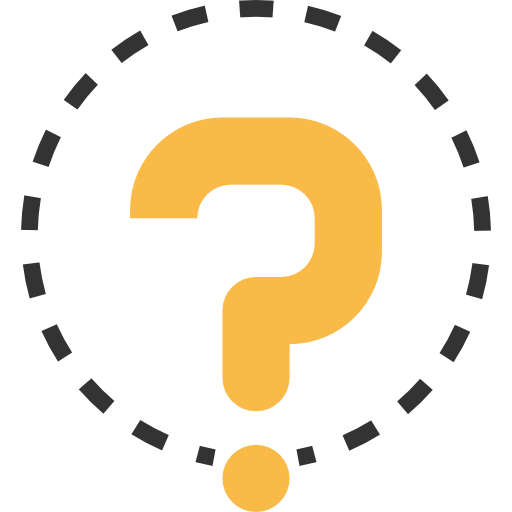 Support
Access to an active private Facebook group. Email support as well.

Success Stories
Not so many success stories within their private Facebook group. The success story on the sales page is fake.
Teaches about multiple profitable online business models
Hundreds of hours of training
Access to a bunch of useful tools
60-day, money-back guarantee
Active private Facebook group
Analyzing the success mindset
Monthly live webinars
No additional costs
Way too expensive for my taste
Kind of unrealistic claims
I don't like done-for-you systems
Spotted a potentially fake success story on the program's sales page
No specialized training
Too freaking expensive (I know I mentioned this before but come on… It's too freaking expensive!)
Sure! If you are okay with spending $1497 on it...
I'd go for Wealthy Affiliate if I were you.
What is Online Marketing Classroom?
Online marketing classroom is, well, a classroom which teaches how to make money through online marketing…
The classroom was created back in 2008 by two already successful online marketers, Aidan Booth, and Steven Clayton.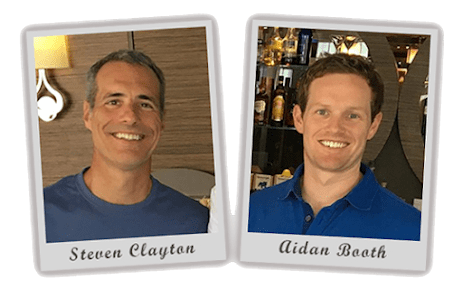 Aidan Booth has been an online marketer since 2005 and he started online marketing as a means to geographic freedom.
Steve Clayton has been an online marketer since 2003 and he got started because he wanted to escape the 9-5 rat race and become his own boss.
Both of them achieved their goals and within OMC they share what they learned during their journey in order to help people who want to earn their living online succeed just like them.
The first version of their course was called "Commission Blueprint". Despite helping some people earn money online, it still had a ton of room improvement.
With the experience and feedback they gathered through releasing their first course, they went ahead and upgraded it to "Commission Blueprint Evolution" a few years later.
However, their product still needed more work and after a while, they improved upon it and released it as "Commission Blueprint Evolution Accelerated".
This is basically OMC's main course at that point. 
The course is basically comprised by several done-for-you landing pages (thus the term accelerated) which are monetized through affiliate marketing while at the same time focus on capturing the emails of your readers in order to do continuous business with them after they leave your page.
However, OMC is not just comprised of this course but it also contains other training modules, labs, workshops, as well as a variety of tools to speed up and maximize results.
Don't worry, I am going to talk about everything included in a while.
But first…
Who is Online Marketing Classroom for?
Online Marketing Classroom is perfect for those who
want to quit their job and work for themselves online but don't know how to get started
have already started an online business but aren't seeing any substantial results
have tried other MMO courses without any luck
are already running an online business and want to increase their revenue
are able and willing to invest $1497 in this course
Who is Online Marketing Classroom NOT for?
Online Marketing classroom is NOT for people who
don't have $1497 to invest in the program or aren't willing to do so (if this is you, go ahead and check out Wealthy Affiliate as it's much cheaper and FREE to join and test drive)
are after earning money fast and effortlessly (there's no such thing as shortcuts to riches)
aren't willing to put in the time and effort to achieve their desired results
will purchase the course and keep inventing excuses to not act on it
aren't interested in earning their living online
usually give up at the first setback 
What's Inside Online Marketing Classroom?
OMC's Training
OMC's training is comprised of 3 main components…
First of all, we have 6 business labs.
Each lab provides step-by-step instructions on how to make money with a different online business model.
The 6 business models that you will learn about are:
Affiliate marketing

(earn commissions by promoting other people's products)

Amazon FBA

(sell your own physical products on Amazon)

Consulting and coaching 
Creating and selling your own e-products
Amazon Kindle Publishing

(earn money by writing and selling your own e-books on Amazon Kindle)

SEO services (offer your services to other businesses as an SEO specialist)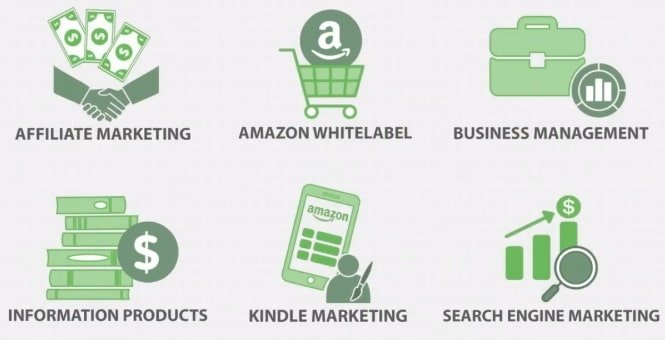 Secondly, we have a library of tutorials…
In there, you'll find 45+ tutorials on several subjects such as
building sales funnels
selecting the subject of your business
running product launches
increasing your conversions
case studies
designing high converting landing pages
mastering email marketing
other methods to boost results
+ dozens of manuals and spreadsheets helping you with the execution of everything you learn
Lastly, as an OMC member, you gain access to the monthly live webinars.
Those webinars will keep you up-to-date with the latest trends in the ever-changing online landscape thus allowing you to always be one step ahead of your competition!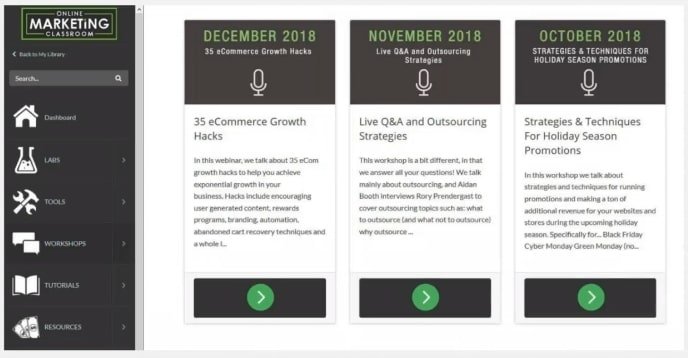 And this is just the start.
After everything I've talked about, upon purchasing OMC, you also gain access to the Commission Blueprint Evolution Accelerated course. 
The Commission Blueprint Evolution Accelerated Course
This course mainly focuses on earning money by promoting affiliate marketing offers through landing pages.
The course consists of 9 core elements such as
Done-for-you landing pages

Software and tools to help you set up everything faster and maximize results (more on those tools later on)

Traffic generation training (both free and paid traffic through social media, search engines, shareable content such as infographics, on-page/off-page SEO, etc)

Premade sales funnels and lead magnets to give out for free in exchange for people's email addresses

Pre-written automated emails to turn your leads to buyers

Workshop sessions, Live Q&A sessions, access to the replays of older live sessions,  interviews of already successful affiliate marketers who share tips, practices, and insights which have worked for them

Super Strategy Manual – Practices that Steve and Aidan use to scale their businesses

Social support through a private Facebook group and an email help desk

Execution plans and instructions to put everything just mentioned together
Let's take a look at those tools I mentioned earlier, shall we?
Online Marketing Classroom's Tools & Software
With OMC, you'll not only get all the guidance you need to build a successful online business, but you'll also get a variety of tools to further help you in doing so.
Those tools will save you a lot of time building, scaling, monitoring, and managing your businesses as well as money as you won't have to purchase any 3rd party tools and services to do so.
The tools I am talking about are:
Crowdforce (monitoring and managing your free traffic)
Bounce Breaker (converts visitors to leads and buyers by deploying pop-ups, banners, etc)
Landing Page Launchpad (drag and drop landing page builder)
Traffic Spy (monitoring your traffic and its behavior – Kind of like Google Analytics)
Hawkeye (search for high-profit product opportunities)
Domains On Fire (find recently expired domain names that used to rank in the top 10 of Google for certain keywords with high traffic and commercial intent. Once you find a domain, you then register it and either flip it or re-rank it for profit)
Ecom Product Finder (locate new products and niches which could be profitable)
Viral Search Tool (locate content that gets a lot of social shares and traffic, and write pieces similar to it to get traffic to your sales pages)
Free Trust Seals (increase your website's credibility by including those seals which normally cost a couple of hundreds of dollars each)
In addition to all those tools, you also gain access to a tool called "The Blackbird Suite".
This tool includes 60+ training videos on building an Amazon FBA business as well as software which will make the whole process much smoother by 
Increasing your Amazon reviews
Tracking your products
Finding more profitable products 
Finding high-converting and relevant keywords for your products 
etc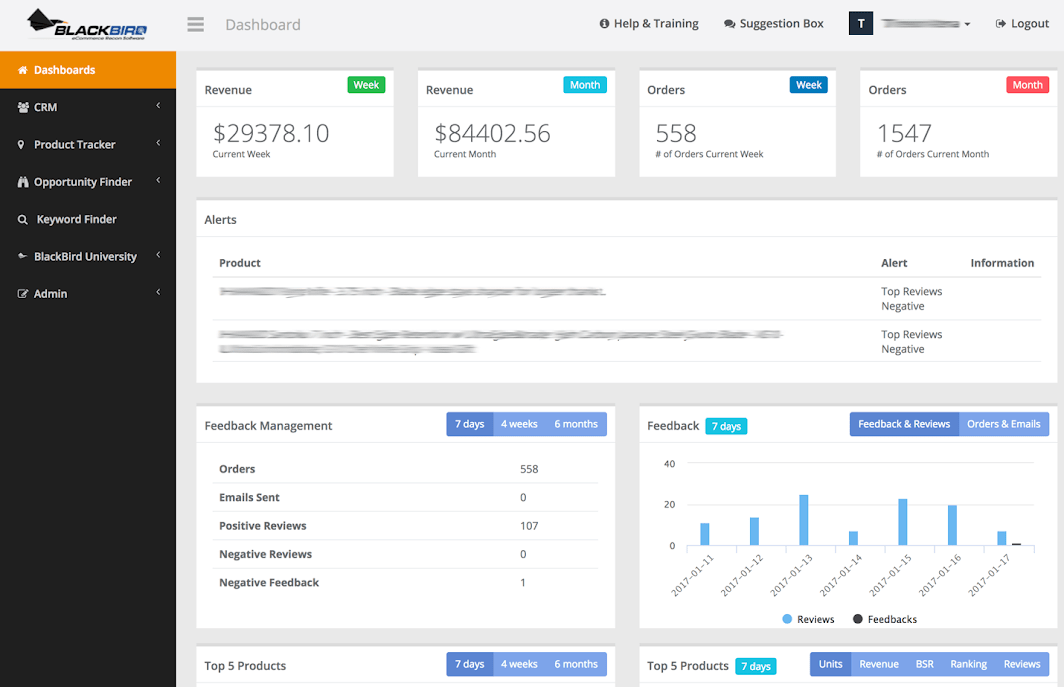 Online Marketing Classroom Bonuses
In addition to everything else, OMC offers the 3 following  bonuses:
Outsource Mastery Course (

7 modules with 30 videos and manuals teaching you how to outsource certain parts of your business in order to speed up results the right way)

Private Mastermind Session (more strategies on how to expedite your results and maximize your earnings)
Phase X (take your business to the next level by employing multiple business models in the same or similar niches. For instance, if your niche is weight loss, you can create an info product on nutrition and promote it on your already existing customers or subscribers)
Do People Actually Succeed With Online Marketing Classroom?
To tell you the truth, I was surprised that I couldn't find more than a just a few success stories of people who have already purchased and used the program within the program's private Facebook group.
The story that struck me the most is the one displayed within OMC's sales page of a guy named Niko who is supposedly earning a 7-figure income by following OMC's training.

I truly believe that the story above is fake as I swear that I've seen this guy's face in a stock photo website.
At that time, I couldn't find the actual stock image though so I can't really confirm the illegitimacy of the story or the picture.
How Much Does Online Marketing Classroom Cost?
Online Marketing Classroom costs a one-time payment of $1497.
The program offers no upsells and had no hidden additional costs.
Once you purchase OMC that's it – you gain full access to each and every one of its training modules, bonuses, tools, and features for life.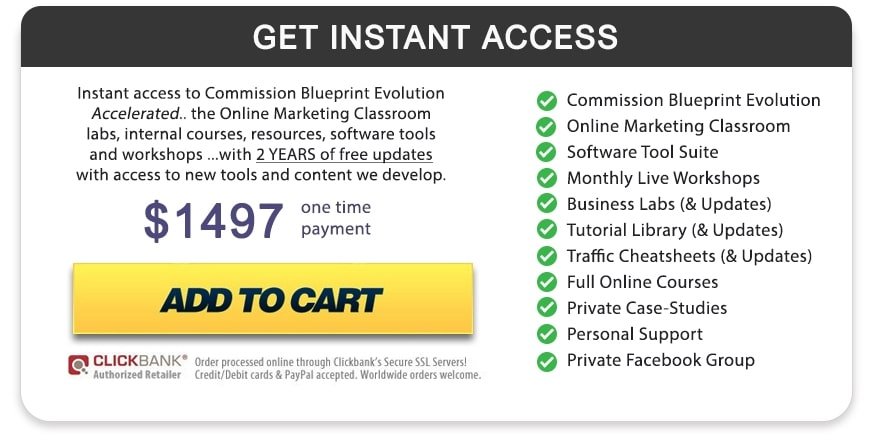 The program is also covered by a 60-day, money-back guarantee. 
This means that if for any reason you end up not liking what you purchased, you can ask for a full refund of your money and they will give it to you no questions asked.
I can't really vouch for that, as I've heard of people having trouble getting refunds from ClickBank lately…
So, be careful to not spend your money based on the premise that you'll be able to get it back later as per your request, because you might not.
What I Like About Online Marketing Classroom
1 • The Multiple Models it Teaches
The first thing I like about OMC is that it teaches about multiple online business models.
This enables those who purchase it to experiment with a variety of business models and find out which suits them the best or which brings the best results for them.
2 • Hundreds of Hours of Training
If you add up the labs, the workshops, the tutorials, the Commission Blueprint training, the Blackbird training, and the bonuses, it equals to hundreds of hours of high-quality online marketing training.
And if you take into account the live monthly webinars, those hours will keep increasing month after month.
If you think about it, to attend just a one-hour long conference on online marketing, you need at least half of the money that you'd pay for this course. And sometimes, their prices can rise up to more than $2000…
3 • Useful Tools
I like tools! Tools make our lives easier and OMC provides us with 10 of them.
I believe that the most valuable of those 10 tools are the Bounce Breaker tool which helps us capture a visitor's email in order to do business with them in the future as well as the Traffic Spy tool which helps us optimize our pages based on the behavior of our visitors.
It goes without question that you could do all those things manually, without any tools but it would take much more time and effort on your part…
You could hammer a nail with a stone but it's much easier to just use a hammer.
4 • Active Private Facebook Group
As you can see in the image below, OMC's Facebook group is still pretty active having at least 4 new posts per day.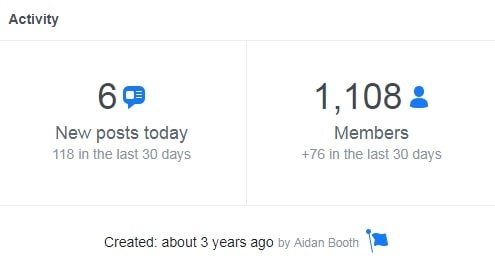 Also, as it seems, 76 people have purchased the program in the last 30 days and now it has a total of 1100+ members which is pretty impressive if you asked me…
The reality is that having direct access to people who have succeeded with the program before you, who have tried and tested everything, and who knows what works (and what doesn't) is a very valuable aspect of OMC as it will save you time, save you money and help you get to where you want to be as quickly as possible.
Believe me, there's nothing that can make your journey to success smoother than having an active support group of people who have already achieved what you are trying to achieve and who will be there to help you throughout your journey whenever you might need it.
5 • Talking About Success Mindset
At the beginning of the training, there is a section where Steve and Aidan are talking about the fear of failure, lack of perseverance, and negative beliefs that hold most people back from succeeding in earning money online as well as how to reverse all that in order to achieve their financial goals…
It's very rare that an MMO course takes the time to talk about the kind of mindset required to succeed online.
6 • 60-day, Money-back Guarantee
Didn't you like Online Marketing Classroom for some reason?
You can ask for your money back as long as it happens within 60 days from your initial purchase.
Even if Aidan and Steve refuse to cooperate, you can contact ClickBank directly and they will proceed with your refund.
7 • No Additional Costs
Thankfully, OMC has no hidden additional costs. Once you pay your $1497, that's it!
No tricks, no upsells, and no need to purchase any additional 3rd party tools since OMC provides all the tools that you need to build and scale your online businesses.
What I Don't Like About Online Marketing Classroom
1 • Kind of Unrealistic Claims
Truth is, I've seen way worse…
But still, OMC's main sales page includes some unrealistic claims in order to drive more people to actually buy the program.
For instance, Aidan and Steve claim that it's fast and easy to start earning money and that you could earn $100k with their system.
They are also overusing the words "secret" and "hidden" and "private" in order to induce people's curiosity.
It's obvious that they are making such claims in an attempt to increase their sales and I totally understand it but I don't really like it.
2 • Way Too Expensive for my Taste
Well, I've said it before and I am going to say it again. Online Marketing Classroom is way too expensive for my taste.
To tell you the truth, I would never spend $1497 on a single product, especially as a beginner, except if money were running down my pants.
If you can relate with me, then I'd suggest checking out Wealthy Affiliate or Project 24 which are both a lot cheaper but nonetheless, very high-quality affiliate marketing training platforms.
3 • Not Fond of Done-For-You Systems
Besides the expensive price of the course, I am also not that fond of done-for-you systems.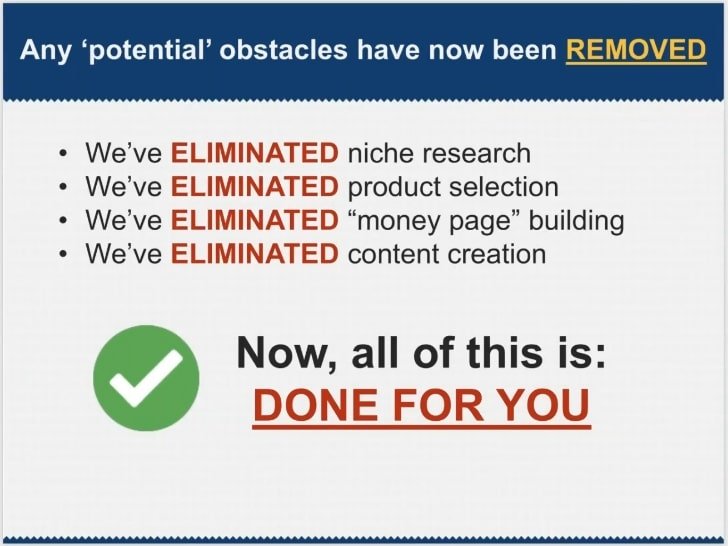 The reason is that if 1000 people purchase the course and have to choose among let's say 50 premade landing pages, many people will end up with similar or even identical pages which besides hurting your reputation and credibility, it will also hurt your search engine rankings and thus your ability to get free traffic.
4 • No Specialized Training
While the fact that OMC teaches about multiple business models is something that sets the course apart from the majority of courses out there, at the same time, the training it offers on each individual business model will naturally not be that specialized and in-depth.
If you already know the business model that you want to employ, then I would suggest going for a program which specializes in teaching only about this exact model.
If you aren't sure, then OMC might be a good choice as with it you'll be able to experiment with different models until you find the one which fits you the most.
5 • Fake Success Story?
Lastly, although I can't prove it right now, I am 99% that the story of Niko below who is supposedly earning a 7-figure income after purchasing OMC is fake as I've seen pictures of the person in the photo on stock image websites.

If at some point, I manage to locate the stock images I am talking about, I will come back and include it right here.
(Click each question to expand)
So, What Now?
Okay, so you read this Online Marketing Classroom review in its entirety…
Now what?
Well, now you have 4 options.
You either go ahead and join the Online Marketing Classroom.
You take my alternate cheaper, but equally high-quality suggestions Project 24 or Wealthy Affiliate (optimal choice)
You take a look at the dozens of others reviews I've written hoping you'll find what you are looking for in there
Or you walk out of here completely empty-handed, you never start your online business and you move on living your current life for the years to come
If I were where you are (which I've been), I would go ahead and join Wealthy Affiliate (which is what I actually did).
For me, Wealthy Affiliate is one of the best affiliate marketing training platforms that currently exist. I've actually been a premium Wealthy Affiliate member for almost 3 years now and I couldn't be more satisfied with it. 
Wealthy Affiliate also has the most success stories I've ever seen in an MMO course. More and more are being posted daily.
In addition, Wealthy Affiliate is completely FREE to join!
As a free member, you have access to some basic affiliate marketing training, you can get your very first online business up and running, use the keyword research tool, as well as contact other members through a live chat.
If you want to gain access to all of the platform's features, you can go ahead and upgrade your membership to premium which costs $49 per month at worst.
So, what are you going to do?