Let me guess…
You recently stumbled upon the sales page of one of those 47-dollar blueprints that claim to hold the "secret formula" to building a monthly passive income of $11,497 in just 3 simple steps while laying on a beach in Bali sipping mojitos.
Or maybe you just came across rumors that affiliate marketing is a scam while browsing through a forum or something.
Whatever the case, you can't help but wonder… "Is Affiliate Marketing a Scam or Legit?"
If that's indeed the case, you hit the jackpot!
This article is dedicated to revealing to you all the information you might need to fully understand whether affiliate marketing is a scam or a legit money-making model that's actually worth your time and attention or not.
Without further ado, let's get started!
Is Affiliate Marketing a Scam?
No, affiliate marketing isn't a scam. On the contrary, it's a perfectly legit business model used by thousands of companies towards extending their reach and millions of ordinary folks towards building an income online with minimal monetary investment.
Nonetheless, truth is that affiliate marketing is regularly mistaken for a scam for the following 2 reasons:
Get-Rich-Quick Scams
Unrealistic Expectations
Best Affiliate Marketing Courses
1. Get-Rich-Quick Scams
One of the main causes of damage to affiliate marketing's reputation is the countless get-rich-quick scams out there…
These are basically fraudulent schemes that attempt to convince unsuspecting victims to invest in them by disguising themselves as legit affiliate courses that possess some kind of ultimate "secret" blueprint to unparalleled, instant, and effortless financial success.
If you've been consuming info about affiliate marketing for any length of time, you've probably come across such scams making absurd claims that make no sense whatsoever, like:
Affiliate system that fills your bank account on autopilot
The hidden $19,247 affiliate loophole that no one talks about
Push-button glitch to $297/day in affiliate commissions
Secret copy & paste trick to instant affiliate success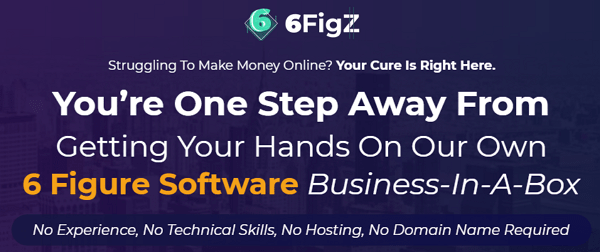 As you can imagine, if someone who doesn't know much about affiliate marketing stumbles upon a questionable scheme that leverages sleazy and confusing language towards convincing them that affiliate marketing is the best thing since sliced bread, they'll inevitably think that the model must be a scam as a whole.
Likewise, if someone ends up signing up for a get-rich-quick scam that not only doesn't teach them anything of real value but also doesn't take them anywhere near their financial goals, they'll also understandably conclude that affiliate marketing is inherently a scam.
Of course, not all affiliate courses are scams…
There are numerous high-quality affiliate marketing courses that have helped thousands of people build successful affiliate businesses from the ground up!
But unfortunately, the number of get-rich-quick scams is large enough to spoil the reputation of the entire model…
2. Unrealistic Expectations
Another reason that might have contributed to affiliate marketing being labeled as a scam is people's unrealistic expectations about it…
That's mostly because affiliate marketing is usually presented as one of the simplest ways to building an income online but the steep learning curve, the tons of trial and error, and the massive amounts of work involved in the process of creating a successful affiliate business are rarely mentioned at all.
As a result, many aspiring affiliate marketers fail to reach their expected income within their expected timeframe and then start blaming affiliate marketing as a scam either to justify their "failure" or merely out of spite, or both.
Is Affiliate Marketing Legit?
Yes, affiliate marketing is an absolutely legit performance-oriented form of referral marketing in which an online retailer rewards independent marketers with commissions for driving paying customers to their business.
There's literally nothing fishy or fraudulent about affiliate marketing and the numbers right below prove it!
It's Worth Over $14 Billion
According to this roundup of affiliate marketing statistics, the global value of affiliate marketing in 2017 was estimated at 14 billion dollars.
Furthermore, the affiliate marketing industry seems to be steadily growing at an average rate of 10% per year…
As such, affiliate marketing's global value will probably have surpassed 30 billion dollars by 2025.
A scam would be practically impossible to be experiencing such enormous growth rates year after year…
It's Being Used by Most of the Largest Companies
Affiliate marketing is currently being leveraged by most of the largest companies in the world, including, but not limited to:
Amazon
Etsy
Walmart
Samsung
Apple
Microsoft
Uber
Booking
& more
As a matter of fact, Amazon was one of the first companies to launch an online affiliate program as early as 1996. By 2013, affiliate marketing was responsible for almost 40% of the company's total global revenue.
I think that we can safely assume that Amazon wouldn't be the colossus it is today if it weren't for affiliate marketing…
That being said, if affiliate marketing was indeed a scam, it wouldn't be utilized by almost every single company that shapes today's world.
It's Been Around for Over 30 Years
Affiliate marketing was born more than 30 years ago, back in 1989.
A scam wouldn't have been able to remain operational for that long…
It Drove 1% Of the UK's GDP
A study conducted by IAB UK shown that in 2017, affiliate marketing was responsible for 1% of the UK's GDP (Gross Domestic Product), actually exceeding the performance of the country's entire agriculture sector.
In addition, that same study revealed that the UK had a return of £16 for every £1 invested in affiliate marketing, resulting in £8.9 billion in affiliate sales.
It Generates 15% of Digital Media Revenue
An affiliate marketing report that was released in 2016 by Business Insider, revealed that affiliate marketing generated as many online sales as email marketing, contributing to at least 15% of all the revenue generated within the digital media industry.
This means that affiliate marketing is the 3rd largest source of online sales, after organic search (21%), and paid search (19%).
13% of Affiliates Make Over $75,000/Year
According to an affiliate marketing benchmark report that was published by AffStat in 2016, 13% of all affiliate marketers reported earnings of over $75,000 per year.
Furthermore, a poll held on the STM Forum revealed that nearly 61% of the 117 affiliates that participated were making over $81,000 in yearly affiliate commissions.
Such high success rates don't just prove that affiliate marketing isn't a scam, but also that it's among the most profitable online monetization models that currently exist.
(Click each question to expand)
Conclusion
Affiliate marketing is definitely NOT a scam but rather a perfectly legit win-win model for all the parties involved… 
On one hand, it enables online retailers to raise their brand awareness, expand their customer base, and increase conversions, sales, and customer engagement in a much more cost-effective manner than almost all other traditional marketing channels. 
At the same time, ordinary folks can utilize it to build a sizeable income online with virtually ZERO monetary investment simply by promoting already existing products through their blog, YouTube channel, and/or social media profiles.
No matter which angle you view it from, there's literally nothing fishy or fraudulent about affiliate marketing as a whole!
Have any questions?
Leave a comment right below or contact me right here.
I'll be more than happy to help you out!
All the best,
Harry, Founder & Editor at dearboss-iquit.com