As years pass and times change, people's interest in making money online from home increases exponentially.
Since you're here, I'm guessing that you're one of those people who while looking for a way to make some extra money from home, stumbled upon Opinion Outpost.
However, you're still skeptical about joining the platform because you don't know if it can truly help you achieve your financial goals.
If that's the case, then you have landed in the perfect place…
In this Opinion Outpost Review, I'm going to share with you all the information you might possibly need to completely understand whether Opinion Outpost is the right money-making opportunity that you should invest your time and energy in.
In a nutshell, Opinion Outpost is a survey panel, that is a platform that enables you to generate money through completing surveys. In addition to filling in surveys, Opinion Outpost will also pay you for testing prototypes and upcoming products, watching ads, as well as participating in real-world missions.
Let's find out more, shall we?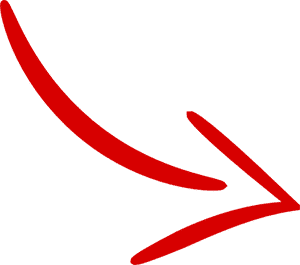 What is Opinion Outpost About?
Opinion Outpost is a survey panel, that is a platform that enables people to generate money online by sharing their opinion through filling in surveys on their desktop, tablet, and/or mobile devices.
The platform is owned by one of the largest US market research and insights companies, Dynata, LLC (formerly known as Survey Sampling International, LLC).
Dynata has been operating since 2000, it currently has dozens of offices throughout the globe, it collaborates with more than 6000 worldwide market research, media, and advertising agencies from all around the world, and gathers valuable data and insights from more than 62 million consumers through the many survey panels it owns, such as Opinion Outpost, ValuedOpinions, and MyOpinions among others.
Furthermore, Dynata is a trusted member of many global market research organizations, such as:
Advertising Research Foundation
The Business Intelligence Group
Mobile Marketing Association
Mobile Marketing Research Association
Market Research Society
Travel and Tourism Research Association
Survey Research Organisation
Lastly, Opinion Outpost donates $10.000 to RedCross every single month.
By taking part in Opinion Outpost's surveys, you'll be contributing to keeping this donation alive, without having to actually give away a single dime out of your personal earnings.


Who Is Opinion Outpost For?
Opinion Outpost is mainly addressed to people who are after earning some side cash online in their spare time or while on the go without much fuss or effort.
If your goal is to generate some extra money to
pay for some of your bills
purchase extra groceries
buy Christmas presents for your kids
eat/drink/party more during weekends
put aside for your summer vacation
etc
then Opinion Outpost could be exactly what you're looking for…
However, please don't expect that Opinion Outpost is going to help you earn a life-changing income, because it truly WON'T.


How Does Opinion Outpost Work?
Opinion Outpost works just like any other paid survey panel out there…
Filling in its surveys gets you credited with a certain amount of points that you can then redeem for a variety of rewards and/or cash.
The average Opinion Outpost survey lasts from 10 to 30 minutes and pays out 10 to 50 points (1 point = $0.10).
Most of the time the longer a survey is the more points it'll be worth.
After creating and activating your free Opinion Outpost account, you're going to start receiving survey invitations via email.
You can also check if there are any surveys available for you at any given time on your personal Opinion Outpost dashboard under the "Surveys" menu tab.
In order to be able to match you with the surveys that suit you the best, every now and then, Opinion Outpost may invite you to very short unpaid surveys for the purpose of gaining a better understanding of your demographics, personality, interests, spending habits, etc.
According to Opinion Outpost, in addition to filling in its surveys, the platform might also invite you to and reward you for
testing prototypes and upcoming products at home
watching ads
participating in real-world missions based on your location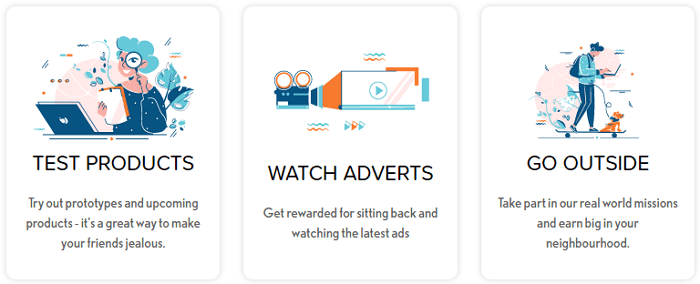 Lastly, you can potentially increase your survey invites, thus maximizing your Opinion Outpost earnings by taking the 3 following steps:
Permit Opinion Outpost to gather and use your personal data
Fully complete your demographic profile
Unlock as many badges as possible
Please allow me to explain further…
The first thing that you can do to boost the number of surveys you get invited to by Opinion Outpost, is to grant the platform permission to gather and use your personal data.
This can be done by logging in to your Opinion Outpost account, clicking on the "Surveys" menu tab, heading over to the very bottom of the section, and selecting "Yes" as shown in the image below.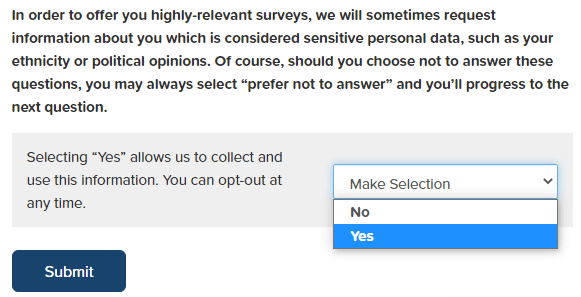 After doing so, you'll be prompted to answer several personal questions about yourself, including your
income
ethnicity
political opinions
profession 
race
etc
Opinion Outpost will then start using your answers to construct a more in-depth demographic profile for you, something that will help the platform match you with surveys that suit you the best.
Please note that not everyone will allow Opinion Outpost to collect and use their personal data so if you do, you'll probably be having an upper hand over other panelists…


Fully Complete Your Demographic Profile
The next step that you can take towards increasing the survey invitations you receive from Opinion Outpost is to fully complete your demographic profile.
The way to do that is by
logging in to your Opinion Outpost account
heading over to the bottom of the "Surveys" section
and answering all the questions within all available questionnaires you'll find there (see image below)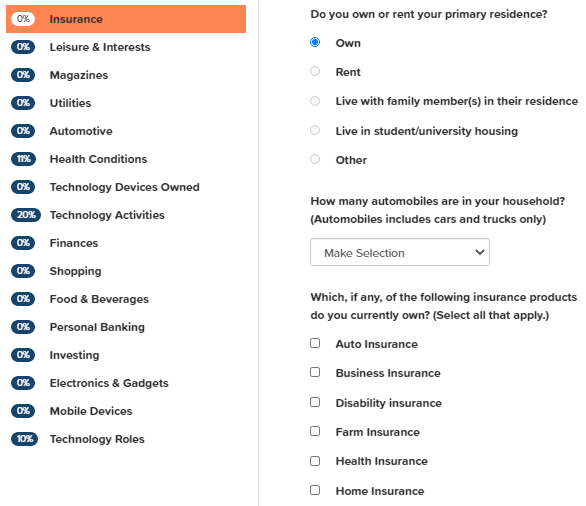 Getting your demographic profile 100% complete will help Opinion Outpost better understand your lifestyle, personality, interests, assets, and habits.
As a result, you'll
start receiving more survey invitations
get disqualified a lot less from the surveys you're invited to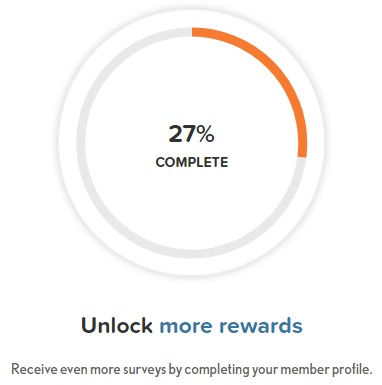 Fully completing your demographic profile is the best way to maximize the surveys Opinion Outpost invites you to and subsequently, your earnings with the panel.
The last way that could potentially increase your Opinion Outpost survey invitations is by unlocking the platform's "badges".
Opinion Outpost's badges are basically levels you reach for achieving specific mini objectives, such as completing your demographic profile and redeeming rewards.
Right now, Opinion Outpost has 5 available badges:
Bronze
Silver
Gold
Platinum
Diamond

Right below you can take a look at the requirements that you'll need to meet in order to unlock and maintain each badge.
Bronze Badge:
Sign up to Opinion Outpost
Activate your account by confirming your email
Silver Badge:
Unlock all the milestones that are available within the Bronze Level.
Complete a survey
Earn your first survey credit
Fill in 25% of your demographic profile
Take at least one survey during the week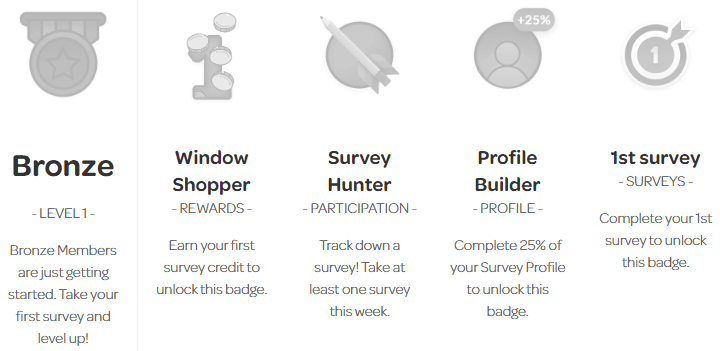 Gold Badge:
Unlock all the milestones that are available within the Silver Level.
Complete 50% of your demographic profile
Complete at least 10 surveys
Take one survey for two consecutive weeks
Redeem your first reward
Platinum Badge:
Unlock all the milestones that are available within the Gold Level.
Complete 75% of your demographic profile
Take one survey for three consecutive weeks
Redeem your points for a second time
Complete at least 25 surveys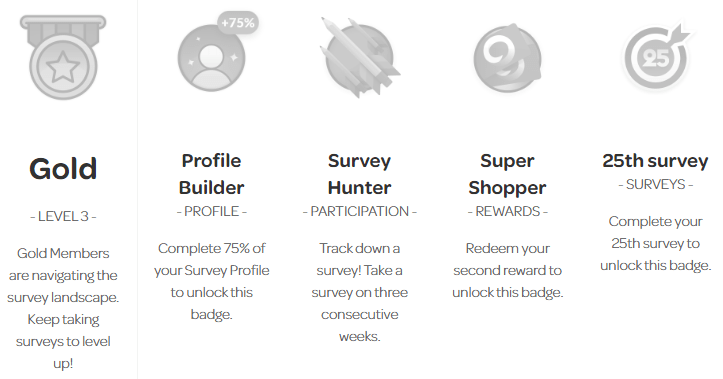 Diamond Badge:
Unlock all the milestones that are available within the Platinum Level.
Take one survey per week for four consecutive weeks
Fully complete your demographic profile
Complete at least 50 surveys
Redeem your points for the third time
According to Opinion Outpost, the higher the badge you unlock and maintain, the better benefits you're going to reap within the platform, including
Higher-paying surveys
More regular & more tailored survey invitations
Better chances of getting invited to participate in Opinion Outpost's other money-making tasks
etc


How Does Opinion Outpost Pay?
Opinion Outpost allows you to redeem the points you've generated by taking part in its surveys in 4 different ways:
PayPal Cash
Gift Cards
Prepaid Cards
Donations
1 – PayPal Cash Redemption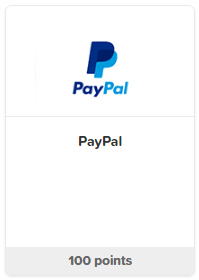 Enables you to exchange your Opinion Outpost points with actual cash deposited in your PayPal account.
The minimum cashout threshold for a PayPal Cash redemption is 100 points ($10).
2 – Gift Card Redemption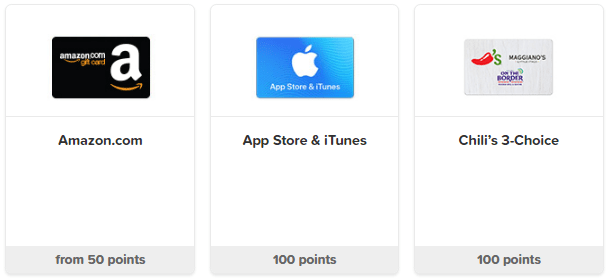 Redeem the points you've earned with Opinion Outpost for gift cards and/or vouchers that you can use to pay for goods from several top retailers, such as
Amazon
Apple
Target
Home Depot
& more
The gift cards that are available for redemption as well as their minimum redemption threshold depends on the country you're located in.
All gift cards are delivered to you electronically via email within 24 hours.
3 – Prepaid Card Redemption
Furthermore, Opinion Outpost offers you the option to redeem the points you've earned with it for Prepaid Cards (Visa for US & Canada, and Mastercard for the UK) which can be used for purchases from virtually any retailer, both online and offline through your favorite mobile payment app.
The minimum cashout threshold for all Prepaid Cards is 100 points ($10).
All Prepaid Card redemptions take place instantly via email.
4 – Donations
Lastly, every now and then, Opinion Outpost may enable you to donate some of your points to a non-profit of your choice or maybe to victims affected by some kind of natural disaster.
For instance, right now, there's an available donation towards supporting the victims of Hurricane Laura which affected hundreds of thousands of US residents during August 2020.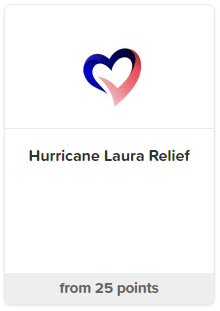 How Much Money Can I Make With Opinion Outpost?
The amount of money that you can earn with Opinion Outpost depends on three main factors:
the number of surveys you get invited to
the amount of cash credits each of those surveys is worth
and how many of those surveys you actually complete
The number of surveys you'll get invited to as well as the amount of points each of those surveys is worth mainly depends on your purchasing power…
Your purchasing power is basically the amount of money that you can potentially spend on buying stuff.
The higher your purchasing power is, the more survey invitations you'll be receiving and the higher-paying those surveys will be.
That's because the companies that collaborate with Opinion Outpost are after gathering data and insights from people who actually have money to spend on their products/services.
For instance, a company will naturally care more about the opinion of a person who has a full-time job, kids, and has control over all the shopping of their household than someone who is unemployed and doesn't have any income or kids.
Subsequently, the latter is going to be invited to fewer surveys most of which will also be worth a lot less money.
Now, an average member of Opinion Outpost receives 10 – 20 survey invitations per month.
In addition, the average Opinion Outpost survey is worth around 30 points ($3).
By doing the math, the average amount of money that you can generate with Opinion Outpost turns out to be $30 – $60 per month.
If your purchasing power is higher than the purchasing power of an average person and you're lucky enough to get invited to a bunch of higher-paying surveys, your earnings with Opinion Outpost could rise up to $150/month.
However, this is a best-case scenario.


How to Join Opinion Outpost?
Joining Opinion Outpost is extremely straightforward…
First, click on the country you're located in from the list right below to get redirected to Opinion Outpost's corresponding website:
Once you've been redirected all you have to do to start participating in Opinion Outpost's surveys is take the following steps:
Click on the "Join" button
Sign in with your Facebook/Gmail account or create a new account by filling in the signup form
Agree to the platform's Privacy Policy and Terms & Conditions
Click "Next"
Select a security question and set your security answer
Click "Finish"
Fill in some additional information as prompted
Confirm your email address
Congrats, you can now start earning money from home by filling in surveys for Opinion Outpost.


1 • Some Positive Feedback
Over the years, Opinion Outpost has managed to gather a significant amount of positive feedback throughout the web.
For instance, Trustpilot has rated Opinion Outpost with 4.2 out of 5 stars based on over 2000 testimonials posted by the Opinion Outpost's current and/or former panelists.
Right below you can take a look at some positive Opinion Outpost testimonials that can be found on Trustpilot and SurveyPolice: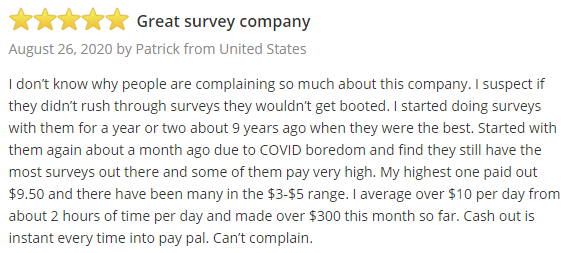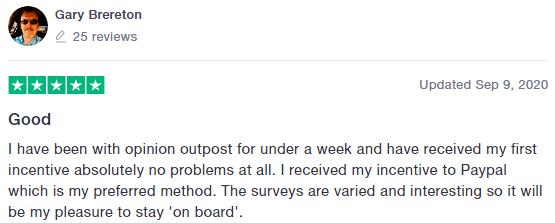 Opinion Outpost is definitely among the easiest to utilize survey panels I've come across until now.
Its minimal clutterless design makes it extremely easy to navigate, something that ensures that you won't get lost and/or overwhelmed while trying to utilize it, even if you are the least tech-savvy person on the face of this Earth.


3 • Convenient Cashout Options
As we've seen earlier, Opinion Outpost enables you to redeem the points you've earned by completing its surveys in a variety of convenient ways, such as
PayPal Cash
Gift Cards
Prepaid Cards
and Donations
While you may think that being offered an array of convenient redemption options is a given, there are still survey panels (e.g. ValuedOpinions) that won't allow you to redeem the money you've earned with them in any way besides gift cards.
Opinion Outpost processes and fulfills all of its redemptions lightning fast compared to many survey panels that might require up to 3-4 weeks to do so…
For instance, Opinion Outpost delivers all its prepaid cards instantly and all its gift cards in less than 24 hours via email.
PayPal Cash redemptions can take up to 3 business days to actually reach your account.
To give you a frame of reference, Opinions 4 Good pays its members only once per month.


1 • Opinion Outpost Complaints
As mentioned earlier, Opinion Outpost has received some positive feedback online…
However, at the same time, it has also received dozens of complaints, most of which have to do with sudden account terminations due to alleged violations of its Terms & Conditions (see images below).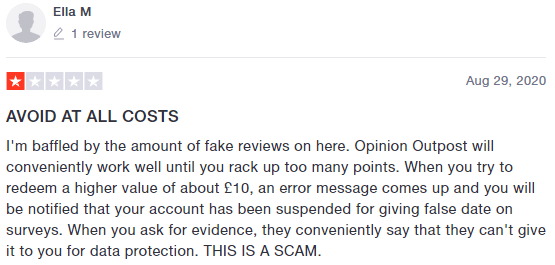 Now, I don't want to be playing the devil's advocate but I know for a fact that many people try to "game" any money-making opportunity in an attempt to increase and expedite their earnings, such as
Filling in 2 surveys simultaneously
Rushing through surveys
Creating multiple accounts
Using VPNs
Employing scripts/bots
& more
What I'm trying to point out here is that some of the people who have complained about having their accounts terminated by Opinion Outpost for no reason probably had it coming…
The majority of the rest of the complaints tend to revolve around
not receiving surveys invitations
getting error messages during point redemptions
and not receiving any assistance from the company's support team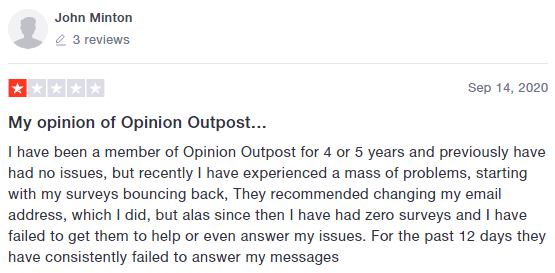 In all honesty, you won't find a single survey panel that's been operating for a while which hasn't received a bunch of very similar complaints over the years…
Having said that, if you're looking to make some extra cash online, I suggest that you join Opinion Outpost without paying that much attention to all the complaints it has received as the platform seems to still be paying the vast majority of its members normally.
Nonetheless, proceed with caution.
To minimize the chances of running into problems, make sure that you read and follow its Terms & Conditions to the letter.


2 • Surveys Longer Than Promised
Another pretty common complaint about Opinion Outpost is that its surveys take a lot longer to complete than the platform claims…


3 • Limited Geo-Availability
Opinion Outpost is only available to people who are located in the USA, Canada, and the UK.
If you're not located in one of those countries, then you won't be able to join Opinion Outpost so you might want to checkout OpinionWorld and/or Swagbucks, both of which are available to people from much more countries.
Lastly, please note that to be allowed to join Opinion Outpost, you need to be 18+ years old.
There's a rumor that's been circulating around the web claiming that the vast majority of Opinion Outpost's 5-star ratings on Trustpilot are fake, left either by Opinions Outpost's staff or random people paid by the platform.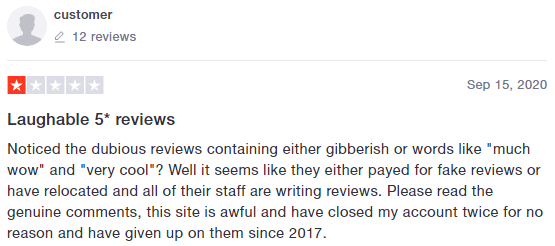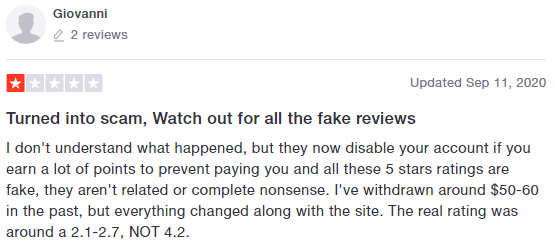 While most of Opinion Outpost's recent 5-star ratings on Trustpilot do indeed seem fabricated, there's really no way to actually prove that such a claim is true.


Opinion Outpost Review Summary



$30- $60 per month on average. Depends on your purchasing power.
Extremely simple to utilize even if you have never joined a survey panel before.
Completing surveys, testing upcoming products at home, and watching ads.
Complaints about account terminations, longer surveys, no support, etc. Proceed with caution.


Is Opinion Outpost a Scam or Suggested?
Opinion Outpost is definitely NOT a scam…
I know that many people might claim otherwise after having their account terminated but truthfully, Opinion Outpost is a 100% legit survey panel that's still paying normally the vast majority of its members.
Frankly, if you read and follow its Terms & Conditions to the letter, it's very unlikely that you'll come across any issues yourself.
Furthermore, Dynata LLC, the company that owns and runs Opinion Outpost, is one of the most well-established US-based market research companies, having dozens of offices all around the world and more than 3 million members spanning across all its survey panels.
What worries me the most regarding Opinion Outpost is the rumor that most of its 5-star ratings on Trustpilot are planted, because frankly, they indeed seem to be.
The reason that Opinion Outpost would do that is to boost its Trustpilot overall rating in an attempt to appear much more trustworthy in the eyes of potential members.
According to boast.io, the FTC has declared that the use of fake testimonials is illegal and actually punishable.
Nonetheless, everything just mentioned is just speculation as there's no proof whatsoever that Opinion Outpost has actually planted any of those 5-star testimonials.
For all we know, all of them are just spam which Trustpilot failed to filter and delete.
If you're interested in pocketing an extra $30 – $60 per month from home, then I suggest that you give Opinion Outpost a try and see for yourself what the platform has to offer.
If you'd like to maximize your monthly survey earnings, I strongly suggest that you take a look at some other legit survey panels and join as many of them as possible.
Have any comments or questions?
Please leave a comment right below or contact me at harry@dearboss-iquit.com
I'll be more than happy to help you out!
Best wishes,
Harry
dearboss-iquit.com