Over the last few years, the number of people who're falling in love with the idea of pocketing a few extra bucks or maybe even a full-time income from their laptop or mobile phone has skyrocketed…
Sadly, this rise in demand for money-making opportunities has shaped the perfect setting for scammers to pull their deceits and frauds on unsuspected victims that attempt to improve their financial situation.
As a matter of fact, right now, the make-money-online scams dramatically outnumber the actual legit opportunities…
Not only that but over the years, scammers have evolved and adapted their scamming techniques so efficiently that identifying a scam can be nearly impossible to the untrained eye of the average human being.
That's exactly why, in this article, I'm going to share with you 10 Tips that'll help you understand exactly How to Spot & Avoid Make-Money-Online Scams like a pro.
If you're currently looking to invest in a make-money-online opportunity or have already been scammed by one, you DEFINITELY need to read this.
Without further ado, let's get started.
What Are Make-Money-Online Scams?
Make-money-online scams are fraudulent schemes that employ lies and other deceptive practices to trick you into believing they're legit money-making opportunities that are worth the investment of your time, energy, and/or money.
The main purpose of such scams can be many-sided, like:
gathering and selling your personal info
credit card theft
capturing the login credentials to your emails, social media, and bank accounts
infecting your devices with viruses
getting you to spend money on upsells and sign up/membership fees
and even identity theft
The following 10 Tips will help you gain a pretty solid understanding of how to weed out the money-making opportunities that are after defrauding you from those that can legitimately take you closer to your financial goals from.
How to Spot & Avoid MMO Scams
1. ALWAYS Do Your Homework
Nowadays, identifying a money-making scam is harder than ever…
Over the years, scammers have become extremely proficient in disguising their scams to appear even more legit than the actual legit opportunities.
The #1 step to ensuring that you won't fall victim to a scam is to ALWAYS conduct extensive research before investing in any money-making opportunity, no matter how legit it might initially seem…
To make your research process easier, I strongly suggest that you bookmark this guide so that you'll have it handy for reference every time you come across a money-making opportunity that you'd like to investigate.
2. Shift Your Perspective
One thing the vast majority of those who tend to fall victims to make-money-online scams have in common is a desperate desire to generate money fast with the least possible effort.
If that's you, one of the best ways to shield yourself from schemes that are after defrauding you is by making a 180-degree shift in your perspective towards making money online…
To help you make that shift, I'll share with you a valuable lesson I learned throughout my journey of going from broke to earning a full-time income online.
Pocketing money fast with relatively little effort could be possible by participating in survey panels and GPT (Get Paid To) platforms, but such approaches have extremely low earning potential, ranging from $0.50 to $1.50 per hour at the very best.
On the contrary, building a sizeable income online requires devoting substantial amounts of time, effort, and/or money into creating something that would deliver value to other people, such as a
Product
Service
Business
Blog
eBook
Digital course
YouTube channel
etc
Unfortunately, there's NO WAY AROUND…
NOBODY is going to pay you $100 per day for doing things a monkey could do for free (e.g. filling in surveys, watching ads, installing apps, etc) or a 6-figure income for spending 5 minutes setting up a low-quality done-for-you system that you bought for $9.99.
END-OF-STORY!
The ultimate truth is that as long as you keep buying into shortcuts to effortless riches, blueprints that guarantee immense financial gains, magic bullets to instant success, and systems that promise multiple-figure incomes for minuscule work, you'll keep getting scammed until the sun burns out.
3. NEVER Hand Out Sensitive Information
As mentioned earlier, make-money-online scams are used as a means of:
gathering & selling personal information
stealing login credentials to emails, social media, and bank accounts
and committing credit card and identity theft
A couple of months ago, a friend of mine submitted his credit card details to sign up for a free VPN trial provided by a GPT platform called "MoneyGuru".
A few days later, his credit card started being charged out of nowhere for products and services he had never bought.
Eventually, MoneyGuru proved to be a scam, and as it seems, the scammer behind it was using my friend's credit card to make purchases online.
My friend lost around $500 he had to cancel his credit card to stop the random charges.
That being said, handing out sensitive personal information (credit card number, bank account info, phone number, email address, social security number, etc) should be avoided at ALL costs, unless you're absolutely sure that it's going to be handled professionally and carefully by a trustworthy entity.
Right below, I'll be covering some of the most common red flags that are concrete indicators that a money-making opportunity is probably attempting to scam you.
4. It Sounds Too Good to Be True
One of the most tattletale signs of a make-money-online scam is making unrealistic earning claims that sound way too good to be true.
For instance, if a money-making platform claims that it'll pay you $50 for filling in a survey or installing an application, or $500 per day for using your social media, it's definitely attempting to scam you.
The same thing applies to all those alleged "business" opportunities that claim to be the cure to generating a 6-figure income fast and effortlessly, "even if you have no technical skills or previous experience".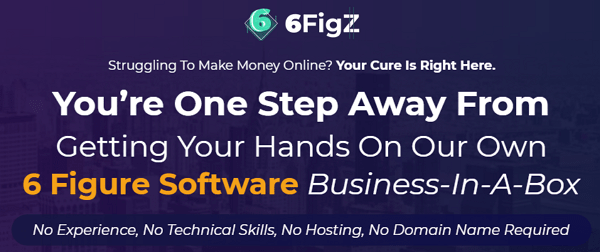 Ultimately, always keep in mind that whatever sounds way too good to be true, always is…
Having said that, try to keep your distance from programs that promise large sums of money in extremely small timeframes with little effort and no skills because it ain't gonna happen.
As mentioned earlier, building a sizeable income online can be made possible only through investing significant amounts of time, effort, and/or money in creating something that brings a lot of value to other people.
5. Too Much Negative Feedback
One of the fastest ways towards finding out if a money-making opportunity is a scam is by taking stock of the overall feedback it has received over the internet.
Start by heading over to Google and searching for the name of the opportunity you'd like to investigate + "Review" or "Scam" (without the plus sign and the quotes as you can see in the image below)…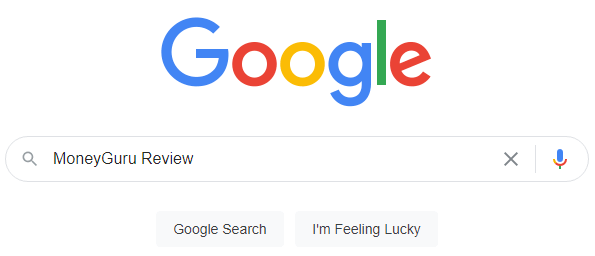 If the results returned by Google consist mostly of bad reviews, low ratings, and negative feedback about the "opportunity" in question, it's probably in your best interest to steer clear of it.
On the other hand, overly positive feedback surrounding an opportunity can be considered a red flag as well.
That's because lately, in an attempt to appear more credible and trustworthy, an increasing number of money-making scams invest a lot of time, effort, and money in manipulating their online reputation in a multitude of ways, such as:
Hiring freelance actors to record fake positive video testimonials

Photoshoping fake payment proofs and fake success stories
Promising generous amounts of cash to those who praise them on their social media profiles
Paying bloggers, reviewers, YouTubers, and Influencers for endorsements and sponsored posts
Launching fake review sites that promote them as legit opportunities
Paying people to write fake 5-star reviews about them on

well-established rating sites such as

 

BBB

,

Trustpilot

,

SurveyPolice

, and

SiteJabber
etc
Having said that, if you're not quite sure about whether the positive feedback of any given opportunity under examination is real or staged, I strongly suggest that contact me right here and I'll do my best to clear things up.
Lack of contact information is a dead giveaway that the money-making platform you're looking at is a scam.
Legit money-making opportunities ALWAYS offer you the option to contact a help desk or at least some kind of representative via one or more channels, such as:
email
telephone number
support ticket system
Skype
etc
However, in an attempt to maximize their perceived legitimacy, many make-money-online scams provide contact information that upon closer investigation is actually fake.
Having said that, right below I'm going to lay down the step-by-step process of determining whether the contact info provided by any given opportunity is valid or not.
1 – Email Address:
The process of confirming the validity of an email address consists of 3 simple steps:
Head over to email-checker.net.
Fill in the email address in question and hit the "Check" button.
If the message returned by email-checker.net is "BAD" or "UNKNOWN" or anything besides "VALID", then the email address is fake
2 – Phone Number:
To figure out whether the phone number of the opportunity you're examining is fake, just give it a few calls during regular working hours.
If the line keeps disconnecting, or you keep getting automated machine messages, or no one picks up, then it's almost certainly fake.
Another way of uncovering a fake phone number is by Googling it…
If the same phone number seems to appear on several other random and unrelated websites or one of those fake phone number sites like fakenumber.org then it's definitely fake.

3 – Skype ID:
Validating a Skype ID is fairly simple…
Just copy and paste it into Skype's search and if it doesn't seem to correspond to any Skype contact, it's definitely fake.
However, please note that nowadays, many scammers set up real Skype IDs just to avoid raising suspicions.
If you come across a scheme that looks fishy but has a valid Skype ID, try to establish communication with it by sending a few queries…
If nobody gets back to you within a week that's probably an indication that the Skype ID isn't being operated by anyone and that the scheme at issue is actually a scam.
The same process can be utilized towards validating a Telegram ID.
4 – Physical Address:
Another deceptive practice leveraged by some make-money-online scams towards maximizing their credibility is claiming to be located at a specific physical address that is either fake or belonging to another company.
The following process will help you confirm or dismiss the legitimacy of a money-making opportunity's physical address.
First, head over to Google Maps and search for the physical address in question.
If the address doesn't exist at all, whoever claimed to be located there is definitely after scamming you.
If the address is valid, click on "Photos" or the "360° Street View".
Does the name of the opportunity you're investigating (or the company that owns it) appear anywhere at that address?
If not, you're looking at a scam.
If the address is occupied by a large office building, the only way to confirm whether the opportunity is actually housed there is to physically visit the building yourself.
A second way of exposing a fake physical address is by Googling it…
If the same address appears to be used by a bunch of different websites then it's most likely fake.
Another red flag signifying that you've stumbled upon a make-money-online scam is that there's not a single piece of info about who owns and runs it.
That's not such a big surprise.
Who in their right mind would want to be tied to a scam and have not only their reputation ruined but also the authorities on their tail?
Apparently, no one…
However, in an endeavor to appear more trustworthy in the eyes of potential victims, many make-money-online scams tend to create fake owner personas by combining made-up names with stock headshot pictures.
The first step to determining if the person who is presented as the owner of an opportunity is fabricated is locating his social media profiles (Facebook, Twitter, Instagram, Linked In, etc).
If you come across one or more profiles that seem unprofessional, abandoned, inactive, and with very few friends/followers, or no profiles whatsoever, chances are that he's fake.
Now, if the owner's name is accompanied by a picture that supposedly depicts him, just follow the 5 steps right below to find out if said picture is real or stock:
Download the owner's picture to your computer
Head over to Google's image search
Click on the little camera icon on the right of the search bar
Choose "Upload an Image"
Upload the picture of the owner
If that same picture seems to appear on a bunch of other irrelevant websites, it's definitely a stock image, the owner is fictitious, and the opportunity he's allegedly launched should be categorized as a scam.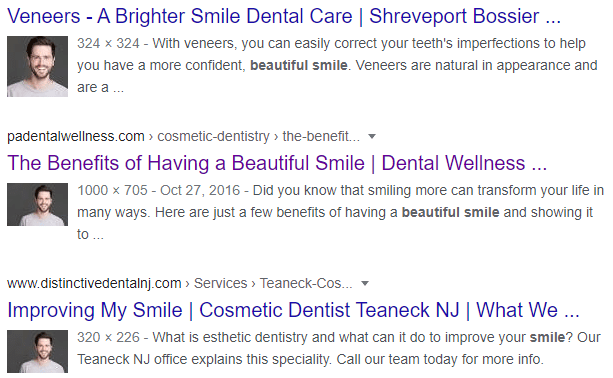 Being a member of a community of like-minded individuals while on your journey to making money online can dramatically increase your chances of success!
That's exactly why 99.9% of all legit make-money-online opportunities (e.g. The Affiliate Lab, Wealthy Affiliate, and Commission Hero) offer access to some kind of community (usually a private Facebook group or an online forum), that can be leveraged towards
interacting with other members
getting answers to your most burning questions
receiving feedback & support
etc
On the contrary, scams never come with any kind of community access as scammers certainly don't want their victims talking to one another…
Having said that, MMO schemes that offer access to inactive, deserted, or no community whatsoever are either outright scams or of terrible quality that should be avoided at all costs.
9. It's Obscure, Salesy, & Confusing
Another warning sign that you've bumped into a make-money-online scam is that its sales page lets you in on very little and mostly obscure details about its main features and how they can be leveraged towards earning money online.
Scammers build their sales pages in such a way as to deliberately confuse and throw you off by making vague statements that consist of random fluff, salesy language, and outlandish earning claims.
For example, here's a snippet from the sales page of a legit make-money-online platform called "The Affiliate Lab":
Everything is covered, from setting up your hosting to getting your domain name. By the end, you will have a rock-solid SEO foundation even if you've never made a website in your life. Inside:

Step by step to your first website
How to setup WordPress
Where to get your domain name
Selecting the optimal host for your site
Easily setup your analytics
& much more
Simple, sweet, clear, and to the point…
Now, right below you can take a look at some statements made on the sales pages of some make-money-online scams.
– The secret 6-figure method no one knows about
– Earn $500 by sending hot leads through a secret traffic discovery system
– The ATM system that deposits money to your bank account on autopilot
– The hidden cash loophole that no one else talks about
– State of the art push-button glitch to $100/day
– Secret copy and paste income trick that'll siphon you thousands

Confusing, obscure, vague, and absolutely unrealistic…
Having said that, make sure to steer clear of any MMO opportunity that doesn't offer a crystal clear explanation about its exact features, contents, and workings BEFORE requesting your payment.
A TLD (Top-Level Domain) is the segment of a website's address that is located after its last dot.
For instance, the TLD of google.com is ".com".
TLDs that seem to be way out of the ordinary, such as ".xyz", ".club", ".website", ".online", ".co", etc are quite common among make-money-online scams as they cost 10-20 times less than normal TLDs like ".com", ".net", and ".eu".
Make-money-online scams are a burden on society…
However, the reason they're currently flourishing is that people keep falling for them.
If they lacked the audience, they'd eclipse for sure.
That being said, make sure to share this guide with everyone you know.
This way, we might eventually manage to cut make-money-online scams at their roots by depriving them of their audience.
Have you been scammed by a make-money-online scam?
How many times have you fallen for one?
What was the scam's name?
Please leave a comment right below and let us know all about your experience.
Best wishes and stay safe,
Harry, 
dearboss-iquit.com