It was a few days ago…
Someone you know, maybe a family member or an old friend, opened a conversation about Immunotec. 
They told you how Immunotec's products are revolutionary and unique and can heal people from a variety of diseases from Parkinson and diabetes and yes, even cancer because they contain Gluthatione which apparently is the most important antioxidant produced by our body that nobody else is talking about.
In addition to all that, they told you that Immunotec offers an amazing business opportunity whereas you can build a full-time income by selling the company's immensely valuable products yourself as well as by building a team that will do the same.
This way you'll get to make tons of money while helping other people improve their health and lives forever (or for as long as they keep using Immunotec's products).
If your conversation about Immunotec was eerily similar to everything I just mentioned, then you NEED to keep reading because chances are that this person's intentions weren't to help neither you nor other people but instead to recruit you into the company and ultimately make money off of you!
Worry not though because, in this review, I am going to cover every single aspect of Immunotec, such as
What is Immunotec about?
Is Immunotec a scam? A pyramid scheme maybe? Or a legit MLM company?
How to join Immunotec as a Consultant?
How much does it cost to join Immunotec?
Pros and cons of joining Immunotec
Immunotec 's compensation plan
Can you really make money with Immunotec, and if yes, how much?
and much more
In addition, I am going to let you know about a couple of alternative money-making opportunities.
This way, you'll have every piece of information you might possibly need to make an informed decision about whether Immunotec is worth your time and attention or if you'd better invest in a more legit and promising program.
Let's get cracking!
Company Name: Immunotec Inc.
Owners: Mauricio Domenzain (CEO) + many more shareholders
Price to join:
$45 for Consultant Welcome Kit (one-time payment)
Official Website: immunotec.com
Suggested? So and so…
Free Replicated Website
Affordable to Join
Money-Back Guarantee
Established Company
MLM Business Model
Complicated Compensation Plan
Very Low Income Potential
Expensive Products
Too Much Hype
Before I move on to the actual Immunotec MLM review, I want to reveal to you some statistics about the MLM business model that will probably SHOCK you to your very core.
Increase your chances of reaching success in multi-level marketing by following a dedicated MLM course.
7+ Shocking MLM Statistics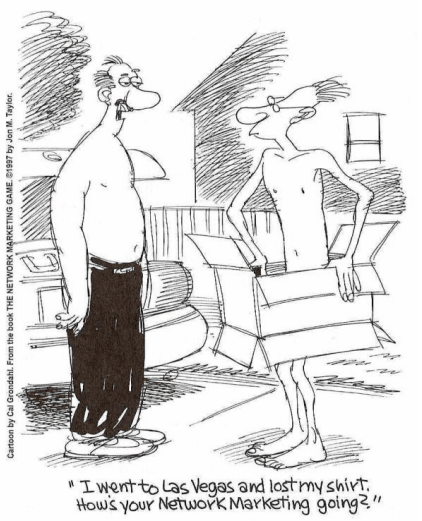 1 • According to FTC research, 99% of recruited MLM sellers lose money in an MLM venture.
2 • The same FTC report explains that 39% of all legitimate normal small businesses are profitable.
This means that you have 38% more chances to earn a profit by running your own small business than by joining an MLM.
Other studies have shown that the profit rate of online businesses is 10% – 20%.
Still, way higher than the profit rate of MLMs while being a lot cheaper and simpler to get started with and maintain.
3 • According to another study released by AARP Foundation, 47% of MLM participants lose money and 27% make no money whatsoever.
Among the 26% who actually earn a profit, 53% of them earn less than $5000 a year.
4 • 39% of MLM participants quit because pitching crappy products and services to friends and family jeopardized their relationships.
5 • At least 50% of MLM reps quit within 1 year after joining an MLM and 95% quit within 10 years.
6 • 75% of those who have joined and left an MLM state that they would never join another MLM in their life.
7 • A 2018 poll of 1049 MLM reps across various companies found that most of them make less than 70 cents an hour.
Nearly 20% of them never made a sale, and nearly 60% of them had earned less than $500 in sales over the past five years.
Furthermore, nearly 32% of them acquired credit card debt to finance their MLM involvement.
If you want to defy all the odds and join an MLM company, then, by all means…
After all, you never know… You might be among those very few people who manage to climb up the ladder and end up earning big bucks with the MLM business model.
OR, you could start your own online business just like I did and
Have much more chances of actually profiting
Have a much higher income potential
Create something that you'll own and have 100% control over
Build a long-term sustainable income
Not have to make your living by becoming a sleazy salesperson
Become location & time-independent
So, now that you know, let's move to the actual Immunotec MLM review.
Immunotec is an MLM company that manufactures and distributes health, wellness, and personal care supplements, products, and accessories.
The company's story goes back in 1978 when Dr. Gustavo Bounous along with Dr. Patricia Kongshavn initiated a research program in search of an elemental dietary protein source that would optimize the immune system and reduce people's stay in the hospital.
3 years later, in 1981, they discovered that a specific undenatured whey protein concentrate had a very positive effect on the immune system by helping to sustain optimal levels of glutathione which is actually considered one of the most powerful antioxidants.
The active ingredients present in this whey protein mixture led to the production of a bioactive protein that was given the name Immunocal (Immunotec's flagship product) in 1993.
In 1988, Dr. Gustavo Bounous founded Immunotec Research Corp. along with Dieter Beer.
In 1996, Immunotec Research Corp. becomes Immunotec Research Ltd. with Chuck Roberts and John Molson as founding shareholders and later this year Immunocal is launched for the first time ever in Canada.
Eventually, the company started distributing a vaster variety of products such as Omega-3, probiotics, multivitamins, skincare, and even nootropics.
Immunotec's products are currently being distributed in the following countries:
North America: Canada, United States
Latin America: Mexico, Dominican Republic, Guatemala, Colombia, Peru
Europe: United Kingdom, Ireland, Spain
Immunotec's leadership seems to have changed a few times over the years but the current CEO of the company is Mauricio Domenzain.
The company is also a member of the Direct Selling Association which means that they are committed to ethical business practices and consumer protection.
The company's vision is for Immunocal to become the #1 nutritional choice worldwide.
Its mission is to provide high-quality, scientifically-based nutrition and wellness products that enhance the quality of life and performance while empowering people to share its exceptional network marketing opportunity with everyone in order to ensure continued growth and prosperity for its Consultants, Employees, and Stakeholders.
You can find a lot more about Immunotec, its mission, products, compensation plan, policies, etc on the company's official website.
Immunotec's Products & Prices
As mentioned earlier, the company's flagship product is Immunocal.
Immunocal is a whey protein isolate derived from cow's milk (300 liters of raw milk product 2.2 lbs od Immunocal) which also contains BCAA's, leucine, isoleucine, and valine.
Low levels of BCAA's may lead to increased fatigue especially after working out.
The main function of Immunocal is to increase your body's Glutathione production which is considered a powerful antioxidant as well as a critical factor towards developing a strong immune response.
According to Immunotec, some of the main benefits of Immunocal are:
Maintenance of a strong immune system
Very high Biological Value
Increase muscle strength and performance
Build and repair body tissues and build antibodies
Source of essential amino acids
Assists in the building of lean muscle
Immunocal costs $106.50 per 300g (30 pouches of 10g each).
The second flagship product of Immunotec is Immunocal Platinum which is actually the evolution of Immunocal with two additional components CMP (regulate inflammation) and RMF (lower acidity levels in the body).
Immunocal Platinum costs $151.75 per 375g (30 pouches of 12.5g each).
The rest of the products that Immunotec manufactures and distributes and their respective prices are as follows:
On the Go Shake: $49.95
Calcium-D From Milf: $19
Cogniva with Syna PS50: $61.50
Contralenta: $43
Daily Essentials Pack: $82
Immunocal Booster: $77.50
K-21: $38.5
Magistral: $39
Multi+Resveratrol: $35.75
Omega Gen V: $36.75
Probio 3: $35.5
Seren T200: $28.5
Xtra Sharp: $33.50 – $40.75
Immunocal Derma: $45
Toothpaste with Synerg4: $11.75
+ several accessories 
You can find more info about Immunotec's products and their respective prices on the company's official website or product catalog.
Immunotec Consultant
Compensation Plan
The majority of MLM companies have so overly complicated compensation plans that it feels like you need to have a rocket scientist doctorate to understand just their first paragraph.
Immunotec's compensation plan is not as complicated as the comp plans of the majority of MLM companies but still, it's no piece of cake to really grasp, especially for beginners.
That's why I'll try my best to get you up to speed.
Immunotec compensates its Consultants in the 7 following ways:
Customer Retail Profit
Customer AutoShip Profit
Customer Volume Bonus
Business Builder Bonus
Residual Commissions
Moving Up and Accelerated Bonuses
Sponsor Moving Up and Accelerated Bonuses
1 • Customer Retail Profit
Pocket the difference between the wholesale and retail price of the Immunotec products you sell to retail customers either person-to-person or through your replicated website.
2 • Customer AutoShip Profit
Customers on AutoShip receive discounts on their orders.
This Customer AutoShip Profit pays you commissions on the monthly orders of your personally enrolled AutoShip customers.
Commissions are calculated as the difference between your customer's discounted AutoShip price and your Consultant price.
3 • Customer Volume Bonus
The Customer Volume Bonus rewards you based on the amount of Customer Sales Volume (CSV) you accumulate in a calendar month.
CSV is the total sales volume purchased directly from Immunotec by your personally enrolled (1st level) customers.
The higher the CSV you accumulate, the more money you'll earn. 
(1000CSV to 1999CSV) & 2+ 1st level customers = 5% CV 
(2000CSV to 2999CSV) & 4+ 1st level customers = 510 CV 
(3000+ CSV) & 6+ 1st level customers = 20% CV 
4 • Business Builder Bonus
The Business Builder Bonus rewards you for helping your personally enrolled Consultants sell products to their customers.
The amount of this bonus depends on the number of Business Builder Credits you accumulate in a calendar month.
When a Consultant you personally recruited generates CV through product sales during the same month that they enrolled, you earn 1 Credit.
The Business Builder Bonus is paid as a percentage of Commissionable Volume (CV) associated with the products sold.
1 Credit = 5% CV
2 Credits = 10% CV
3+ Credits = 20% CV
For instance, if 2 Consultants you personally enrolled generate 500CV each through product sales during the same month that they enrolled, you'll earn 2 Credits.
Your Buisness Builder Bonus is going to be calculated as follows:
500CV * 2 Credits * 10% = $100
Earn commissions based on the retail sales that the Consultants in your downline make.
Those commissions are paid through a uni-level structure up to 8 levels of Consultants deep depending on your rank.
1st Level = Your personally recruited Consultants
2nd Level = The recruits of your 1st Level Consultants
3rd Level = The recruits of your 2nd Level Consultants
and so on
The higher your rank, the more levels you can earn commissions through…
For instance, an Associate earns
5% of the CV of every product sold by the Consultants on their 1st Level
while a Silver earns
5% of the CV of every product sold by the Consultants on their 1st Level
10% of the CV of every product sold by the Consultants on their 2nd Level
5% of the CV of every product sold by the Consultants on their 3rd Level
5% of the CV of every product sold by the Consultants on their 4th Level
6 • Moving Up and Accelerated Bonuses
The Moving Up Bonus is paid when you advance to certain ranks and maintain that new rank for at least 2 months in total.
Silver = $200
Gold = $500
Diamond = $2500
Executive Diamond = $5000
Platinum = $10.000
If you reach those ranks within a specific timeframe, you'll earn the Accelerated Moving Up Bonus that pays you across several months for as long as you maintain the rank.
Reach Silver during your first 2 months and earn $200 per month for 2 months
Reach Gold during your first 4 months and earn $500 per month for 2 months
Reach Diamond during your first 8 months and earn $2500 for your first month and $1250 per month for 2 more months
Reach Executive Diamond during your first 12 months and earn $5000 per month for 4 months
Reach Platinum during your first 24 months and earn $20.000 per month for 5 months
7 • Sponsor Moving Up and Accelerated Bonuses
The Sponsor Moving Up Bonus is paid when a Moving Up Bonus is earned by Consultants in your downline that reached the rank of Gold or higher and maintained it for at least 2 months in total.
Gold = $250
Diamond = $1000
Executive Diamond = $2500
Platinum = $10.000
In order to earn that Sponsor Moving Up Bonus your current rank must be equal or higher than the rank of those Consultants.
For instance, when a Consultant in your downline reaches the Diamond rank and earns the Moving Up Bonus you'll earn $1000 only if you are a Diamond or higher yourself or else the bonus will move up to the first upline sponsor that ranks as Diamond or higher.
 The Accelerated Sponsor Moving Up Bonus is paid when a Consultant in your downline reaches a new rank within a specific timeframe and pays out across several months for as long as the Consultant maintains that rank.
Reach Gold during their first 4 months = 1st upline Gold or higher earns $250 per month on month 2, and 3
Reach Diamond during their first 8 months = 1st upline Diamond or higher earns $1000 per month on months 2, 3, and 4
Reach Executive Diamond during their first 12 months = 1st upline Executive Diamond or higher earns $2500 on month 2 and $1666 per month on months 3, 4, and 5
Reach Platinum during their first 24 months = 1st upline Platinum earns $10.000 on month 2 and $6250 per month on months 3, 4, 5, and 6
Please note that Immunotec's compensation plan might undergo changes from time to time so by the time you read this review, some of the info, the commission rates, the rank qualifications, etc that are displayed in the PDF file I shared with you right above might not be that accurate.
If you still have questions about Immunotec's compensation plan, you can contact the company's support team right here.
Or you could email me at harry@dearboss-iquit.com and I will do my best to help you out.
Immunotec's Consultants
Ranks, Qualifications,
& Uni-Level Commissions
How to Join Immunotec as a Consultant?
In order to join Immunotec as a Consultant, you have to head over to the company's official website and click the "Join Immunotec" button that is located on the left side of the footer of the website.
Then, scroll down a bit and click on the "Join as a Consultant" button.
If you have a sponsor click on the "I've been referred" button and if not, click on the "I'm not referred".
After that, you'll be prompted to purchase one of the company's Starter Packs as well as additional products but this step is optional so you can proceed without doing so.
The only thing you'll have to purchase to become an Immunotec Consultant is a Welcome Kit.
Then, you'll be prompted to order to set up an auto-ship monthly order. This step is also optional so you can check the "I do not want to set up an AutoShip today" and proceed normally.
Fill in the application with the requested personal and payment information, choose your replicated website's name, agree to the terms and conditions, hit the "Submit" button, and you are ready to go!
How Much Does It Cost to Join Immunotec as a Consultant?
As mentioned right above, the only mandatory fee to become a Consultant for Immunotec is the one-time $45 Welcome Kit fee.
Paying for this Welcome Kit grants you access to the following:
Up to 30% product discounts
Replicated website
Marketing materials (flyers, applications, catalogs, etc)
Back office
Training guide
and more
During your signup, you'll also be encouraged to purchase one of the discounted optional Starter Packs below:
Health BBB Pack – $265
Health Booster BBB Pack – $530
Silver Jump Start Pack – $1130
Each one of those packs contains a variety of products that you can personally use, resell, or give away as samples to potential customers.
In addition, you'll be prompted to set up and auto-ship but you don't really have to if you don't want to.
Lastly, be aware that in order to qualify for the uni-level commissions during any given month, you'll have to maintain up to 600 PV depending on your rank.
PV = the sum of the sales volume generated from your own personally purchased products.
Is Immunotec Pyramid Scheme?
Most of the time it's very hard to distinguish between a legit MLM company and a pyramid scheme.
The video below will help you understand how to spot and avoid pyramid schemes in general.
The main difference between an MLM and a pyramid scheme is that MLMs give you the opportunity to earn commissions by selling actual products or services to retail customers while with a pyramid scheme the only way to earn money is by recruiting other people into the scheme.
Not all MLMs are legitimate. If the money you make through an MLM is based on your sales to the public, it may be a legitimate one. If the money you make is based on the number of people you recruit and your sales to them, it's not legit. It's a pyramid scheme. Pyramid schemes are illegal, and the vast majority of their participants lose money. – Federal Trade Commission
Since Immunotec offers you the option to earn commissions by selling its products in retail, the company is not a pyramid scheme.
What is kind of alarming is the fact that each Consultant has to personally purchase up to 600PV worth of products themselves per month in order to qualify for earning residual commissions.
However, there's no indication whatsoever that those personal purchases of Consultants are being used to pay off their sponsors or other Consultants in their upline…
Free Replicated Website
Affordable to Join
Money-Back Guarantee
Established Company
1 • Free Replicated Website
Once you join Immunotec as a Consultant, the company provides you with a free replicated website.
When people purchase Immunotec's products or sign up for Immunotec's AutoShip program through your replicated website, a percentage of the total amount of money those people pay land right into your pocket.
In addition, when someone signs up as a Consultant through your replicated website you automatically become their sponsor, and they become part of your downline.
If marketed the right way, this replicated e-shop could help you maximize your retail customers and recruits and thus your income.
If your business is not on the internet, then your business will be out of business – Bill Gates
Besides all those optional Starter Packs and auto-ship orders you'll be prompted to purchase during your signup, all you really have to purchase to become an Immunotec Consultant is the Welcome Kit that costs a one-time payment of $45.
This is pretty affordable compared to other MLM companies that require hundreds and maybe even thousands of dollars of initial investment to join them as their independent distributor.
Immunotec offers a one hundred percent (100%) 30-day money-back guarantee to its retail and AutoShip customers (shipping and handling charges will have to be covered by the customer).
Research shows that money-back guarantees increase customers' feelings of satisfaction with their purchases, making them more likely to make another purchase from the same seller.
You could leverage this money-back guarantee the company offers as a selling point to increase your sales.
As an Immunotec Consultant, you can also receive a refund for products you purchased but the process is a little more complicated.
You can take a look at Immunotec's Return & Refund Policy right here.
Immunotec has been in business for more than 20 years now, which is exceptional considering that most MLM companies burn to the ground before they even hit the 5-year mark.
This is a good sign that Immunotec probably
Is reputable
Has an established customer base
Distributes high-quality products
Provides good training to its Consultants
Is in the hands of a good leadership
The downside of Immunotec being so established is that its market will probably already be way too saturated so you might have great trouble breaking into it, finding people to buy its products as well as finding people to recruit.
MLM Business Model
Complicated Compensation Plan
Very Low Income Potential
Expensive Products
Too Much Hype
As mentioned earlier, I am not at all fond of the MLM business model in general for many reasons…
First of all, the percentage of MLM participants who never actually make a profit is awfully high (74% – 99%).
In addition, the majority of those who do manage to make a profit, don't earn more than $5000 per year.
Secondly, I hate selling…
And thirdly, I've heard so many stories of people losing all their friends, family, and money due to the pushy and sleazy practices they were being taught by their "mentors" that I have become repulsed by the MLM business model in general.
Being involved in an MLM is just not worth the trouble in my mind.
Especially when there exist other much more legit ways of earning a lot more money without having to go through all that struggle of becoming a sleazy salesperson and jeopardizing your relationships with those around you because you can't stop perceiving them as walking bags of cash.
2 • Complicated Compensation Plan
Credits, uni-level structures, volumes, various percentages and commissions, levels, legs, accelerated bonuses, dozens of different ranks and qualifications, blah, blah, blah…
Despite the fact that Immunotec's compensation plan isn't nearly as complicated as the comp plans of the majority of other MLM companies, a person who is relatively new to the MLM business model will probably have trouble understanding how it really works.
Truth is that most MLMs make their compensation plans so complicated on purpose…
It's called "Complexity Bias" and it's the tendency of people to trust complex concepts more than simple ones.
Marketers use complexity bias all the time to boost the sales of a product/service by incorporating confusing language or insignificant details into its packaging or sales copy.
MLM companies do the exact same thing with their compensation plans to get more people to join them because people truly think that the most complicated compensation plan will probably be the most profitable one.
You can read more about complexity bias right here.
3 • Very Low Income Potential
According to Immunotec's Income Disclosure Statement, during 2016, 61% of its consultants made no money whatsoever.
However, this is just sugarcoating the pill right there…
It's not just that this 61% of people made no money, but they really lost money because in order to join Immunotec you have to purchase a $45 Welcome Kit.
11% of the 39% who actually made money, made no more than $25 per month.
And that's not even profit but rather gross revenue!
ONLY 0.81% of Innumotec's Consultants made more than $2500 per month during 2016.
With such a low income potential, I'd really rather throw the $45 that I'd invest in Immunotec's Welcome Kit in the fire and at least save my time…
Most of the time, products that MLM companies distribute are extremely overpriced and unfortunately, Immunotec's products are no exception.
I'm sorry but $106.5 for a box of Immunocal that contains 30 pouches of 10g of whey protein isolate each is extremely overpriced especially if you consider that 5lbs. of whey protein isolate on bodybuilding.com cost less than half of Immunocal's retail price.
Now, there will be people who will claim that Immunocal contains higher-quality whey protein than the supplements you'll find on regular stores contain and that's why it's more expensive.
However, there's really not the slightest indication that the protein Immunocal contains is better or higher-quality than the protein of a normal $40 whey protein supplement.
On the contrary, Immunocal is not even FDA approved whereas all the supplements sold by regular retail supplement stores are!
And Immunocal's high price is just the tip of the iceberg…
The On the Go Shake, which is pretty much a regular supplement, costs $49.95 per 360g.
Even a toothpaste Immunotec distributes is extremely pricey at $11.75 per 75ml tube.
Who will buy all this stuff for such high prices?
I know I wouldn't…
A thing that I don't like at all about Immunotec is that it has created way too much hype around its products, especially Immunocal which frankly is just a regular whey protein isolate powder…
There are a few claims on Immunotec's websites that could be considered indirectly unrealistic and misleading.
For instance, somewhere on Immunotec's website, there's a claim that people infected with HIV have abnormally low cysteine and glutathione levels… Despite the fact that this claim is 100% accurate, it's clearly only mentioned because according to Immunotec, Immunocal naturally raises ​a person's glutathione ​production.
Now, Immunotec doesn't claim in any way that Immunocal can heal HIV but you can see how easy it is for someone to connect the dots the wrong way and assume so based on Immunotec's claims.
Nevertheless, Immunotec seems to be keeping a very neutral stance towards the products it distributes and their positive effects.
However, what happens on Immunotec's Facebook page is a whole other story…
Hundreds of people who have left reviews about Immunotec on the company's official Facebook page are making outrageously unrealistic claims (probably in an attempt to recruit people because they are Consultants).
For instance, one person claims that glutathione can fight many types of cancers, HIV, arthritis, neurological diseases including Parkinson, diabetic neuropathy, macular degeneration, diabetes, etc.
When another person pointed out that Immunotec's products are expensive, someone replies back: "Doctor visits. THAT'S WHAT IS EXPENSIVE", implying that if you take Immunotec's products, your health will improve so much that you won't have to visit doctors anymore…
Other people mention that Immunocal is the best invention ever and that the company is the best of the best in everything.
Another lady claims the following: "Love diabetes control, no allergies or flu, panic attacks gone, sciatic nerve pain relief, and more love this product…"
I visited her FB profile, she was a Consultant…
Now, I know that Immunotec can't control the unrealistic claims that random people make about its products but it SHOULD contain its Consultants especially those who give fake healing promises to people with serious diseases.
Immunotec MLM Review Summary
Way too low income potential. 61% of Immunotec Consultants made no money and 11% made up to $25 per month during 2016.
Free replicated website, personalized dashboard, marketing and training materials.
A one-time payment of $45 to join. 180PV – 600PV worth of products per month to keep yourself qualified for residual commissions.
Immunotec is NOT a pyramid scheme in any way.
If you are already using Immunotec's products and you are really satisfied with them, joining Immunotec as a Consultant might be a good opportunity for you to get some decent discounts on products you would purchase anyway as well as maybe make some extra money by selling some of those products to your friends.
However, don't get your hopes up and expect that you are going to build a full-time income as an Immunotec Consultant because the income potential the company offers is way too low.
A thing that I actually like a lot about Immunotec is that its compensation plan maintains a very healthy balance between retail sales and recruiting other Consultants. Yes, in order to maximize your revenue you'll definitely have to recruit other people but all of the team bonuses that you are going to be earning are calculated based on the retail sales of your downline and not based on personal purchases of other Consultants.
However, the health and wellness market is extremely saturated with thousands of similar very affordable products and supplements that Immunotec's expensive products will probably be very hard to sell.
The overly unrealistic claims that many Consultants make about Immunotec's products are also a huge turnoff for me.
Lastly, I am not at all fond of the MLM business model in general.
The success rate and profitability of MLM reps are awfully low
MLM companies are extremely volatile and unstable
You need to invest a ton of money, time, and energy until you manage to make a profit (if you ever actually make a profit)
Most MLM companies focus on recruiting people instead of selling valuable and beneficial products or services in retail
Plus, in order to make money with the MLM business model, you'll probably have to turn into a sleazy salesperson and I really hate selling.
And I really hate being sold to.