In a nutshell, 5K Formula System is a done-for-you, fully automated, affiliate marketing sales funnel.
This funnel is comprised of a DFY lead-capturing squeeze page, a bunch of sales and thank-you pages, and a sequence of follow up emails and is basically self-promoting, meaning that the entire funnel promotes the 5K Formula System itself.
The system also contains several training modules and resources towards driving targeted traffic to your funnel.
I know that all this sounds very enticing but truth be told 5K Formula System is not what I would go for and you are about to find out why in this review.
Before moving on to the actual 5K Formula System review I want to let you know that if you are in need of a very high-quality, integral MMO (Make Money Online) platform which is proven to have helped dozens and dozens of people earn their living online, do yourself a favor, ditch this review, and go ahead and check out Wealthy Affiliate instead.
You'll thank me later!
5K Formula System Overview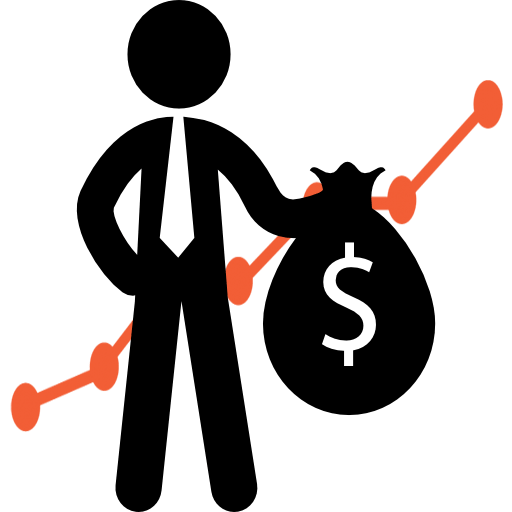 Low income potential… Maybe an extra couple hundred dollars per month.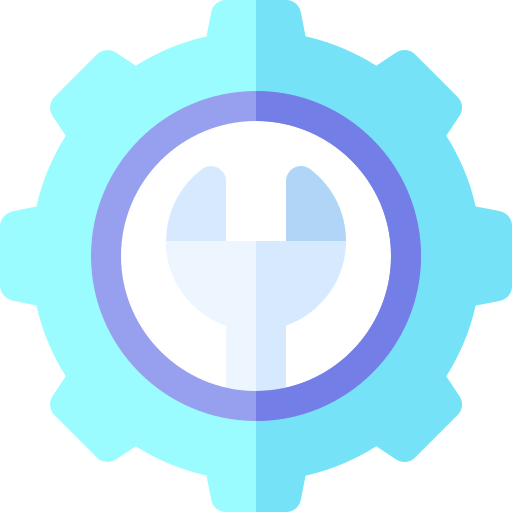 DFY squeeze page, automated sales funnel, 60 premade emails, traffic training.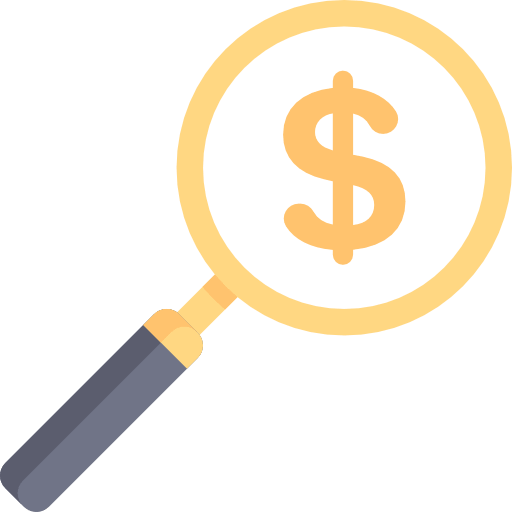 Not that pricey but not so high-quality either…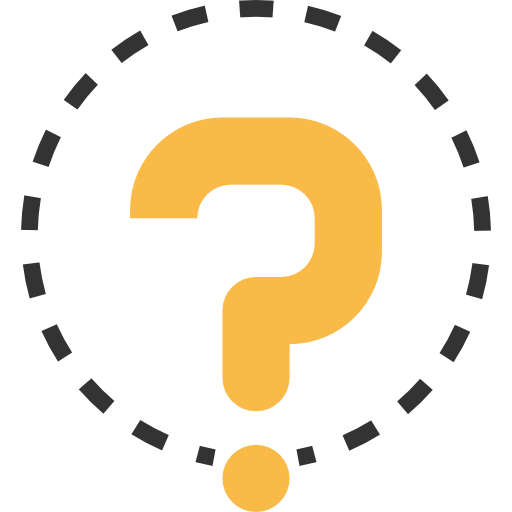 Support through email (they never respond).

No 5K Formula System success stories. Only a couple of testimonials.
Affordable frontend
Money-back guarantee
Easy to setup
No domain name and hosting expenses
Very poor training
The funnel only promotes itself
Employs fear to lure you in
Fake scarcity
No member's community
No control over your business
Tons of additional costs
No success stories
Email support doesn't respond
Not Really…
If you are after a system which is PROVEN to have helped DOZENS of people create a FULL-TIME income online, I suggest that you check out Wealthy Affiliate and Project 24 at once!
If you had your heart set to 5K Formula System, I suggest checking out Covert Commissions instead as it's a similar but higher-quality DFY sales funnel program.
What is 5K Formula System About?
5K Formula System is a cloud-based MMO platform, created by successful marketer Matthew Neer which helps you earn commissions by promoting 5K Formula System itself.
This takes place by sending people to an email-capturing squeeze page which leads them to a fully-automated sales funnel which is in turn comprised of a series of follow-up emails, sales pages, and thank-you pages, all redirecting those who entered the funnel to the main sales page of 5K Formula System.
Each time someone who entered your funnel through your squeeze page ends up purchasing 5K Formula System, you earn a commission.
Let me explain how the 5K Formula System works in more detail.
How Does 5K Formula System Work?
Earning money with 5K Formula System takes place in 3 simple steps…
Signup for GetResponse and ClickBank
Connect your GetResponse account and ClickBank unique affiliate link with your squeeze page
Send traffic to your squeeze page
Once you complete the first 2 steps the 5K Formula System becomes hands-off and your only job from that point will be to keep sending targeted traffic to your squeeze page.
When someone lands on your squeeze page, they will be asked to fill in their name and email in order to find out how to start making thousands per month or something of a similar nature (see image below).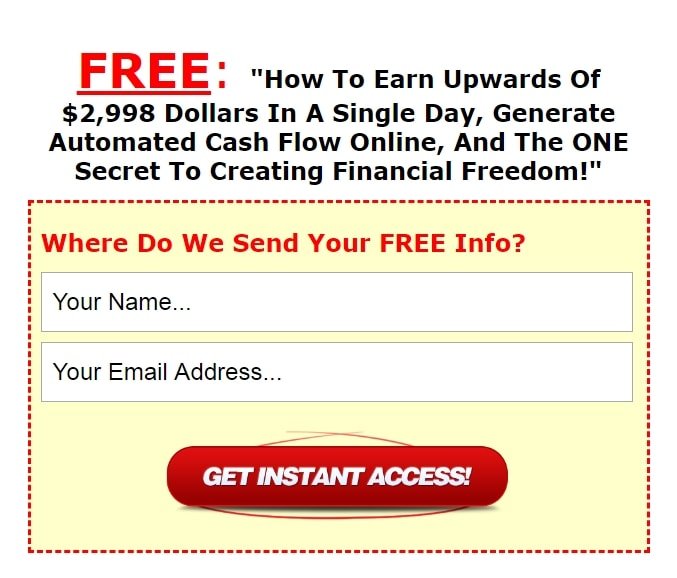 After submitting their info and clicking the "Get Instant Access" button, they will be redirected to the 5K Formula System's main sales page and if they end up purchasing the system, you'll earn a commission. If they don't purchase it at that moment, 5K Formula System is going to start forwarding some additional emails to them over a few days trying to get them to purchase it.
Not only that, but each email that gets submitted in your squeeze page is also stored within your GetResponse list. This way, you are enabled to keep promoting additional MMO products to your leads earning numerous commissions over time from each one of them.
Who is 5K Formula System for?
First of all, the 5K Formula System is for those who aren't willing to invest hundreds of dollars in an MMO program before figuring out what it's about. 5KFS costs a one-time payment of just $39.99 on the frontend so you can get an idea of what the program has to offer without having to pay an arm and a leg. Plus, you won't even have to pay for a domain name and hosting. However, be aware that to utilize the program 100%, you'll probably have to pay for additional services down the road (such as an autoresponder, click tracking, ads, etc).
Secondly, 5KFS saves a ton of time, energy, and frustration to absolute beginners who don't have the technical knowledge to put together websites, squeeze pages, funnels, autoresponder sequences, etc, letting them focus on the aspect that's truly important towards earning money with the system which is sending traffic to your squeeze page.
In addition, the 5K Formula System is for those who are interested in promoting 5KFS itself as the squeeze page, the funnel, and the emails are geared towards promoting it. However, since all the traffic you'll be getting to your pages will be mainly interested in earning money online, you could start promoting them other MMO programs once you've captured their email.
Furthermore, the program would be great for intermediate and advanced online marketers who are already running online businesses in the MMO niche. Since 5KFS is mostly automated and all you have to do to make money with it is get traffic to your squeeze page, those who already have an audience will be able to scale their earnings without much effort pretty fast.
Lastly, if you are starting from zero, this system is for you only if you want to earn no more than an extra couple of hundred bucks per month. Unfortunately, due to its poor scalability and low-quality training, it's very unlikely that 5KFS could take you to full-time online by itself.
Who is 5K Formula System NOT for?
5K Formula System is definitely not for those who are after building a sustainable, long-term, full-time income online.
First of all, the amount of money that you'll earn with this system is directly correlated to the amount of traffic that you drive to your squeeze page and 5KFS's training is unable to teach you how to get the amount traffic required for you to reach full-time online.
In addition, I really can't consider the model 5KFS employs 100% long-term and sustainable.
You see, your squeeze page and funnel is being hosted on 5KFS's servers, so if Mat Neer decides to shut the program down, the entire funnel is going to disappear along with the money you were earning through it. The good news is that whatever happens with the system, you still own 100% of the emails you've gathered since they will all be stored on a list which is hosted on a 3rd party platform (GetResponse).
You might think that what I am saying is too far-fetched but this is exactly what happened to a very similar DFY funnel system called ClickBank Pirate just a couple of weeks ago; it shut down and everything everyone had built with this system over a period of 10 years, got lost in a heartbeat.
The exact same thing could happen to 5KFS in a couple of years or a week from now.
If you are after building a sustainable and long-term online business which you are going to have 100% control over, consider taking a look at Wealthy Affiliate and Project 24.
Lastly, 5KFS might not be for those who aren't willing to invest some more money on top of the initial price of the program down the road in order to make the most out of it. 5KFS might cost only $39.99 in the frontend but to utilize its full potential, you'll absolutely need to purchase GetResponse ($15 per month + 30-day free trial). Also, Mat suggests going for ClickMagic ($17 per month).
Other expenses might include paid ads, other services, an upgraded more expensive GetResponse plan, some of the programs upsells, etc.
What's Inside 5K Formula System?
The image right above is 5K Formula System's main member's area.
Within this area, you can access all the tools and resources you are going to need to successfully deploy 5K Formula System.
Let me explain further what each section actually is.
This is the home page of the system. 
There's nothing much about this page besides being prompted to register for a "Super Affiliate" webinar, get started with your lessons, plus some banners, videos, and navigation links on the sidebar.
This is a guide on how to get the system ready to start making money for you.
This guide is comprised of 6 relatively short video lessons:
New Accounts -> a 7-minute video which shows you how to sign up for GetResponse and ClickBank (pretty basic)
Upload Code -> a 13-minute video on how to integrate your GetResponse autoresponder with your squeeze page using a shortcode in order to start capturing the emails of the people you'll send to that squeeze page
Funnel link -> create your unique affiliate link to 5KFS's funnel using your ClickBank ID. When people purchase 5K Formula System after clicking on this link, you'll earn commissions
ClickTracking -> 6-minute video on how to track the clicks you get on your affiliate link through a paid software called ClickMagick (starts at $17 per month)
Traffic Stream -> 5-minute video on using solo ads to attract traffic to your squeeze page 
How it works -> a 30-minute video aggregating of all the previous videos in order for you to be able to get a bird's eye view on how the entire funnel works
Once you've set the whole system up, it's time to start attracting some traffic to your squeeze pages in order to get that money rolling in and this is where this training comes in play.
This training contains 5 lessons which are comprised of 1-2 videos each.
30.000-foot view -> a 15-minute video overview of the steps you should have completed until that point as well as what you are about to learn within the next lessons (100% useless)
Free traffic -> a 6-minute video on getting traffic using safelist websites. Suggests 12 safelist websites which you can join for free. Includes a 1-hour webinar which dives deeper into increasing traffic through safelist websites
Email drops -> 12-minute video on buying solo ads plus recommended solo ad sellers
Click trades -> 6-minute video on exchanging clicks through email ads with other marketers within websites such as Safe Swaps
Classified traffic -> 7-minute video on getting traffic through classified ads
I am sorry that I couldn't hold it until the cons section but this training is just awful… Every single practice and technique described within it is just limited, obsolete, and fruitless. I've been experimenting with safelist websites for about 2 months now and the results I get are just not worth my time and effort.
Solo ads could work but consider that they are paid ads.
This section contains a 6-minute video on how to set up a 60-day email campaign on your GetResponse autoresponder Mat also gives you access to 60 premade emails to include in your campaign, all of them promoting 5K Formula System as well.
Here you can find 12 different DFY squeeze pages to send your traffic to.
Also, includes a 9-minute video on how to set your additional pages up.
This is actually an upsell of the system which costs $47 to unlock.
15+ 1-hour long webinars revealing "advanced" techniques on successfully promoting high-ticket programs to your list in order to maximize your earnings…
Some of the subjects of those webinars are:
increasing traffic
generating more leads
higher conversion rates
task management
persuasion techniques
sales copy formulas
blogging and SEO
forum marketing
flipping domain names for profit
and much more
This section is also not included in the initial price of the system and costs $97 to unlock. According to my opinion, this section contains the only training that's actually worth the trouble in this system.
Purchase the rights to sell the entire 5K Formula System as your own and pocket 100% of your earnings and not just commissions.
This is the last upsell of the program and costs $495.
If you have any questions about the program, if you have been stuck, or have come across technical difficulties and need assistance, you can contact the system's support team through email within this section.
Spoiler Alert: I have contacted them 5 days ago concerning some queries I had about 5K Formula System, and they haven't responsed back to me just yet.
In addition to everything else, once you join 5K Formula System, you also get your hands on some pretty good bonus videos.
Entrepreneur success secrets (30-minuted video)
Framing the flawless customer (22-minute video)
How to engineer the perfect ad (30-minute video)
Squeeze page secrets (37-minute video)
Being prolific with technological leverage (15-minute video)
Mandatory checklist for red hot offers (31-minute video)
Core frequency (24-minute video)
Powerful secrets of list leverage (19-minute video)
Furthermore, Mat also suggests some books to buy which could positively impact your life and the way you do business just like it impacted his.
5K Formula System Success Stories & Testimonials
The first thing I look for before I even consider investing my time, energy and money in an MMO program is if there are any success stories and testimonials of people who have purchased and used the program.
Unfortunately, I didn't manage to locate any 5KFS success stories but I located a number of positive testimonials which you can see for yourself below.
5K Formula System Testimonials
Just a heads up, those testimonials you saw right above could be fabricated.
Matthew Neer has used the exact same testimonials for another MMO program he has created called Wealth Ascension. Plus, if you take a closer look you'll realize that none of the people who have recorded those testimonials actually mention the name of the product.
I don't know what to conclude with this but my trust towards Mat and his program is absolutely shaken after finding out.
How Much Does 5K Formula System Cost?
5K Formula System costs a one-time payment of $39.99 on the frontend.
In addition to its frontend price, 5K Formula System offers 5 optional upsells.
Before you even get to pay for the system, during your checkout, you are going to be presented with the first 2 upsells, the Profit Pumping Traffic Stream and the Boost My Profit Potential.
The Profit Pumping Traffic Stream is a $19.95 per month premium traffic source which guarantees 100 clicks per month to your offers (clicks don't always equal money though).
Boost My Profit Potential costs a one-time payment of $14.95 and ensures that your squeeze page is going to be hosted on the fastest servers of the 5K Formula System (this could decrease the abandonment rate of the page and thus increase your earnings).
The other 3 upsells are going to be presented to you after you have purchased the system and are the DFY Pages ($47 one-time payment), Webinars ($97 one-time payment), and Licence Rights ($495 one-time payment) about which I've talked earlier on.
Affordable frontend
Money-back guarantee
Easy to setup
No domain name and hosting expenses
The first thing that I like about 5K Formula System is that it's very affordable on the frontend. 
For just a one-time payment of $39.99, which is the money you'd spend on a Saturday night out, you gain access to a number of resources which could help you earn some extra money per month such as
a DFY squeeze page
an automated sales funnel
training on getting traffic
a bunch of bonus videos
premade emails
etc
The even better news is that if you deem that the 5K Formula System is not for after purchasing it, you can get a refund as long as you request it from Mat within 30 days or from ClickBank within 60 days after your initial purchase.
You can find out how to get a refund directly from ClickBank right here!
Setting up 5K Formula System is a piece of cake.
All you have to do is sign up for GetResponse and ClickBank and then connect those 2 accounts with your 5KFS account. This won't take more than an hour to complete.
After everything is ready, the system is going to be running on autopilot and you'll get to focus 100% of your attention to increasing your income by sending traffic to your squeeze page.
4 • No Domain Name and Hosting Expenses
Lastly, with 5KFS you won't have to pay for a domain name and hosting to get your funnel up and running.
Your squeeze page will be created under a 5KFS subdomain and will be hosted within a subfolder of the system as well.
This saves you at least $10 per month for hosting and $15 per year for your domain name.
Very poor training
The funnel only promotes itself
Employs fear to lure you in
Fake scarcity
No member's community
No control over your business
Tons of additional costs
No success stories
Email support doesn't respond
Low rating on WarriorPlus
Just like the majority of similar DFY MMO programs, 5KFS's training is very low-quality.
The videos are very short and superficial containing general and vague information. Hell, some of them provide no valuable information whatsoever.
For instance, the video on getting free traffic to your squeeze page has nothing to do with actually getting free traffic. Within it, Mat talks about setting up reminders in Google in order to know when to send out emails to your safelists… I mean come on man, this is 100% useless.
Let me tell you that even by following the best MMO training, many people still struggle a lot to earn money online so as you can imagine following a low-quality training just like 5KFS's will dramatically increase that struggle, probably lowering your chances of success as well.
2 • The Funnel Only Promotes Itself
Another thing I really don't like about 5K Formula System is that the entire system is geared towards promoting itself and you can't really do anything to change that since everything is done for you and automated; you can't alter the squeeze page, you can't include a freebie to increase your conversion rates, you can't alter the funnel, you can't promote other programs, nothing…
The only way to make money with the 5K Formula System is to keep promoting the 5K Formula System.
Covert Commissions, a similar but much higher-quality DFY platform, allows you to choose among 70+ funnels each one promoting different products in various niches.
3 • Employs Fear to Lure You In
On the 5K Formula System video sales letter, Mat keeps claiming that in order to create an automated sales funnel like the one he offers if you buy his program, you have to either be a professional programmer or pay thousands of dollars to hire a professional programmer to build it for you.
That's bullshit in its purest form… He is just making all those stuff up in order to make his product look like the best solution to a problem which doesn't even exist in the first place.
Truth is, there are tons of platforms which help you build sales funnels very easily in just a few minutes, even if you have no experience whatsoever, one of them being ClickFunnels.
In addition to using fear to lure you in, Mat also employs the usual fake scarcity technique that most crappy salesmen use to increase the sales of crappy products.
Within 5KFS's sales video and sales page, Mat keeps stating that if you don't buy his product right now you will probably miss your chance forever as he might take the page down in any minute and without any notice (see image below).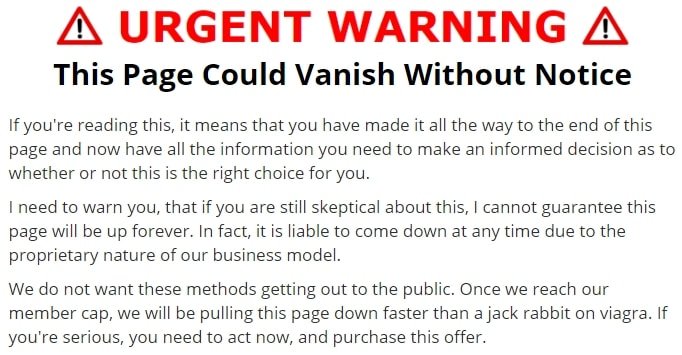 In addition, he also keeps claiming that the price of the product will rise without any warning and that might be your only chance to get it that cheap (see image below).
Both of those claims above are just lies. 5KFS's sales page has never been down and its price has remained the same since the product was first launched.
Mat is obviously trying to get you to act without thinking, playing on your fear of missing out, which is a highly unethical practice.
5 • No Member's Community
5K Formula System doesn't offer access to a community where its members can interact with each other.
This isn't such a deal-breaker but if you are a complete beginner to earning money online it would be much wiser to go for an MMO program which has an active community such as Wealthy Affiliate and Project 24.
You see, being able to interact with like-minded people who are after achieving the same goals as you, increases your chances of actually achieving your own goals.
6 • No Control Over Your Business
DFY systems have their pros but they also have their cons…
One pro is that they save you time and effort but this comes with the cost of not having any control over what you get.
You can't change the domain name of your squeeze page or host it elsewhere, you can't change its appearance or its content, you can't modify the funnel, you can't promote products besides 5KFS, etc.
Basically, even after paying for the system, you don't actually own anything you build with it… You are not a business owner… Mat just lets you borrow his own business in order for him to increase his earnings.
And yeah okay, you might make some money as well alongside him but the main problem with 5KFS is that if Mat decides to shut it down for any reason, the squeeze page, the funnel, the premade emails, and everything else 5KFS includes is going to disappear in the blink of an eye along with your income.
The good news is that even if 5KFS shuts down you'll still have all the emails you captured through your squeeze page as they are stored on a 3rd-party list inside your GetResponse account.
7 • Tons of Additional Costs
As we've already seen, 5K Formula System costs $39.99 on the frontend which is a pretty affordable price.
However, to make the most out of the system, you should be prepared to invest a lot more money in additional 3rd party resources as well as in some of the system's upsells.
First of all, you are definitely going to need GetResponse which starts at $15 per month or else you won't be able to capture your traffic's emails.
Secondly, ClickMagic is also a big deal and starts at $17 per month. It's not necessary though…
Then, we have paid solo ads.
Also, as I've already mentioned, the only 5KFS training that's somewhat valuable and worth the trouble are the webinars which cost $97 to unlock but if you are serious about earning money with the system and actually learning something of value you'll have to buy them.
Truthfully, you don't have to actually buy any of what I just talked about but be aware that if you rely just on 5KFS's frontend to make money online, you're screwed.
Lastly, the fact that 5KFS has no success stories is definitely a huge turn-off for me.
Personally, I never join a course or a program if I can't confirm that other people have found success using it.
While the fact that someone has succeeded with a program doesn't mean that I will succeed as well, it proves that the program offers some success potential and is not an utter scam.
I'd rather go for a program with a 1% success rate than going for one with 0% any day of the year.
9 • Email Support Doesn't Respond
5 days ago, I sent an email with a couple of general queries about the 5K Formula System to the program's email help desk and they haven't responded back to me just yet…
Just now, I used an email checker to figure out if 5KFS's support email address is valid and as it seems, this address doesn't even work (see image below).

Apparently, after purchasing 5K Formula System you'll have no one to support you whatsoever…
Do you have questions? Are you facing technical difficulties? Are you stuck and frustrated? Do you need motivation? 
Well, with 5K Formula System you can't have any of this…
You'll be all by yourself!
10 • Low Rating on WarriorPlus
Last but not least, as it seems, I am not the only person who has given such a poor rating to 5K Formula System.
As you can see in the image right above, the average rating score of 5K Formula System based on 144 total votes within the WarriorPlus affiliate vendor platform, is 2.5 stars which is not absolutely awful but I am not that thrilled about it either.
Okay, so you read this 5K Formula System review in its entirety…
Now what?
Well, as I see it, right now you have 4 options…
You either give 5K Formula System a try (not suggested)
You check out my top suggestions Project 24 or Wealthy Affiliate, which are proven to have helped hundreds of people earn their living online (optimal choice)
You take a look at the dozens of others reviews I've put together hoping you'll find something which suits you better there
Or you walk out of here completely empty-handed, you never take the first step towards earning your living online and you move on living your current life for the years to come, always wondering what would have happened if you had taken action right this very moment
If I were where you are (which I've been), I would join Wealthy Affiliate (which is what I actually did).
Here's why…
Wealthy Affiliate is one of the best MMO platforms that currently exist
I've actually been a premium Wealthy Affiliate member for almost 3 years now and I couldn't be more satisfied with it
Wealthy Affiliate has the most success stories I've ever seen in an MMO course. Dozens more are being published daily within its member's exclusive community
It is completely FREE to join (no credit card required and no catches whatsoever).
The choice is yours!