A couple of days ago, a friend of mine invited me to join an affiliate course called "1K A Day Fast Track".
However, as you might already know, I would never invest my precious time, energy, and money in any given course before conducting my exhaustive due diligence…
Having said that, this 1K A Day Fast Track Review consists of every single piece of information I managed to uncover about 1K A Day Fast Track over my 15-hour research.
Let's get started.
1K A Day Fast Track Review Summary
Best Affiliate Marketing Courses
What is 1K A Day Fast Track?
1K A Day Fast Track is a 6-week affiliate marketing training course that equips you with the knowledge of building a sizeable income online ($1000+ per day) as fast as possible by promoting high-end ClickBank products via prebuilt simple 2-page websites and email marketing automation campaigns using affordable paid ads.
The course was put together by 9-figure digital marketer Merlin Holmes.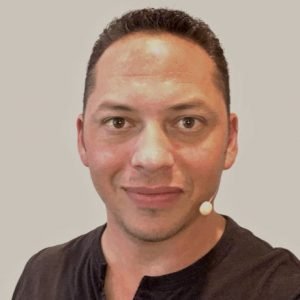 Merlin Holmes has been actively involved in affiliate marketing since 2005, during which time he's generated over $150 million in revenue.
In the 1K A Day Fast Track webinar, Merlin himself claims that his online marketing endeavors are currently bringing in around $300,000 per month.
Furthermore, Merlin supports that he's been providing his services as a marketing consultant to dozens of multi-million dollar companies as well as helped thousands of individuals who had zero previous experience earn thousands of dollars per month online.
After having achieved such success, Merlin decided to create a course that would teach other people how to leverage his exact affiliate system and marketing techniques towards achieving similar results.
And that's how 1K A Day Fast Track was born.
What is Inside 1K A Day Fast Track?
1K A Day Fast Track's core training is broken down into 6 weekly modules, consisting of 4-10 video lessons each, that walk you through the process of setting up the identical system Merlin Holmes has been utilizing for the last 15 years towards building a 9-figure income online.
Everything is over-the-shoulder so you can literally follow along and copy what he does every step of the way. Merlin clicks – you click. Merlin hits enter, you hit enter.
Here's a breakdown of how the 6-week training is laid out.
Week #1: 5-Day Marketing Masters Degree
The first module of 1K A Day Fast Track's core training consists of 9 lessons that cover the basics of affiliate marketing and landing pages, setting your expectations & mindset straight, giving you an overview of how to navigate through the platform, and showing you how to set up your ClickBank account, get your affiliate links, and maybe even pocket your very first affiliate commissions.
Lessons:
Welcome to the Fast Tracks
How to Navigate the Course
Setting Expectations
The Right Mindset Makes More Money
Setting Up Your ClickBank Account
What Is Your Earning Potential?
Fill Up Your Bank Account With this Product
Creating Your Affiliate Links
Start Earning Commissions Today!
Week #2: Deploying Your First Poll
In this second module that's comprised of 10 lessons, Merlin focuses on detailing how to leverage ClickBank towards locating products you'd like to promote as well as how to sign up as their affiliate.
Moreover, you'll find out how utilizing polling techniques can increase the conversion rates of your sales pages as well as how to set up 2-page poll landing pages like the one right below by using ClickFunnels.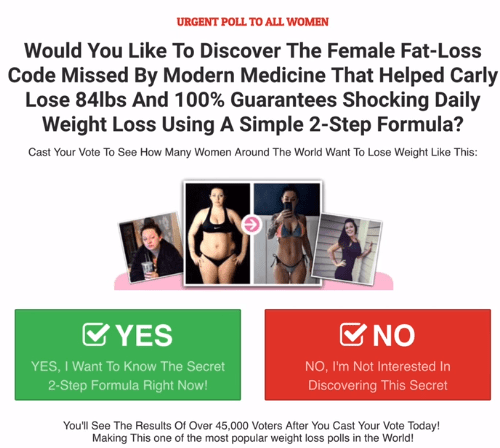 Lessons:
Introduction
How And Why Polls Work So Well
Starting to Build Your First Poll
ClickFunnels Poll Walkthrough (Part 1)
ClickFunnels Poll Walkthrough (Part 2)
Setting Up Your Custom Domain
Customizing Your Poll Landing Page
Privacy & Terms Pages Setup
Customizing the Loading Page
Poll Management Tool
Week #3: Email Marketing & Automation
1K A Day Fast Track's third training module consists of 8 lessons that are geared towards outlining the step-by-step process of setting up, integrating, and launching your email marketing automation campaigns by utilizing an email marketing software called "SendLane".
In my opinion, this is the most important module of the course as the automated email sequences you'll be integrating with your landing pages will probably be driving the vast majority of your earnings with 1K A Day Fast Track.
Lessons:
Introduction
Your New Email System
Setting Up SendLane
Linking Your Email Address to SendLane
Connecting SendLane With ClickFunnels
Email Templates
Email Templates (Part 2)
Creating Your Email Automations
Week #4: Maximizing Your Earnings
Merlin's 4th-week module consists of 5 lessons that reveal tips and techniques towards maximizing the revenue generated by your funnels, such as promoting more profitable ClickBank products and leveraging CPA (Cost Per Action) offers among others…
Lessons:
Welcome
Going Deep Into ClickBank
CPA Networks & Offers
How to Get a Competitive Advantage
Offers, the Real Secret
Week #5: Launching Your First Ad Campaigns
1K A Day Fast Track's fifth training module contains 10 lessons that provide an in-depth look into sending targeted, high-quality traffic to your landing pages by purchasing on-demand native ads from a platform called "RevContent".
Please note that this module doesn't cover traditional sources of paid advertising (Google Adwords, Facebook, Instagram, etc) because their ads tend to cost up to 10 times more than RevContent's.
Nonetheless, Merlin briefly touches upon additional free & paid traffic methods within another training module that he gives away as a bonus upon joining 1K A Day Fast Track (more on that later on).
Lessons:
Introduction
The Basic Arithmetic of Traffic
Your Traffic Laboratory
Your Traffic Rolodex
What is Native Advertising Really?
RevContent (Part 1)
RevContent (Part 2)
Setting Up Your RevContent Ads (Part 1)
Setting Up Your RevContent Ads (Part 2)
Setting Up Your RevContent Ads (Part 3)
Week #6: Planning out Your Future Income Streams
Last but not least, this 3-lesson module covers a bunch of tips and tricks that you can leverage towards effectively planning the long-term growth of your affiliate business.
Lessons:
Amazing Money Model (Part 1)
Amazing Money Model (Part2)
Multiply Your Lists With Advanced Segmentation
1K A Day Fast Track provides dedicated email support to all its members.
Whether you have questions about the training or need technical support, just contact the course's dedicated support team and they'll do their best to get your issues sorted as fast as possible.
Having a dedicated support team watching your back is definitely going to make your entire journey to making money online a whole lot smoother.
1K A Day Fast Track Bonuses
On top of its core 6-week training, upon joining The 1K A Day Fast Track you'll also get your hands on the following 8 Bonuses:
Bonus #1: $50,000 Poll Page Templates
This bonus consists of templates of dozens of the same 2-page poll websites that have been utilized by Merlin towards generating millions of dollars over the years.
According to Merlin, creating, testing, and optimizing those pages cost him around $50,000 per page.
Once you've got the templates, you can get your poll pages up and running in no time by importing them to your ClickFunnels account.
The process really takes no more than 5 clicks…
Bonus #2: Thank You Page Scripts
Scripts for boosting the conversion rates of the "thank you" pages that your leads are going to be redirected to after they've given you their email address (see below).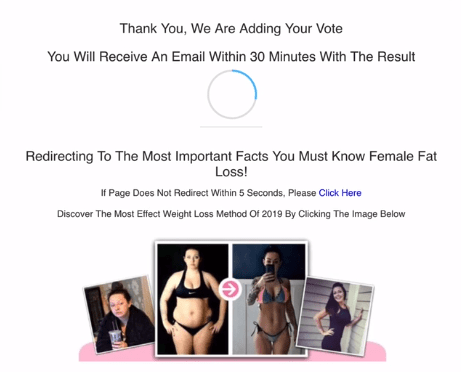 Bonus #3: Proven Email Sequences
Includes dozens of prewritten email sequences that you can import to your email marketing autoresponder (SendLane) in just a few clicks…
Those done-for-you email sequences will then start being dripped out over a period of time to any lead you gather, promoting them a variety of relevant products they might be interested in.
For example, if one of your poll pages is centered around weight loss, the automated email sequence tied to that page will promote mainly weight loss products.
Bonus #4: Titan of Traffic
This is the bonus training module I mentioned earlier that provides a brief overview of how you could maximize your traffic by utilizing a few additional free & paid traffic generation methods, such as:
Solo Ads
Social Media
PPC (Paid Per Click)
Content Marketing
Partnerships
Facebook Ads
& more
Bonus #5: 1-Hour Coaching
This bonus involves a 1-hour, one-on-one phone coaching session with Merlin himself, during which he'll do his best to get you started on the right foot, answer any questions or concerns you might have, map out your business, and even help you throughout its launching phase.
Bonus $6: $400 Per Sale Ad Pack
Within this bonus, you'll come across a set of done-for-you ads (images, headlines, text, etc) that are geared towards promoting products, including 1K A Day Fast Track, that pay a $400 commission per sale.
Moreover, Merlin claims that he's managed to negotiate a 20% commission raise for some of those products.
Bonus #7: Additional Login
This bonus enables you to create a second 1K A Day Fast Track login account which you could then share with anyone you like (spouse, friend, family member, business partner, etc).
Bonus #8: Mystery Gift
Last but not least, this bonus supposedly consists of an undisclosed gift pack that you'll have delivered to your house as a thank you for becoming a member of 1K A Day Fast Track.
How Much Does 1K A Day Fast Track Cost?
Signing up for 1K A Day Fast Track costs a one-time payment of $997.
At the time being, 1K A Day Fast Track doesn't offer additional, more manageable payment plans.
Nonetheless, you could split that $997 into smaller monthly payments by leveraging PayPal Credit.
Moreover, 1K A Day Fast Track is fully covered by ClickBank's 30-day, no-questions-asked, money-back guarantee.
How to Join 1K A Day Fast Track?
Joining 1K A Day Fast Track is pretty straightforward…
First, click here to get redirected to the course's landing page
Register for Merlin's free 2-hour webinar
Start watching the webinar
Sign up for 1K A Day Fast Track when prompted
That's it…
You're now officially a member of 1K A Day Fast Track!
(Click Each Question to Expand)
Conclusion
1K A Day Fast Track is a decent affiliate marketing course that lays down the process of pocketing commissions by promoting ClickBank products via paid native ads.
The course costs a one-time payment of $997 but to be able to fully capitalize on it you'll have to spend $200 – $300 per month on paid ads and a bunch of third-party tools such as ClickFunnels, SendLane, etc.
Having said that, if 1K A Day Fast Track has caught your attention and you're willing/capable to invest $997 plus $200 – $300 per month in purchasing and utilizing the course, then by all means!
After all, if you end up growing dissatisfied with the course, you can always request a full refund from ClickBank within 30 days of your initial purchase.
Nonetheless, before jumping right in 1K A Day Fast Track, I strongly suggest that you take a look at my roundup of the Best Affiliate Marketing Courses.
Who knows…
You might end up coming across a much more promising affiliate course that you'll like even better there (e.g. Commission Hero).
Have any questions?
Please leave a comment right below or contact me right here.
I'll be more than happy to help you out!
All the best,
Harry
dearboss-iquit.com