ClickBank Pirate is a system which teaches you how to make money online on autopilot by promoting other ClickBank products, as well as ClickBank Pirate itself, to emails which you capture through done-for-you video squeeze pages by offering freebies to your visitors.
CB Pirate has been around for more than 10 years, which is pretty impressive if you asked me as low-quality products in the MMO niche tend to dissipate pretty quickly.
However, just like every other product, ClickBank Pirate has its pros and cons and I am here to let you know all about them in this review in order for you to discover if investing your time and money in this system is the optimal choice for you.
Important Update: ClickBank Pirate exists no more as of July 24/2019. The program has been shut down by its owners. If you are after a program similar to CB Pirate, you should check out Covert Commissions.
In an attempt to help you even further, before moving on to the actual ClickBank Pirate review I want to let you know that if you are in need of a very high-quality, integral MMO (Make Money Online) platform which is proven to have helped thousands of people earn their living online, do yourself a favor, ditch this review, and go ahead and check out Wealthy Affiliate instead.
You're welcome!
ClickBank Pirate Overview
Name of Product:
ClickBank Pirate
Owners:
Soren Jordansen & Cindy Battye
Price:
One-time payment of $67
Optional membership plan at $37 per month.
Official Website:
cbpirate.com (closed)
Suggested?
So-so…

Counter-Suggestion(s):
Wealthy Affiliate
Project 24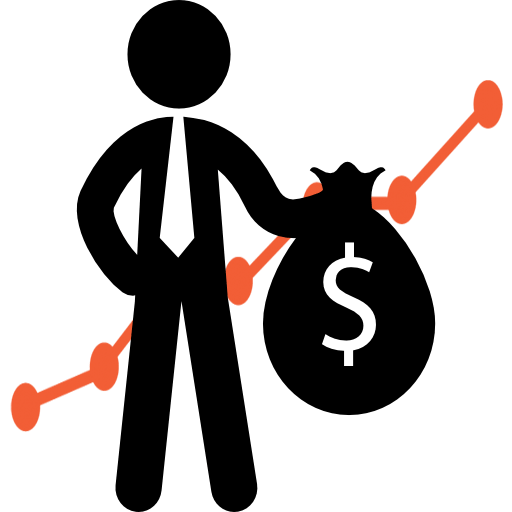 The chances of building a full-time income online with CB Pirate alone are slim.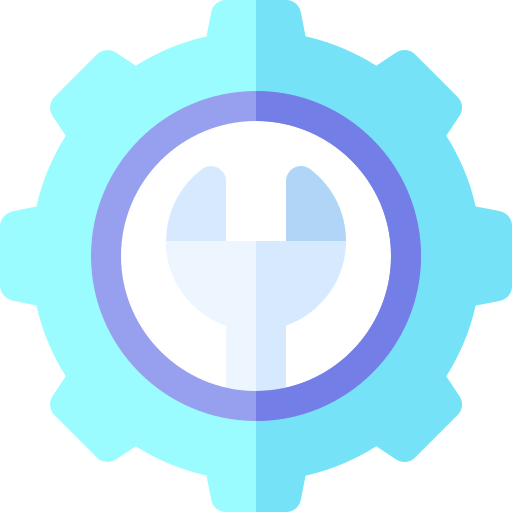 Done-for-you landing pages and blog. Plus training on attracting targeted traffic.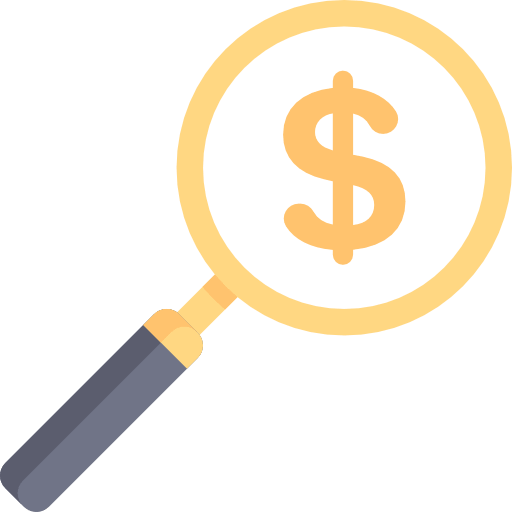 CB Pirate is pretty affordable and it's overall value is not that bad.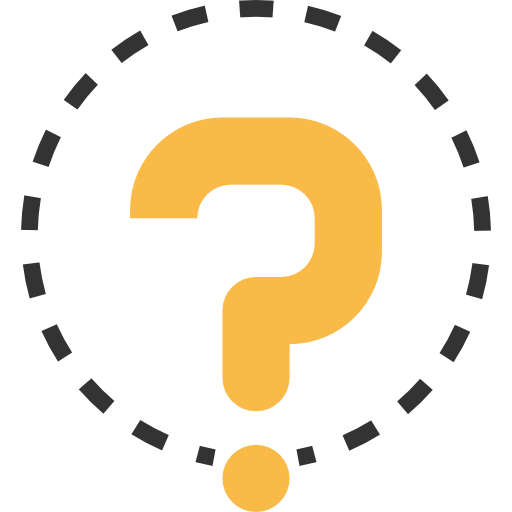 Support through an email helpdesk.

I managed to locate a handful of success stories and testimonials about CB Pirate. Most of them date back to 2009 – 2010.
Affordable
No additional costs
Money-back guarantee
Extremely automated
Long-standing experience
Unrealistic claims
Outdated techniques
No community
No control over your business
Limited training
So and so…
If you are after a system whish is PROVEN
to have helped DOZENS of people create a FULL-TIME income online,
check out Wealthy Affiliate and Project 24 at once!
What is ClickBank Pirate About?
ClickBank Pirate is all about making earning money online a lot easier by automating many aspects of the entire process.
Here's how it works…
When you sign up to CB Pirate, you get your hands on 5 premade, high-converting, video squeeze pages.
Those pages are after capturing the emails of those who visit them by enticing them with freebies such as reports, guides, case studies, etc. 
All of those freebies contain your unique affiliate ID to several other ClickBank products so if someone ends up purchasing any those products through the freebie they received from your squeeze page, you'll earn commissions.
In addition to that, once someone submits their email to get their freebie, the email gets stored on CB Pirate's database and then CB Pirate's system will keep forwarding to it emails promoting other ClickBank products also by using your unique affiliate ID.
This means that just one lead (lead=a person who gives you their email) could easily result in recurring commissions for the years to come.
Basically, since most of what I just mentioned is being taken care of by CB Pirate's system automatically, all you have to do once you purchase the system is to figure out ways to send relevant and targeted traffic to those done-for-you video squeeze pages.
Thankfully, CB Pirate also offers training covering a variety of practices and techniques on how to attract visitors to those squeeze pages (I'll talk about that training later on).
Who is ClickBank Pirate for?
ClickBank Pirate is mostly geared towards absolute beginners as it saves a lot of time and energy having to complete tasks which require a lot of technical knowledge such as creating websites and squeeze pages, setting up autoresponders, writing email sequences, etc.
Nonetheless, even intermediate and advanced online marketers could really benefit from this system as it could help them increase their earnings without much effort, especially if they already have an established audience and list.
Be aware that it'll probably be very hard to reach a full-time income online with this system alone.
If you are an absolute beginner and your goal is to earn your living online you have two choices…
you either go for ClickBank Pirate being prepared that at some point you'll probably need to purchase additional training and tools to further scale your earnings
or you go for a very high-quality, integral MMO program such as Wealthy Affiliate and Project 24 from the get-go
Lastly, CB Pirate is for those who aren't really sure if earning money online is really possible or something they would enjoy doing and they would like to try the whole process out without investing hundreds of dollars until they have a sense of what's really going on. 
After all, $67 is not that much money to spend on an MMO program if you consider that lower-quality ones cost twice or thrice as much.
Who is ClickBank Pirate NOT for?
CB Pirate is definitely not for those who are after building a sustainable, long-term, full-time income online.
Due to the nature of CB Pirate's business model as well as the limited training it offers, it's very improbable for someone to succeed in earning a full-time living online with this system alone.
In addition, the system cannot be considered sustainable and long-term as you own nothing of what you actually create with it. The squeeze pages, the emails you capture, the blog, the freebies, are all property of CB Pirate despite the facts that you have paid for the system with your own money and that the leads you've gathered are the fruit of your very own efforts.
If for some reason CB Pirate shuts down then you'll lose everything. This is neither long-term nor sustainable in my eyes.
Note: A couple of months after I first wrote this review, CB Pirate indeed shut down and all its members lost everything they've built with it throughout the years.
Lastly, CB Pirate is not for you if you aren't interested in the MMO niche and you would like your business to revolve around another subject that you are more passionate about. CB Pirate is mainly geared towards promoting other ClickBank MMO programs as well as CB Pirate itself.
This means that the people you'll be talking to, the articles you are going to be writing, the forums you are going to be joining, the audience which you'll try to attract to your pages, the research you'll be conducting, and basically everything you'll be doing regarding CB Pirate is going to have as its focus the need of some people to make money online.
So, if you aren't interested in the subject the slightest, then you might want to save yourself the trouble of joining CB Pirate in the first place.
Instead, check out Wealthy Affiliate and Project 24 which take you by the hand, teaching you step by step how to build a successful online business around any subject you want.
What's Inside ClickBank Pirate?
Once you purchase ClickBank Pirate, you gain immediate access to a member's dashboard where you can access all the features of the program (see image below).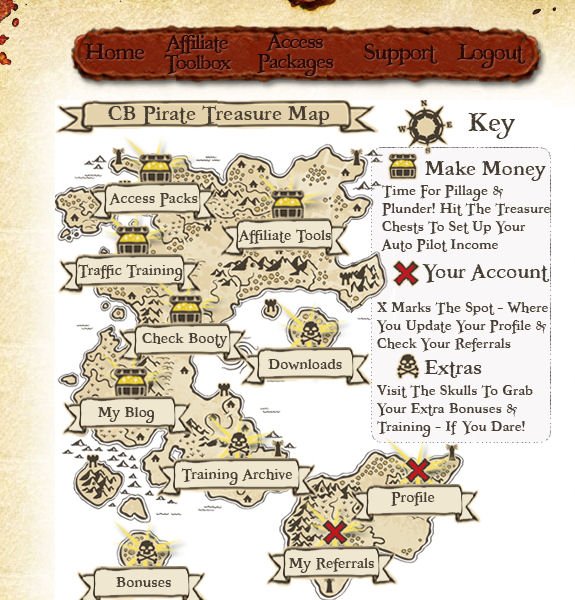 Let's dig a bit deeper into every single one of those features okay?
ClickBank Pirate Access Packs
ClickBank Pirate's Access Packs are basically the premade video squeeze pages which you'll be driving traffic to.
Upon purchase, you'll get your hands on 5 different squeeze pages, each one giving away a different freebie, and promoting different products.
Just to get an idea, take a look at some sample squeeze pages below.
http://cbpirate.com/s/cash/xaric

http://cbpirate.com/s/exit/xaric

http://cbpirate.com/s/phantom1/xaric

http://cbpirate.com/s/gmb/xaric
Within this section, you'll also find several resources to help you successfully promote those squeeze pages such as banners, forum signatures, premade emails, tweets, etc.
Each squeeze page has two versions… One with a video and one without. You see, some paid advertising services like Google Adwords don't allow the promotion of pages which contain autoplay videos so in this case, you'll be using the video-less squeeze page.
Lastly, the majority of the freebies and products that you'll be promoting through those squeeze pages are on the MMO (Make Money Online) niche.
ClickBank Pirate Affiliate Tools
Within this section you'll come across several tools and resources which focus on promoting solely ClickBank Pirate itself such as
Affiliate links to two CB Pirate squeeze pages
Forum signatures
Banners
Premade emails
Tweets
and much more
ClickBank Pirate Traffic Training
As we've seen earlier, most of CB Pirate's aspects are automated except getting traffic to your squeeze pages.
And you'll never make any money with this system or any other system if you don't get people to visit your pages.
This is where this training comes into play.
CB Pirate's training mainly focuses on teaching you several practices and techniques towards cultivating targeted traffic to your pages and it consists of the 14 modules below:
Email marketing
Article marketing
Integration marketing
Blog marketing
Forum marketing
Email signatures
Banner advertising
Safelist advertising
Traffic exchange advertising
Social bookmarking
Twitter marketing
PPC advertising
Classified ads
Giveaway events
ClickBank Pirate Check Booty
This is where you can track your sales and conversions for each one of your squeeze pages.
The fact that there is a monitoring center like this inside CB Pirate is very convenient and useful as you can see which pages perform the best and focus more time and effort into promoting those instead of others which perform poorly.
ClickBank Pirate Downloads
Download CB Pirate's main training modules on your PC, set up your CB Pirate blog and get your hands on several free bonuses such as Blog Traffic Genius (training on how to build your blog to attract the right traffic to your pages), replays of past webinars, and much more.
This is where you can set up, access, customize, and update your CB Pirate blog.
The blog is WordPress based and you can choose among 15 different appearance themes for it. Once you set it up, it will only have 2 pages on it – a home page and an "About" page.
Sample CB Pirate blogs:
http://successcoach.cbpirateblog.com
http://isaacg.cbpirateblog.com
What you are supposed to do with your CB Pirate blog is to keep publishing articles relevant to your squeeze pages in order to attract targeted traffic and then send it over to those squeeze pages to capture their emails and purchase the products you'll be promoting to them.
CB Pirate's training covers blogging but it barely scratches the surface of the subject so I really doubt that you'll manage to build a high-quality blog which attracts a lot of targeted traffic with this training alone.
Truth is that blogging is no piece of cake and in order to see great results through it and not end up wasting months of your time and energy writing content for nothing, you need to find and follow a high-quality blogging course such as Wealthy Affiliate and Project 24.
ClickBank Pirate Training Archive
9 more training modules, most of it being on traffic generation:
Email marketing and Safelist advertising
Free traffic bar (100k free ad credits)
Banner ads (free software inside)
Article marketing (free PLR articles inside)
Email signatures (with video tutorial)
Viral traffic list builder
Twitter
Revisitors (1000 targeted visitors for free)
Presell pro (free software inside)
In addition, in this section you'll find a PDF tutorial and a step-by-step action plan as well as the replays of 6 past webinars:
Using JV giveaways to promote CB Pirate
Forum marketing with ClickBank pirate
Setting up and using your CB Pirate plug and play blog
ClickBank Pirate traffic exchange advertising exposed
ClickBank Pirate Safelist advertising Exposed
Getting started with ClickBank pirate
There's really nothing new within this section. 
Some of the things I've already talked about such as the traffic training and the blog are presented as bonuses of the CB Pirate system.
ClickBank Pirate Referrals
Here, you can find out how many people you have referred to CB Pirate.
If you have any questions about the training, or the system, or you are facing any technical difficulties with your pages, emails, etc, you can contact CB Pirate's team through email under the "Support" menu tab.
ClickBank Pirate Success Stories & Testimonials
After looking around for a while in forums, I actually managed to locate some CB Pirate success stories as well as a lot of testimonials both positive and negative.
Most of them are from within a forum thread created in warriorforum.com which you can find right here.
Nonetheless, to save you some time reading through the entire thread, below I have highlighted some success stories and testimonials found within it.
Note: Most of the success stories and testimonials below date back to 2009 and 2010, that is when CB Pirate was first launched.
CB Pirate Success Stories
How Much Does ClickBank Pirate Cost?
With just $67, you gain access to everything I've already talked about.
However, in addition to those $67, CB Pirate offers a membership option for $37 per month whereas you'll be getting a new additional squeeze page + 2 premade blog posts for each successive month that you remain a member. This membership plan is optional and you can cancel it anytime, without losing access to your CB Pirate account or the squeeze pages you already have.
Furthermore, CB Pirate offers another payment plan as well…
For a one-time payment of $197, you can get your hands on 10 squeeze pages from the start (instead of just 5 that you get by paying $67), plus one additional new squeeze page per month without having to pay the monthly fee of $37.
There are no upsells or additional costs related to CB Pirate, not even domain names and hosting.
Affordable
No additional costs
Money-back guarantee
Extremely automated
Long-standing experience
CB Pirate is very affordable for what it offers, at $67.
With the money you'd spend on going out Friday and Saturday night, you can get your hands on high-converting premade sales pages, tools, and training which if put together the right way could help you earn thrice as much money and maybe even more per month.
To tell you the truth, if I hadn't been a Wealthy Affiliate and a Project 24 member, I'd absolutely give CB Pirate a try.
The second thing I like about CB Pirate is that you won't have to purchase additional 3rd party tools to set everything up and follow through…
Hell, you won't even have to pay for a domain name and a hosting plan since your squeeze pages are going to be hosted in a subdirectory of the main CB Pirate website.
The program doesn't offer any upsells either.
So, once you purchase those $67 or $197 depending on the payment plan you choose, you are done spending money, unless of course, you decide to go for CB Pirate's membership which costs $37 per month.
The even better news is that CB Pirate offers a 60-day money-back guarantee so if you didn't like what you got you could request a refund either from the owners of the product or ClickBank itself.
You can find out how to get a refund directly from ClickBank right here!
Another CB Pirate pro is that it saves you a lot of time and effort setting up squeeze pages, email autoresponders, and creating email content and freebies yourself so you can focus on the most important aspect of making money online which is attracting the right people to your offers.
In addition, every page, email, freebie, etc, has been split tested throughout the years so everything you get your hands on is basically what performs the best in terms of lead conversions and sales. This also saves you the trouble of having to test things out yourself going through tons of trial and error until you manage to figure out what works and whatnot.
Lastly, this kind of automation makes this system great for absolute beginners who don't have a single clue about building sales pages, websites, writing content, etc.
5 • Long-Standing Experience
CB Pirate has stood the test of time as it has been around for more than 10 years.
This fact alone shows that people have been trusting and purchasing the program for years.
If this wasn't the case, its creators would have taken it down saving themselves expenses such as hosting, domain name, support team, etc.
Plus, low-quality systems in the MMO niche tend to vanish very quickly, most of the time a few months to a year after their initial release.
Note: After 10 years, CB Pirate actually shut down… Still, the fact that it survived for so long in an extremely competitive and saturated niche is applaudable. A system which is very similar to CB Pirate and has been around for 5+ years now is Covert Commissions. If CB Pirate piqued your interest then you should absolutely check out Covert Commissions right here. Or else, I'd recommend that you take a look at Wealthy Affiliate and Project 24.
Unrealistic claims
Outdated techniques
No community
No control over your business
Limited training
Just like the majority of ClickBank products, on CB Pirate's sales page you'll find a number of claims that are rather unrealistic.
First of all, it says that you'll be able to make $10.000 per month with the system. While this could be possible, it doesn't mention that it could take a lot of years of extremely hard work and additional resources to reach that point.
In addition, it claims that you can make $1000 per week hands-off. 
Yes, CB Pirate has automated a lot of tasks that you would have to perform such as creating squeeze pages, setting up autoresponders, writing emails, etc but this isn't enough for the system to be 100% hands-off.
To make money with CB Pirate you need targeted traffic to your pages and this is YOUR job. Cultivating traffic takes a lot of time and effort and since your earnings are directly correlated on how much traffic you drive to your pages, the harder you work, the more money you'll make with the system.
While CB Pirate's training is not that bad overall, there are instances where it talks about outdated and fruitless traffic generation techniques such as
Safelist advertising
Forum marketing
Traffic exchange
Submitting to article directories
Using PLR articles
etc
Such practices used to work better in the past but now they are kind of obsolete and so you will have a very hard time seeing any substantial results by employing them.
Unfortunately, CB Pirate doesn't offer access to any kind of community where you could interact with other members of the program.
Having access to a community of people who are after earning money online just like you, could dramatically increase your chances of making money online as well as help you get there faster.
That's why the members of high-quality MMO systems which offer access to private member-only communities such as Wealthy Affiliate, Project 24, and Commission Hero, have such increased success rates.
4 • No Control Over Your Business
One of the major downsides of CB Pirate is that you don't have the slightest control over what you'll build with the system.
Your squeeze pages and your blog are actually built under CB Pirate's subdomains and they are hosted within a subdirectory of the system. This means that you won't actually own any of the done-for-you pages or the blog. In addition to not owning them, CB Pirate doesn't even give you the option to customize or edit anything. The only thing you actually can control is publishing new blog posts on your blog. But even this takes place from within CB Pirate's platform as you are not allowed to have any kind of access to the blog's WordPress backend.
Furthermore, every single lead you get through your squeeze pages is stored in CB Pirate's mailing list. You personally have no access to any of those leads, you can't send them emails directly, you can't export them or save them on another list, nothing. Every single email you gather is a property of CB Pirate so all the time and effort you devote to gathering emails is just for growing CB Pirate's list.
Everything you build with CB Pirate is not yours to keep. You build a business for someone else.
And if at some point CB Pirate shuts down, they'll take everything you've built with sweat and tears with them and you'll have to start all over again from zero without a website, a list, or the slightest traffic.
In fact, during the last 3 days that I am creating this CB Pirate review, their servers have been down or suspended (see image below).

This means that the whole system is down, all the squeeze pages every single one of CB Pirate's members has ever built are offline, all the blogs are inaccessible, emails have stopped being forwarded to prospects, payments have been frozen, and nobody can even contact CB Pirate's support team to see what has happened and when that problem is going to be restored, if ever.
Try to imagine how frustrated you'd be if you have been hard working for years to build a $1000 per month income with CB Pirate only to lose everything in the blink of an eye.
This con alone is a huge deal-breaker for me.
Note: As I mentioned earlier, CB Pirate did shut down after all and every single one of its members lost everything they've created with the system including their income.
And on top of everything else, after 10 years of being in the market, I would expect CB Pirate's training to be a whole lot better.
While it's not all bad, it barely scratches the surface of extremely important aspects of growing an online business such as SEO and creating high-quality blog posts, keyword research, etc.
And since almost all the products you'll be promoting through CB Pirate are on the MMO niche, which one of the most competitive and saturated niches, without the right guidance, you are probably going to trampled hard.
Okay, so you read this ClickBank Pirate review in its entirety…
Now what?
Well, as I see it, right now you have 4 options…
You either start your journey to making money online with ClickBank Pirate
You check out my top suggestions Project 24 or Wealthy Affiliate, which are proven to have helped hundreds of people earn their living online (optimal choice)
You take a look at the dozens of others reviews I've put together hoping you'll find something which suits you better there
Or you walk out of here completely empty-handed, you never take the first step towards earning your living online and you move on living your current life for the years to come, always wondering what would have happened if you had taken action right this very moment
If I were where you are (which I've been), I would join Wealthy Affiliate (which is what I actually did).
Here's why…
Wealthy Affiliate is one of the best MMO platforms that currently exist
I've actually been a premium Wealthy Affiliate member for almost 3 years now and I couldn't be more satisfied with it
Wealthy Affiliate has the most success stories I've ever seen in an MMO course. Dozens more are being published daily within its forum-like community
It is completely FREE to join
As a free WA member, you
have access to some basic affiliate marketing training
can get your very first online business up and running
host up to 2 websites for free on Wealthy Affiliate's private hosting platforms
use the keyword research tool
interact with other members of the platform through a live chat
publish posts and ask questions within its forum-like community
If you want to gain access to the entirety of the Wealthy Affiliate's features, you will need to upgrade your membership to premium which costs $49 per month at worst (you can get a better deal by paying upfront for 6 months, 1 year, or taking the Black Friday offer).
Find out more about every single one of Wealthy Affiliate's features and pricing plans by taking a look at my Wealthy Affiliate Review.
So, what are you going to do?