A couple of years ago, while I was looking for ways to make some money online, I came across the term passive income.
Passive income is where you keep getting paid over and over again for work that you did once. In other words, you don't get paid by the hour. You build something up front that will keep bringing you money over time. Some examples of people who are making a passive income are actors, authors, and musicians.
Needless to say, I got hooked.
The good news is that there are many ways towards earning a full-time passive income online and in this article, I will let you know about the ones which have stood out to me as the simplest and most fruitful.
Do not be mistaken though.
There is no easy way towards earning a decent passive income online.
It will probably require a lot of your time and energy and in some cases a few of your money as well.
However, whichever way you take towards creating a passive income stream, I can guarantee that the end result will be definitely worth it.
Without further ado, let's take a look at the 10 Ways to Make a Passive Income Online.
1/ Google Adsense
Google Adsense is Google's advertisement program.
To start making any money by using Google Adsense, you will first have to build yourself a website.
Then you go ahead and create an Adsense account right here.
After you have created your account, you gain access to a piece of code. You copy and paste this piece of code in the area of your website where you want the ads to appear.
When your website's visitors click your ads you will be earning money (Pay Per Click – PPC)
The ads are always relevant to the content of your website as well as to each visitor's interests.
Google's algorithm is gathering data on your visitor's search history, cookies, facebook page, etc, in order to show them ads which are most likely to click on.
Each click might pay you somewhere around 0.01$ – 1$.
The highest paying ads are always those which go live first.
Basically, all you have to do if you decide to go with Google Adsense is keep finding ways to bring more people to visit your website.
2/ Affiliate Marketing
In order to succeed in making a passive income online through affiliate marketing, having a website is a must.
You can sign up for affiliate programs to promote certain products or services on your website.
Some of the people who land on your website are going to be purchasing those products or services for which you will be paid a commission which will be a percentage of the amount of the sale.
There are thousands of companies in the world such as Amazon, eBay, and Google, who offer affiliate programs.
You can find affiliate offers either by contacting merchants directly, on their websites, or on dedicated platforms such as ClickBank.
It's always best practice if the product or service that you are about to promote is
of high quality
relevant to your website
already purchased and tried by yourself
something you are very interested in
For more on affiliate marketing go ahead and read What is Affiliate Marketing and How It Works.
3/ Selling e-books
Writing your own ebook can be a lot of work upfront, but once it is created it has the potential to provide you with a passive revenue stream for the years to come.
You can either promote the ebook on your own website, sell it on platforms like Amazon, or even offer it as an affiliate arrangement so other websites that provide content related to it can promote it to their readers.
Stefan James, internet entrepreneur and life and business coach, claims that the fastest way to start generating money online is by writing and publishing your very own e-books through Amazon Kindle and in his course 24hourbook, he lets you know everything towards creating, publishing, marketing, and earning your first money through them, in less than 24 hours.
4/ Create Online Courses/Tutorials
Online courses can also be an amazing source of passive income.
First of all, you locate a problem that people need help solving.
Then you create an online course, which will offer insights and ways towards solving this specific problem.
The course can include videos, audios, animations, slide presentations, images, e-books, etc, with information relevant to the problem and its solution.
There exist many ways to bring people to buy your course such as paid advertising, social media, your website/blog, live online seminars, your email list, YouTube, etc.
Teachable is a great platform which can teach you everything you need to get started, host your courses, arrange the payments, and basically take a lot of burden of your shoulders, letting you focus on what really matters… Creating quality courses!
You can join Teachable and create your very first course for free.
Their blog and free seminars offer a great deal of valuable information on how to get started.
5/ Open a Youtube channel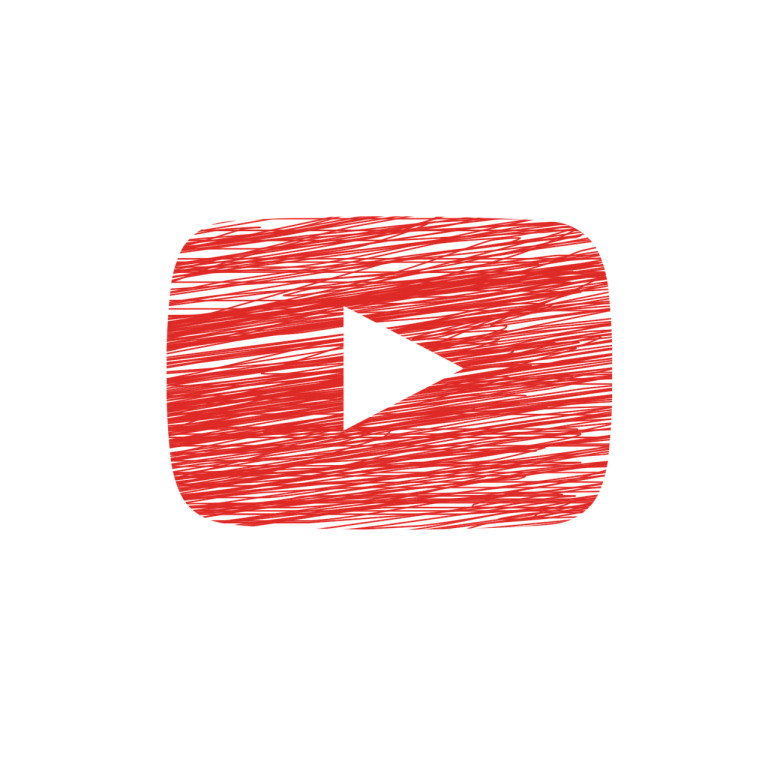 YouTube is the second most used search engine after Google. That means that when people are not using Google search to find what they are looking for, they are likely to be using YouTube search.
Everyone can create videos and upload them to YouTube in no time and make money by using Google Adsense on them.
Google Adsense allows you to display ads before, during, or after your video. When people view those ads, you will be earning money.
The ads that will be playing will be relevant to your channel and video as well as to the interests of your viewers in order to increase the probabilities of the viewer watching them in their entirety.
You can create videos in just about any subject that you like – music, tutorials, opinions, comedy, movie and product reviews, science, art, numbered lists (e.g Top 10 Ways to Kill a Mosquito).
It can surely take a lot of time upfront, but once your videos are uploaded you have the potential to be making a passive income through them indefinitely.
A video that you have uploaded on YouTube two years ago, could still be making a lot of money for you to this day.
The keys to building a passive income with YouTube are:
creating a lot of videos
making those videos compelling, useful, unique, quality, etc.
getting enough subscribers and viewers.
Google Adsense is not the only way towards building a passive income through your Youtube videos though.
You can use your videos to promote affiliate products or services, your ebooks, courses, and tutorials, etc, as well.
6/ Sell Your Licenced Photos/Images
Licensed photos and images are used everywhere.
The blogs that you read, the ads that you come across, the magazines, the marketers, the entrepreneurs, are all using licensed photos and images.
And where there is a high demand, there are possibilities for high profit.
If you like taking photos or maybe creating your own images, you are up for a treat as you can start making money by selling them online.
Shutterstock and iStockphoto are two of the dozens of platforms where you can sell your photos and images.
Simply take a photo or create your image, send it to them, and if approved, each time someone purchases it, you get paid a royalty.
This way, a single photo or image, becomes an opportunity for you to be earning a passive income since it can be sold again and again.
All you need to do is create your photo or image portfolio, upload it on one or more photo platforms, and earning money becomes completely passive.
Usually, all the technicalities of your sales, such as the payments are handled by the platform itself.
Go ahead and sign up for the Shutterstock contributor and iStockphoto contributor programs in order to start making money by selling your photos and images right away.
Be aware that you don't need to own a professional camera or even be a pro at photography and image creation to make passive income online with those sites!
In fact, all you need is a smartphone with a decent camera and/or some basic Photoshop skills.
7/ Product Designs
Another way you can make a passive online income is by using your own designs on another company's products.
Some companies like Red Bubble and Tshirtgang will allow you to use your own designs on their products such as t-shirts, coffee mugs, laptop covers, mobile phone cases, etc.
This way, when someone purchases a product from the company with your design on it, the company will pay you a portion of the profits.
You don't have to do anything besides providing the design. Everything from the creation of the product to its shipping and the payments is taken care from the side of the merchant.
Your designs are going to keep getting used again and again on a variety of products which people will keep purchasing.
This way the income that you are earning from them becomes passive.
The more designs you upload, the more money you are going to be making.
You might as well promote your designs on your website or YouTube channel in order to increase their sales and so your income.
P.S. – A month ago I made 10$ out of nowhere from a random design I had uploaded on the Tshirtgang platform a year ago just to test it out.
I can only imagine the amount of money I would be making if I had uploaded, let's say, 100 different designs.
Conclusion
Maybe you want to quit your job because you are bored and tired of it, or because you need to be spending more time with your family without being constantly exhausted…
Maybe you want to make some extra cash per month to live a better life or to be able to provide for your family…
Whatever the case, deciding to create a passive income stream might be one of the best choices you are ever going to make.
Quoting Warren Buffet:
If you don't find a way to make money while you sleep, you will have to work until you die
Earlier, we saw 7 ways towards earning a passive income on the internet.
Is there a way towards earning a passive income online which is better than all the others though?
Well, it depends on the individual.
However, if you want to get a taste of my opinion go ahead and take a look at the best way towards making a passive income online.
If you have any questions or need any help from me, I encourage you to leave a comment below or send me an email at harry@dearboss-iquit.com and I will get back to you as soon as possible.
My best regards to you,
Harry!