As a teenager, I always secretly dreamt of working from home. I hadn't realized that making money online was an actual thing until a couple of years ago.
When I first found out that thousands of people are making money blogging, I got hooked. I immediately started looking for a way to do it myself.
During my research, I realized that there actually exist tons of ways to earn money through blogging.
In this article, we are going to discuss some of the simplest ones to get you started.
First things first though…
Do You Have a Blog?
This guide is addressed either to people who already have a blog and want to start making money through it or people who don't have a blog yet but want to create one for the purpose of monetizing it.
If you don't have a blog, and you are one of those people who have little to no technical background with such stuff, just like I was, go ahead and check out my guide on creating a blog for free, before moving on.
It's really much simpler than you believe!
If you do have a blog though, skip the step above and keep reading.
How to Make Money Blogging
Let's assume that you already have a blog up and running. How do you start making money through it?
The prerequisite to making money through your blog is to be getting visitors. If your blog does not get visited by people, none of those ways that are going to be discussed is going to deliver any kind of profit to you.
There are many ways to get people to start visiting your blog such as using keywords, or promoting it on your social media but this is a talk for another time.
The next step is to make those who visit your website trust you.
Your blog is a way to show your visitors that you are able and willing to help them for free. By letting your visitors read your useful content without asking for anything in return, you gain their trust.
This way, those visitors are more likely to buy from you, either it is your services, your products or anything else.
Also, the more you keep blogging, the more experienced you become in the subject you are blogging about and people will start recognizing you as an expert in your field.
Once you get to this point, people will trust your word even more and thus buy from you more.
So basically, your blog is used as a way to get people to know and trust you.
Some tips to achieve that are
Keep publishing useful, informative, helpful content relevant to your niche that makes the life of your readers better in one way or another
Share your content on your social media accounts
Make your headlines precise and enticing
Use social sharing plugins and encourage your visitors to share your content
Publish fresh content as frequently as you can
Keep your old posts up to date
Encourage people to comment on your posts or contact you
You get a visitor… They trust you… Now what?
Now you have to find a way to turn this visitor into money in your account and there actually exist tons of ways to do that such as
Advertisements
Creating and selling digital products
Selling your services
Affiliate marketing
Premium content
Memberships
Email marketing
Let's find out more shall we?
Ways to Make Money Blogging
1/ Advertisements
One of the most common ways people make money blogging is through placing ads on their blogs.
Some options towards monetizing your blog through ads are
Google Adsense
Renting Ad Space
Sponsored Posts
Google AdSense
Google Adsense is one of the most popular advertisement programs out there.
All you have to do is join the program and paste a specific piece of code that you'll be given on your website where you want the ads to show(usually on the sidebar or at the end of your articles).
Every time a person clicks one or more of those ads, you are earning money.
The ads are usually relevant to a blog's content.
However, Google is gathering data from a visitor's search history in order to be able to display ads that are most likely to get clicked by them.
However, to make any serious amount of money through Google AdSense, you need thousands of visitors per month.
It might take years for a new blog to get there.
The same goes for all other advertising options that we are going to discuss right below.
Renting Ad Space
Renting ad space means offering a specific area on your website in order for someone to display an ad there in exchange for a monthly or a flat fee.
Blogs which get a lot of traffic can charge up to 2000$ and even more per month for an advertisement displayed on the top of their sidebar.
If you want to start renting your website's space for displaying ads, you can start contacting companies asking if they want to advertise on your website.
You can also create a page on your blog explaining the advertisement service you provide, sharing some of your website's stats and demographics, and encouraging people to contact you for a deal.
Sometimes, blogs that get a decent amount of viewers, will get approached by companies who are willing to pay for advertising on them.
If you want to discover more about renting your blog's space for ads, go ahead and take a look at this Guide on Selling Advertising on Your Blog.
Sponsored Posts
Hosting sponsored posts is similar to renting space for displaying ads.
The only difference is that sponsored posts are actual posts that you will publish on your blog for your visitors to read.
Such posts will usually be reviews of products or services relevant to the content of your blog and should be composed by you.
The company which pays you for a sponsored post will usually let you try the product yourself before reviewing it in order to find out all about its features, how to use it as well as the results it brings.
Be careful to not oversell any product or service because you will lose the trust of your readers. Moreover, I wouldn't review a product that I haven't tried myself.
Always be truthful and let the company who is paying for the sponsored post know that you are going to review the product honestly, revealing all its pros and cons. If the product sucks, you are going to let everyone know with no hesitation whatsoever.
Just like renting your space for ads, you can create a page on your blog explaining the sponsored post service you are providing, sharing some of your website's stats and demographics, and encouraging people to contact you for a deal.
2/ Create and Sell Your Own Digital Products
If your blog targets a specific niche, then it would be relatively easy to start promoting your very own e-products to your readers.
Such products could be
Courses/Tutorials/How to Guides
E-Books
Case Studies
Those products have to either be highly entertaining or help your readers achieve a specific result or solve a problem that they are facing.
Courses/Tutorials/ How to Guides
A course is an aggregation of information that helps a person get from point A to point B.
An example course could be "How to Eat to Lose your Belly Fat in Less Than 60 Days" where you will be teaching people about eating habits that will help them lose their excess belly fat in less than two months.
The course must always be relevant to your blog.
By the time you will start putting your course together, you will have already published a foundation of content on your blog anyway, so it will be way easier.
All you have to do is take some pieces out of your existing content, reshape it, add some fresh one, and there you have it! A course!
You can then create a landing page, start linking to it throughout your articles so your readers can find it, and then sales are going to keep coming by default.
To create a course on a subject you don't have to be an expert, you just have to be a little more knowledgeable than an absolute beginner.
An awesome platform that can teach you an awesome deal about creating your own courses is Teachable. They will also host your courses, arrange payments and delivery, etc.
E-Books
The difference between an e-book and a course is that a course might be composed of videos, graphics, pdf guides, text, Images, Graphs, etc.
An e-book is basically a digital book; just text with images.
Also, a course is always a guide offering all the steps to get from where you are to somewhere you want to be.
An e-book is of a more entertaining nature and could be offering more general insights and personal experiences and not just the steps towards reaching a specific goal.
An e-book does not have to be enormous to generate an amount of passive income for you. 20-30 pages for 5$ is pretty solid and can also be composed easily by repurposing your existing content.
Case Studies
A case study is an in-depth examination and documentation of the entire process towards reaching a specific goal.
For example, a case study might be "How I managed to increase my blog's traffic 100% by posting on Pinterest three times a week".
In a case study, you are documenting exactly how you started, the steps that you took, the time and effort you made to reach your desired results, the setbacks you faced, how you overcame them, etc.
Everything can be replicated exactly by those who purchase it in order to achieve the exact same or even better results.
3/ Become An Affiliate Marketer
Instead of creating your own product to sell which requires a lot of work up front on your part, you could start selling other people's products.
An affiliate marketer is a person who recommends other people's products and gets paid commissions when someone buys those products.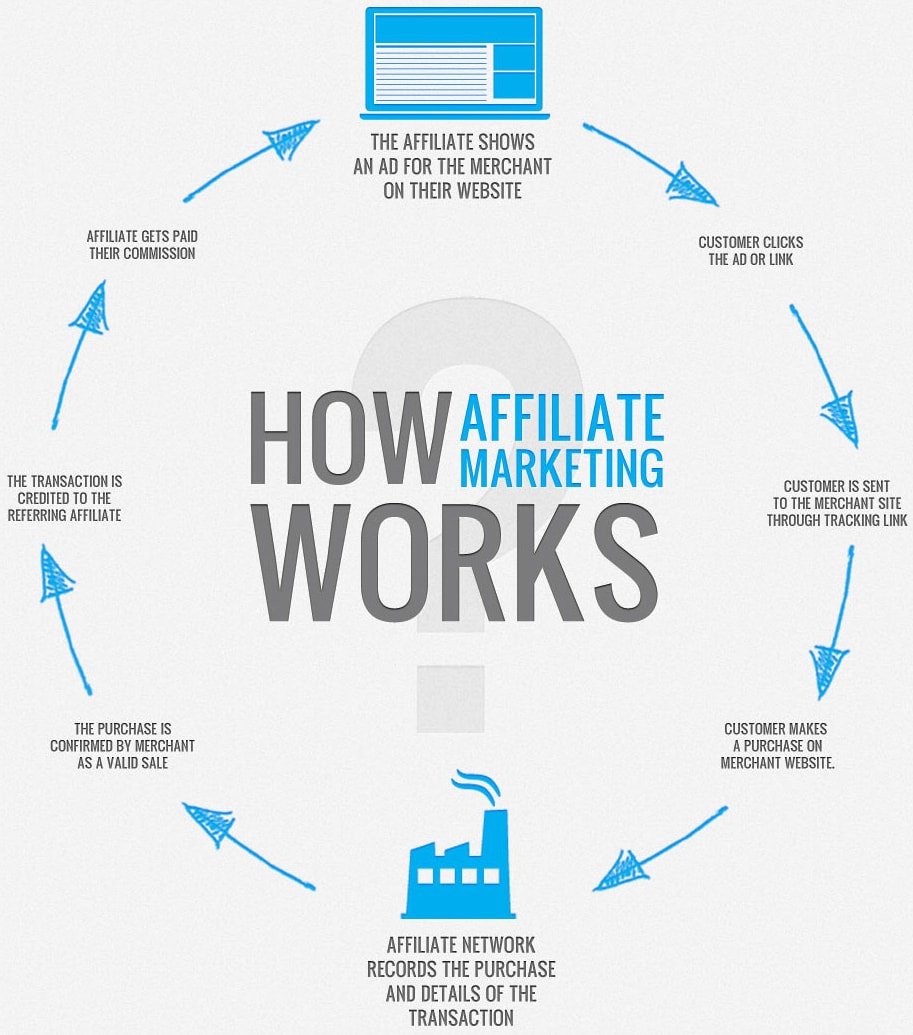 Some legit ways of becoming an affiliate marketer are by
Creating product reviews on your blog
Recommending products on your blog
Product Reviews
There exists websites that are making tons of money simply by reviewing a variety of products.
For example, a blog on mobile tech can be creating reviews around
New mobile phone releases
Mobile software like applications, system upgrades, etc
Mobile hardware like cases, chargers, wireless Bluetooth, headphones, etc
In those reviews, the blogger offers his honest opinion on each product he is reviewing and includes a link to a merchant's website(such as Amazon) where the reader can buy the product.
When someone buys, the blogger earns a commission.
Some people will buy while others won't.
Review blogs are extremely profitable as those visiting them are trying to decide which product to buy and this means that they are actually on the verge of buying one.
Recommended Products
Let me demonstrate an example of this.
This article is a guide on making money through blogging. It contains information on the ways someone can use to make money with a blog. Everyone that comes to read this article has come with a sole purpose, to learn how to make money blogging.
While providing useful information on the subject, I am letting you know about a product that helped me make money blogging.
This product is Wealthy Affiliate. It is basically the platform that has taught me everything I know about creating a blog and monetizing it through affiliate marketing.
I recommend that you go ahead and check Wealthy Affiliate out as it might help you like it helped me.
Or you could take a look at a review of the Wealthy Affiliate platform that I wrote myself.
4/ Sell Your Services
Another legit way towards using a blog to make money is by selling your own services.
Are you a photoshop designer, a network technician, a photographer, a life or business coach, a writer, a foreign language teacher? Are you able to provide some other kind of service? Whatever the case you can use your blog as a way to reach people who are in need of your services and are willing to pay you for providing them.
Just like renting your space for ads, you can create a "Hire me" page on your blog, letting people know about the kind of services you are able to provide, your price offers, some samples of your best work, background experience, etc.
5/ Premium Content
Premium content is content that won't be accessible to every single person who visits your blog but just to those who have paid for it.
Your premium content should be your absolute best, state of the art content which at the same time helps your readers solve a problem of theirs in the best possible way.
If your free content is awesome, then it won't be so hard to get people to pay for an even better version of it.
You could charge a flat or recurring fee for infinite access to your premium content.
6/ Memberships
Another way of income that many bloggers are experimenting with is membership programs.
A membership means that the reader has to pay a recurring monthly or annual fee for access to an area of the blog which might offer
premium content
coaching
a forum
live chat
webinars
training
tools
etc
The secret is that your membership area offers tons of value to your visitors and includes stuff that cannot be found anywhere else online.
An example of a membership website is Wealthy Affiliate, which with its premium membership offers affiliate marketing training, access to tons of useful tools, 1on1 coaching, free hosting for up to 25 websites, live chat, plus many other other things.
7/ Email Marketing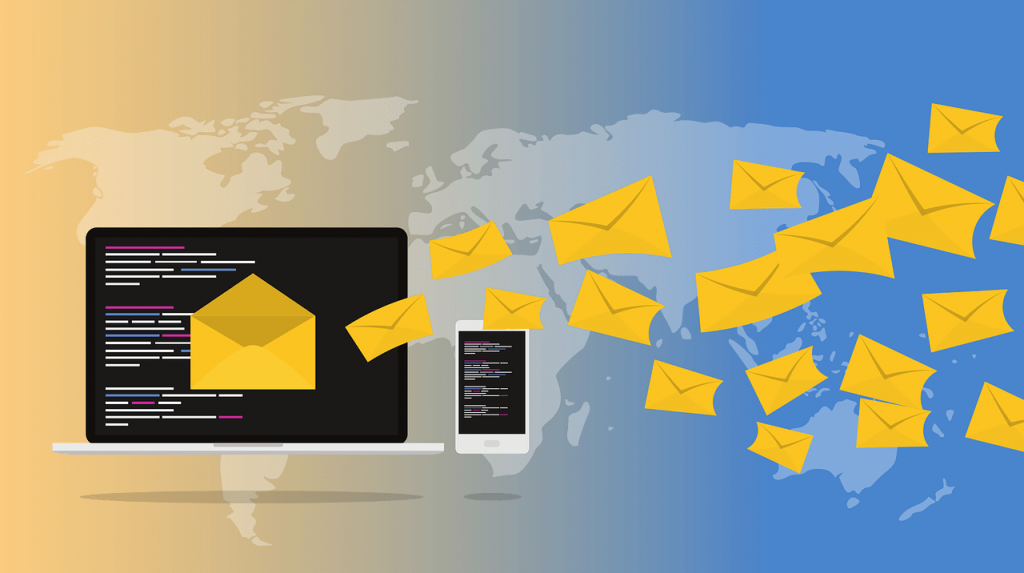 Email marketing is one of the most used ways towards monetizing your blog.
The most successful bloggers state that the size of your email list determines the amount of money that you will be earning through your blog.
The concept is simple.
A person visits your website and reads your content.
Somewhere on your website(on your sidebar, header, pop-up) is a sign-up form for your newsletter.
The visitor fills in their email to become a part of your newsletter and you are storing this email to an email database for future use.
Every person who gives you their email is considered a permanent customer and potential buyer of yours.
Email marketing can be used in conjunction with most of the monetizing methods discussed above.
For example, you can inform your subscribers about new recommended products, newly composed reviews, updates to your course, newly published content, or even get paid to send out sponsored emails to your entire email list.
The possibilities are endless.
How Long Will it Take to Make Money Blogging?
No one can really tell how long it would take for someone to make money blogging. There are so many variables in play such as
The Niche
Time and effort you put into your blog
Content quality and quantity
Your engagement with your audience
The training you follow
Your focus and patience
Consistency
Competition
etc
For some people, it might take 6 months of blogging to reach more than a full-time income, while for others it might take 2+ years to reach a part-time one.
The only thing that I can ensure you is that given the right time, effort, and persistence, blogging can definitely result in your financial independence for life.
So, What's the Best Way to Monetize a Blog?
I have actually tried a couple of the ways mentioned above towards making money through my blogs.
The one that has stood out to me the most is affiliate marketing.
Hundreds of thousands of people are making a living by running affiliate marketing blogs. The most successful entrepreneurs have actually started their careers by promoting other people's products.
Affiliate marketing is absolutely one of the best and simplest ways to monetize your blog as
You Don't Need to Have a Product to Sell, You Just Sell Other People's Products
This means that affiliate marketing is simpler and faster. To start making money through it you don't have to invest your time and energy into creating your own product first. You don't have to worry about customer support, delivering it, stocking, dealing with refunds, etc.
All this saved time can be invested into writing quality blogs, thus growing your audience and their trust towards you which over time will result in earning more and more revenue.
Review Products that You Are Already Using
Are you using a product related to your blog? Just create an honest review about it and you will be earning money through it.
Awesome Earning Potential
Pat Flynn, is currently making over $100.000 a month in affiliate commissions. You can see his income reports right here.
Blog4cash is an affiliate website itself.
It is a cross between a review blog and a recommended product blog because when I am recommending a product in my articles, I will actually link to a review of that product and not directly to the merchant website.
This way I help my visitors even more as they get to know all about the product that I am recommending such as
how it can benefit him
all its features
the downsides or cons
how to use it
the results that I have gotten using it
etc
Then, they can make an informed decision if the product is something that will help them solve their problems and reach their goals or not.
Conclusion
If you just created your blog, or you are an inexperienced blogger, I would suggest getting started with affiliate marketing.
An awesome platform that can teach you all you must know in order to create a successful affiliate marketing blog is the Wealthy Affiliate platform. I've been their member for 2 years now and I am anything but happy with every single thing they have offered me.
Go ahead and check my Wealthy Affiliate review right here.
This is where I got started and I believe it is the most suited way for beginners.
If you have been a blogger for a while and you are already getting visitors to your website, maybe you should start considering Google AdSense for some quick cash while you are building your own digital product to sell.
Whatever the case, to make real money blogging needs time, patience, perseverance, and lots of effort.
Which way would you employ towards monetizing your blog? Leave a comment below.
If you have any questions or need any further help or guidance from me, I encourage you to leave a comment below or email me at harry@dearboss-iquit.com.
You could also contact me through a PM on my Wealthy Affiliate Profile.
Whatever the case, I will get back to you as soon as possible.
My best regards to you,
Harry,
dearboss-iquit.com