Somehow, somewhere, you heard or read about Wealthy Affiliate.
But you don't know how to actually join it to start earning some money online.
Well, things are pretty straightforward.
Head off to wealthyaffiliate.com
Fill in your email address
Create your free account
Take the system tour
Complete your profile setup
Start your free training
Let's find out how it's done.
How To Join Wealthy Affiliate (With Pictures)
Head off to wealthyaffiliate.com, fill in your email, and click "Get Started" as shown in the image right below: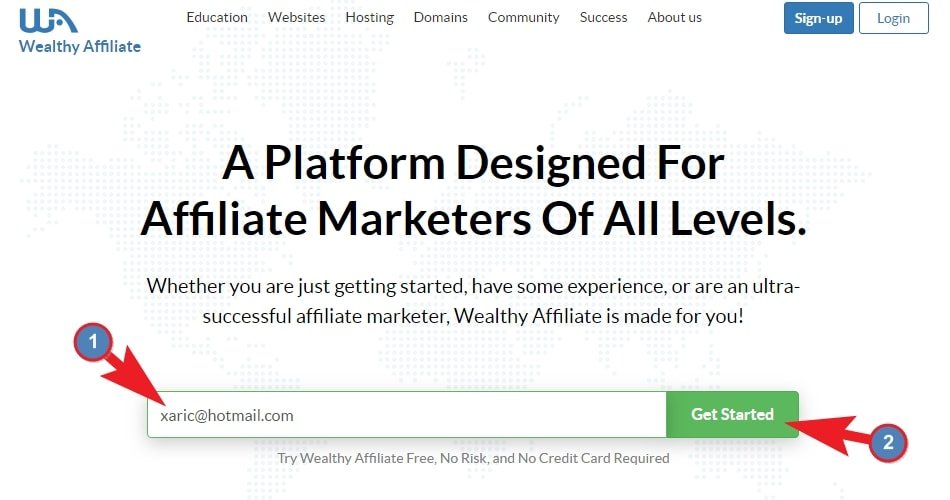 A new screen will pop up where you'll have to fill in some further information to create your account such as name, username, and password (No credit card info required whatsoever). Go ahead and fill everything in and then click "Get Started Now!" (See image below).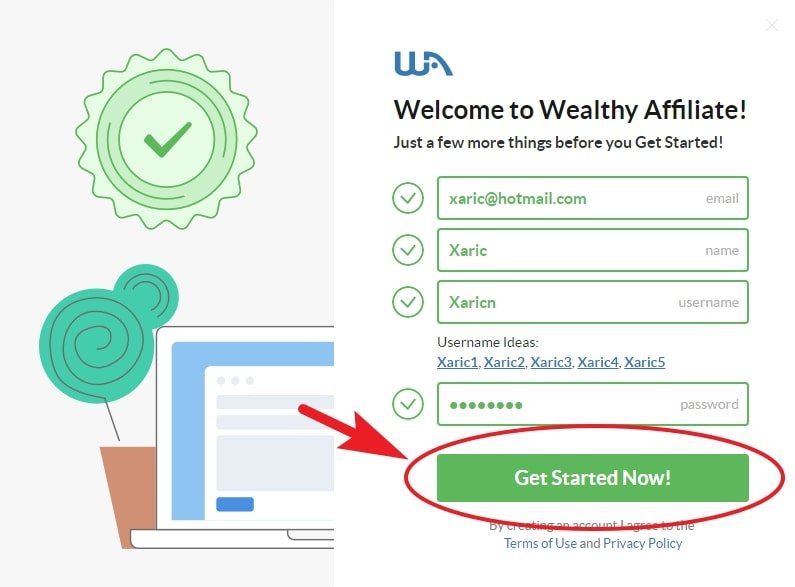 Once you are in, you'll be prompted to take the tour of the platform. Click "Start the Tour" in order to familiarize yourself with some important aspects and options of the platform (See image below).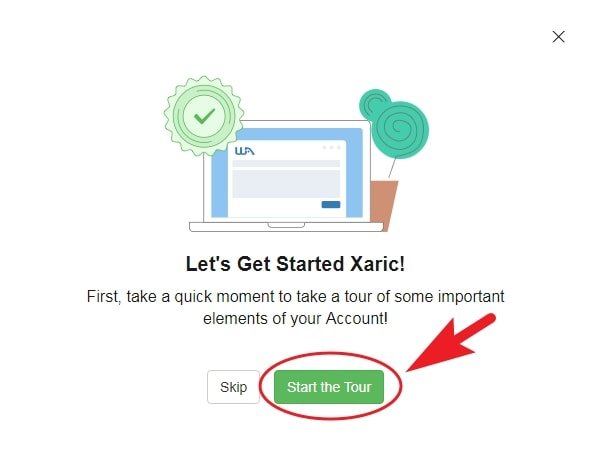 Once you finish the tour, you'll end up on the very first lesson of the Online Entrepreneur Certification where you'll get introduced to Kyle and Carson, Wealthy Affiliate's founders, as well as learn the basics of making money online, watch a complete walkthrough video of the entire WA platform, complete your account setup, etc.
Make sure to complete all your tasks without any rush, and then move on to the second lesson.
From this point on, all you have to do is follow the instructions provided within each lesson, complete all your tasks before you move on to the next lesson and until you have finished the first 10 free lessons you will already have
learned how to utilize Wealthy Affiliate to make money online
chosen the subject of your website or as we, affiliate marketers call it, your niche
created your first website
optimized your website for the search engines in order for people to visit it
discovered how to use keywords and why they are important
published a couple of pages on your website
and much more
I Can't Join Wealthy Affiliate for Free… Why?
People from a number of countries are not able to join Wealthy Affiliate for free due to high fraud rates.
Those countries are
Bangladesh
Egypt
Ghana
India
Kenya
Morocco
Pakistan
Philippines
Vietnam
If you live in one of those countries and you want to join Wealthy Affiliate, you can only do so if you pay directly for a premium membership.
Unfortunately, Nigerians are not allowed to join Wealthy Affiliate for free or become premium members. For now, Nigeria is banned from joining Wealthy Affiliate completely.
If you want to find out more about the banned countries and what you could potentially do to join Wealthy Affiliate if you are living in one of them, go ahead and read this article.
Conclusion
Here you go…
This is how to join Wealthy Affiliate…
Easy peasy right?
If you have any questions or need any further help or guidance from me, please email me at harry@dearboss-iquit.com or drop me a PM on my Wealthy Affiliate Profile.
I'll be thrilled to help you out.
Harry,
dearboss-iquit.com