Better Way Designs (or Better Way Imports) is a company that imports and distributes handmade accessories, beauty, skincare, and apparel products among others…
The company allows you to participate in its MLM compensation plan, meaning that you can make an income through distributing its products to retail customers as an independent distributor or as they call it a "Freedom Fighter" as well as for recruiting other people as Freedom Fighters who will distribute the company's products themselves…
This raises a few questions…
Is Better Way Designs a legit MLM company or a scam?
Are its products worth it?
Does its compensation plan offer the potential for you to achieve your financial goals?
Or is it just another pyramid scheme like the ones who leave those who join them hundreds of dollars poorer after having wasted hundreds of hours of their time?
In this Better Way Designs review, you'll discover everything you need to know to make an informed decision about whether this company is worth your time, attention, and money or not, such as
What Better Way Designs is
How Better Way Designs works
The company's background and owners
How much it costs to join
Its compensation plan
If it's a pyramid scheme or not
The products it offers
Pros and cons
and much more
Let's get cracking!


Better Way Designs Overview
Name: Better Way Designs or Better Way Imports
Owners: Unknown
Price: $199 (One-time payment) + $12.99 per month
Official Website: betterwaydesigns.org
Suggested? NO!
Increase your chances of reaching success in multi-level marketing by following a dedicated MLM course.
.
Product Returns & Exchanges
Replicated Website 
Established Company
Handmade Products
Before I move on to the actual Better Way Designs MLM review, I want to reveal to you some general MLM statistics that will probably SHOCK you to your very core.
10 Shocking MLM Statistics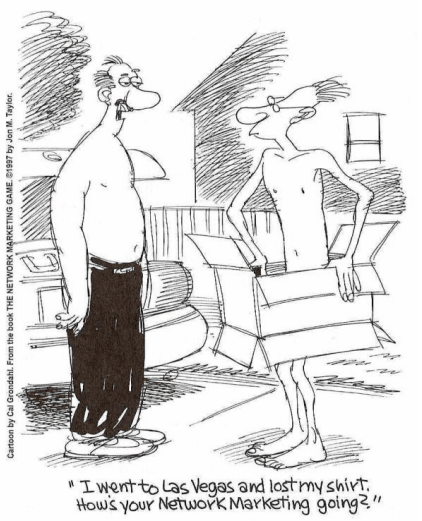 What is Better Way Designs About?
As mentioned earlier, Better Way Designs is a company that imports and distributes handmade accessories, beauty, skincare, and apparel products among others…
The company was founded before 2004 under the name Better Way Imports which changed to Better Way Designs somewhere around 2018.
Unfortunately, there's not that much information about the company's owners online but we know that it's located at 201 W.Washington Ave. #100, Zeeland, Michigan 49464 USA.
The company's motto is "Do Good. Do Well."
Its mission is "To bring dignity and hope to those who have become victims to the sex trafficking industry through the purchasing and reselling of products made by those who have been freed through the vessel of Freedom Parties, to connect the "us" with the "them" in order to create a "we" while emphasizing dignity rather than charity".
You can find a lot more about Better Way Designs, its mission, products, policies, etc on its official website.
Watch the short video below to figure out how Better way Designs works.
Better Way Designs' Products and Prices
Better Way Designs' products are imported from several manufacturers around the world and are all handmade.
The company imports and distributes hundreds of different products so for the sake of keeping this short I am not going to list down every single one of them separately.
Some of the products you can purchase through Better Way Designs are
Serums
Cleansers
Necklaces
Bracelets
Bags
Leather Wallets
Knits
etc
Most of the products are somewhat expensive ranging from $20 to more than $300 each.
So, How Can I Become a Better Way Designs Freedom Fighter?
You can sign up as a Freedom Fighter through the company's official website or through the website of another Freedom Fighter.
To complete the signup process, you'll have to fill in a form with your personal information, as well as purchase an enrollment kit that costs a one-time payment of $199 plus a replicated website that costs $12.99 per month.
This enrollment kit contains several business marketing products such as
20 Catalogs
50 Order Forms
50 Invitation Post Cards
30 Trafficking Brochures
6 Hostess Packet Envelopes
10 Better Way Design Pens
1 Training Manual
To remain active as a Freedom Fighter and qualify for commissions, you must maintain $600 in net sales in a rolling quarter.
A rolling quarter is a 3-month period that includes the current month and the previous two months.
Net sales are sales after discounts and do not include tax and shipping/handling.​
So, let's start talking money, shall we?
Better Way Designs' Compensation Plan
Unfortunately, I couldn't find Better Way Designs' detailed compensation plan neither on the company's website nor anywhere else online.
The closest thing I found is a Freedom Fighter Agreement Form.
According to that form, a Freedom Fighter can earn money with Better Way Designs in three ways.
First, as a Freedom Fighter, you can purchase Better Way Design's products at discounted prices and then resell them to retail customers. The actual amount of those discounts is uncertain.
Secondly, you earn commissions when a customer purchases BWD's products through your replicated website. The actual amount of commissions you earn per sale is uncertain as well.
And lastly, you can earn money by recruiting other people as Freedom Fighters. The compensation structure of your downline is also uncertain. It could be a binary, a uni-level, or some kind of matrix. It could include bonuses and higher commissions based on your rank advancement within the company.
No clue…
I am currently in touch with Better Way Designs' support team to get my hands on the full compensation plan of the company. Once I do, I'll come back and update this review.
If you want to find out more about Better Way Designs' compensation plan yourself, you could contact the company's support team at the email info@betterwaydesigns.org or the telephone number 616.648.0900​
How Much Does It Cost to Become a Better Way Designs Freedom Fighter?
In order to become a Freedom Fighter you need to purchase an enrollment kit which costs a one-time fee of $199.
In addition to the enrollment kit, you will have to keep paying a $12.99 monthly website subscription fee to keep your replicated website up and running. 
You can cancel your website subscription fee any time you want through your Freedom Fighter's back office.
Please note that if you discontinue your website subscription, you will lose all access to your website as well as all the capabilities of placing orders through your Freedom Fighter's back office.​
So basically, despite the fact that you have the option to cancel your website, if you do so, you are screwed…
Is Better Way Designs a Pyramid Scheme?
Most of the time it's very hard to distinguish between a legit MLM company and a pyramid scheme.
The video below will help you understand how to spot and avoid pyramid schemes in general.
The main difference between an MLM and a pyramid scheme is that MLMs give you the opportunity to earn commissions by selling actual products or services to other people in retail without having to recruit them while with a pyramid scheme the only way to earn money is by recruiting other people into the scheme.
Not all MLMs are legitimate. If the money you make through an MLM is based on your sales to the public, it may be a legitimate one. If the money you make is based on the number of people you recruit and your sales to them, it's not legit. It's a pyramid scheme. Pyramid schemes are illegal, and the vast majority of their participants lose money. – Federal Trade Commission
Since with Better Way Designs, you have the option to earn commissions by selling the company's products to retail customers, I have to conclude that Better Way Designs is NOT a pyramid scheme.
Product Returns & Exchanges
Replicated Website 
Established Company
Handmade Products
1 • Product Returns & Exchanges
Better Way Designs offers a satisfaction guarantee on all its products. The company will unconditionally give a refund or make an exchange for an identical product within 45 days of its initial
purchase.
In addition, items may be replaced within 90 days of their initial purchase if received broken. 
Products with money-back and satisfaction guarantees definitely sell easier than those who have none!
People just seem to feel more comfortable spending money on something for which they could get a refund or exchange anytime they want if they needed to.
In addition, research shows that money-back guarantees increase customers' feelings of satisfaction with their purchase, making them more likely to make another purchase from the same seller.
This is all in your favor because more sales = more money for you!
Upon signing up as a Freedom Fighter, the company provides you a pre-made website (replica of betterwaydesigns.org) which people can visit and purchase Better Way Designs' products online.
When someone who visits your replicated website purchases one or more BWD products through it, you pocket a percentage of the total amount of money paid by that customer.
In addition, if someone signs up as a Freedom Fighter through your replicated website you become their sponsor and they become part of your 1st level of recruits. 
If marketed the right way, this website could help you maximize your customers, commissions, and recruits.
If your business is not on the internet, then your business will be out of business – Bill Gates
Better Way Designs has been operating for more than 15 years. 
A company that has been up and running for that long probably offers products that are high-quality and in high demand which means that you won't have a very hard time finding potential buyers.
Companies that operate for so many years are considered well-established, with a loyal clientele and high reputation, something that makes them unlikely to shut down any time soon.
Handmade products are very popular nowadays…
In fact, the handmade crafts industry is worth over $44 billion in the US alone and is still booming year after year.
Most people are willing to pay a lot of money for handmade products that match their taste because they are of high-quality, 100% unique, creative, and are created out of ones love for their craft.
Unclear Compensation Plan
MLM Business Model
Expensive Products
Poor Training
1 • Unclear Compensation Plan
After searching around for hours, I still haven't managed to locate a fully detailed compensation plan of Better Way Designs anywhere online.
All legit MLMs MUST have a full compensation plan easily accessible on their main website so this isn't such a good sign for me.
Let me tell you that I would never sign an agreement as an independent contractor of an MLM company if I didn't know EXACTLY how they are going to compensate me for my sales and recruitments and neither should you.
As mentioned earlier, I am not fond of the MLM business model in general for many reasons…
First of all, the failure rates of MLM participants are awfully low (74% – 99% to be more exact).
Secondly, I hate selling…
And thirdly, I've heard so many stories of people losing all their friends, family, and money due to the pushy and sleazy practices they were being taught by their "mentors" that I have become repulsed by the MLM business model in general.
It's just not worth the trouble in my mind…
Unfortunately, Better Way Designs' products are very expensive.
I mean, I'd never spend $80 on a wallet, $60 on a set of marble earrings, and $300+ on a blanket.
However, I guess that all handmade items are more expensive than products that are mass-produced, and there will always be people who are willing to pay a lot of money to obtain some of them…
The only training that you'll get as a Freedom Fighter is through one training manual that is contained within your enrollment kit.
One of the most common reasons that so many people fail to make a profit in MLM ventures is the lack of proper training and let me assure you that a small training manual is definitely not enough to help you achieve your financial goals.
Expecting to make any serious money by reading a training manual would be like expecting to become a doctor by reading 2-3 books.
After searching around on YouTube, I didn't manage to find any training videos uploaded by other Freedom Fighters either.
Usually, the independent consultants of other MLMs publish training videos on YouTube in order to maximize their sales and recruits.
The lack of training by other Freedom Fighters on YouTube concerns me a lot because it kinda shows me that the company might be deserted and inactive…
Is Better Way Designs Suggested?
I wouldn't join Better Way Designs for three simple reasons.
There's no detailed compensation plan of the company anywhere online
The company seems inactive
It's an MLM
Personally, I am not at all fond of the MLM business model in general…
The success rate of MLM reps is awfully low
They are way too volatile and unstable
You need to invest a ton of money, time, and energy until you manage to make a profit (if you ever actually make a profit)
And most of them focus on recruiting people instead of actually providing an actual valuable and beneficial product/service
Plus, in order to make money with the MLM business model, you'll have to turn into a sleazy salesperson and I really hate selling as much as I hate being sold to.