There exist many ways towards earning a passive income online but in this article, I am going to let you know about the best one.
Most people love the idea of earning a passive income and who wouldn't?
Earning money without doing nothing? Count me in!
But is this actually the case? Could someone earn money without working?
To answer all your questions, before letting you know about the best way to make a passive income online, let's take a look at what "making a passive income" means.
What is a Passive Income?
As per Wikipedia, passive income is income resulting from cash flow received on a regular basis, requiring minimal to no effort by the recipient to earn it and maintain it.
That means that you are earning a steady salary without actually working.
However, that does not mean that money will be falling from the sky right on your lap without having taken any action at some point, but rather that you have already invested your time, money, and have worked really hard to build something substantial that will make money for you while not working.
For example, a restaurant owner started from the same place that you are right now.
He had no experience, he had no money, and he had no clue that he would earn a passive income at some point.
He studied, he worked countless hours, he washed dishes and burnt his food…
Year after year, he grew more experienced while putting some money aside, until he decided to invest them towards creating his own business.
He opened his own restaurant, he became an owner, he has people working for him and now he is making money while sleeping or on vacation.
This is what making a passive income means.
However, right now, you don't have the expertise or the money to open your own business, but there still exist alternate ways to start making a decent passive income.
The simplest, fastest, and most inexpensive way towards earning a passive income is creating and developing your very own online business.
Why Bother Earning an Income Online?
According to research, almost 3.5 billion people are currently using the internet. This is interpreted as 51% of the current population and as you can see in the graph below, the numbers are growing exponentially each year.
By running an online business, you are not limited by national borders and every single person who has a device and an internet connection could become your customer at any time.
Based on the math, in a few years, your audience is going to be the entire population of the earth.
Since the internet is working 24/7/365, your online business is going to be working along with it, while you are sleeping, being on vacation, taking a bath, or traveling all around the world.
The possibilities and potential while working online, are endless and limitless.
-This sounds interesting Harry, let's start finding out more.
What is the Best Way to Make a Passive Income Online?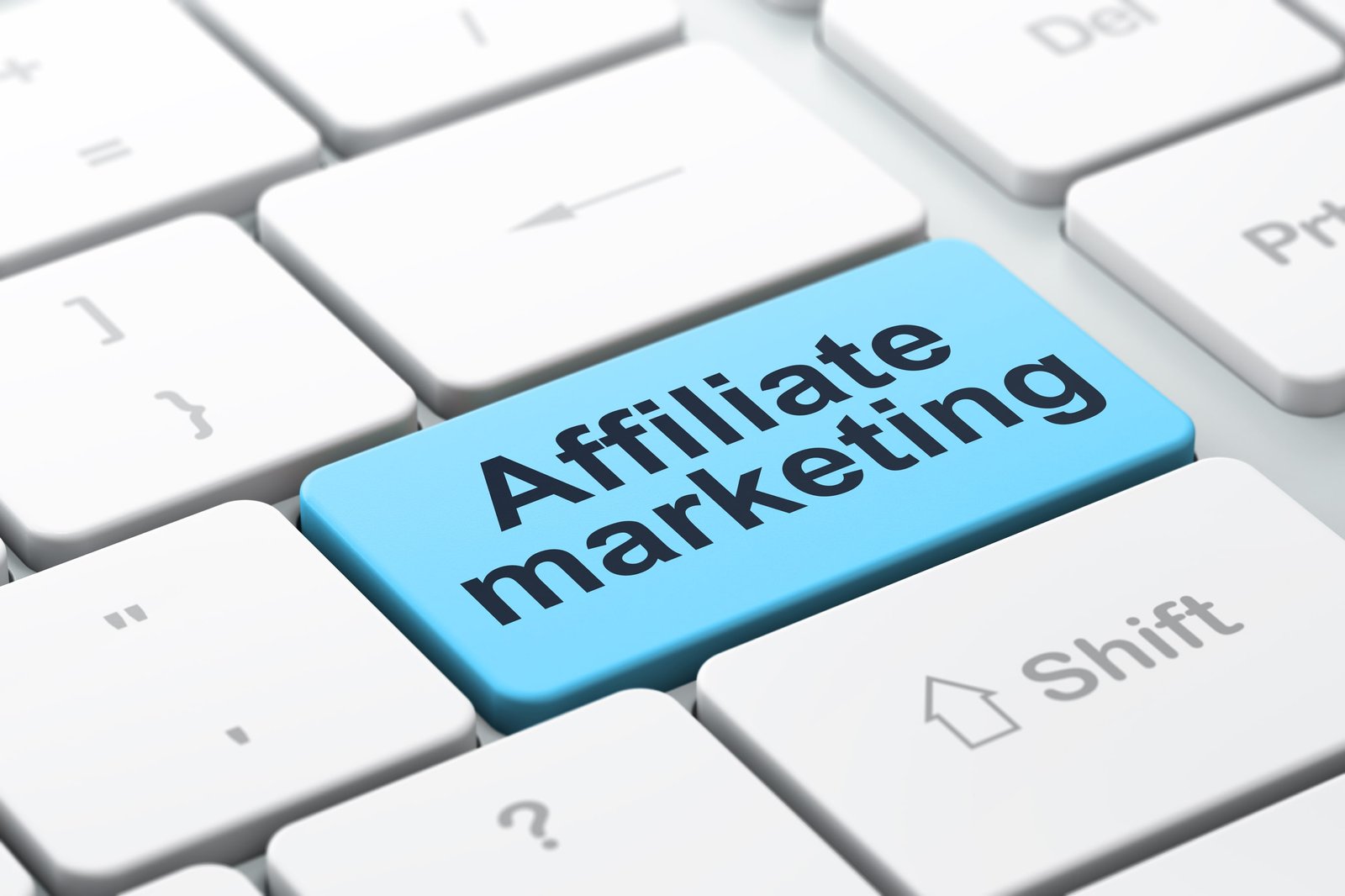 Affiliate marketing has been around for many years but during the last few, its popularity has skyrocketed due to the increasing numbers of people browsing the internet.
Thousands of people are already living their lives while earning a passive, full-time income through their online affiliate marketing businesses, without working a mainstream job, and millions of others are currently trying to follow their example.
Affiliate marketing is undeniably one of the best ways to make a passive income on the internet, so let's see exactly how it works and how you could make it work for you.
How Does Affiliate Marketing Work?
To start earning a passive income online as an affiliate marketer, you are going to need a website.
Don't worry though, creating a website is easier than ever. Take a look at Creating Your Own Business Website for Free, in Less Than 2 Minutes and see for yourself.
As an online affiliate marketer, you will be promoting quality products or services that you have already tried, to people who visit your website.
When some of those people decide to pay for those products or services that you are promoting, a percentage of the total amount paid goes right into your pocket.
This is called a commission.
Here is exactly how affiliate marketing works:
Your website is up and running, containing posts and pages
You join affiliate programs and your merchants provide you with affiliate links
You will be strategically adding those affiliate links inside your posts/pages
Every affiliate link is unique to each affiliate in order for the merchant to track the transactions
While on your website, visitors will click on your affiliate links
Your visitors are being sent to the merchant's website
Some of them will make a purchase while on the merchant's website
The merchant sees that the customer who made a purchase was sent to their business by your unique link
The merchant pays you a commission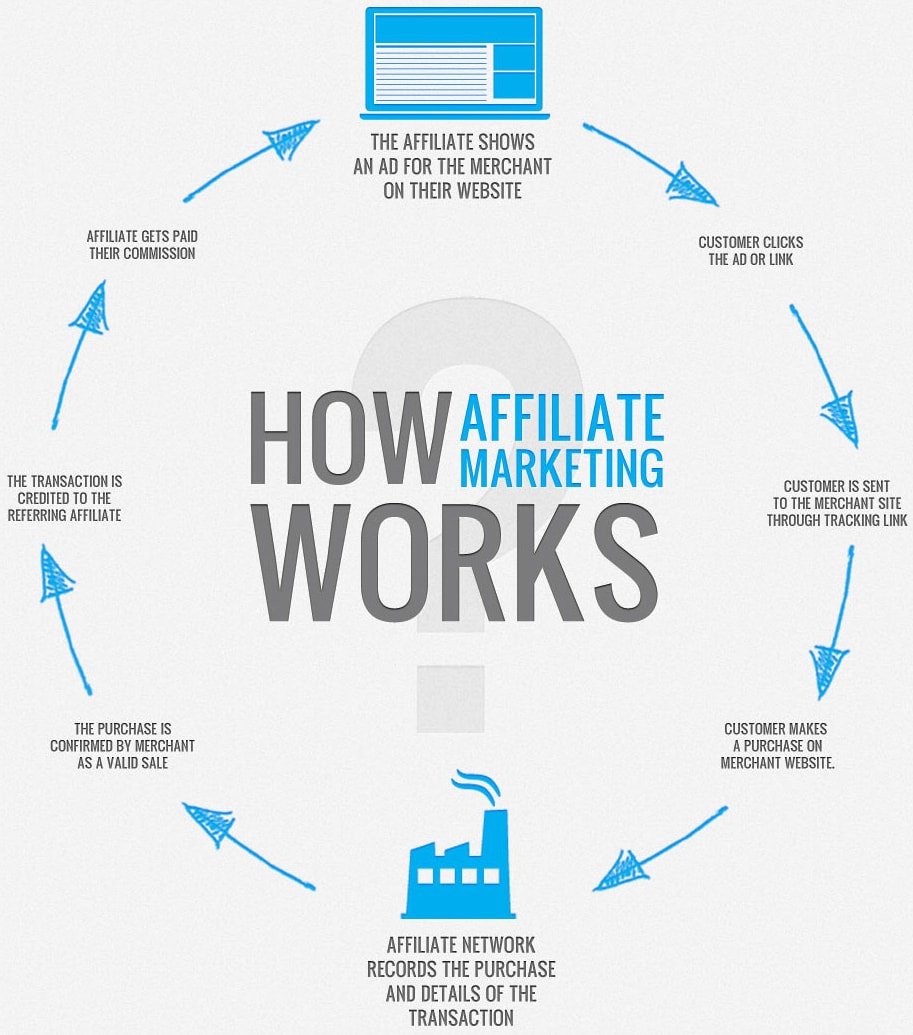 Affiliate Marketing Example
You are now on my website reading this article which interests you.
Somewhere inside my content, I am including affiliate links like this.
If you click this link, you are going to be redirected to my merchant's website, Wealthy Affiliate, which is the place that taught me everything I needed to know about making a passive income online through affiliate marketing.
Since you are here to find out how to achieve the same thing, I am recommending to you the place that taught me how to do it.
You can join Wealthy Affiliate for FREE through my link and solve the problem which led you here in the first place at once.
If at some point you decide that you want to upgrade your membership from free to premium, I will earn a commission from your purchase.
And how is this considered a passive income you ask?
You see, this post will always be visible on the internet and people will keep reading it as well as clicking through my affiliate links.
Some of them will be purchasing premium memberships and with each purchase, I will be making more money.
I am writing this article once, and I will be making money from it for the years to come.
This is what passive income means; putting a lot of effort once into something that will most probably pay you multiple times throughout the years.
If you feel that earning a passive income might be something that interests you, and you need to find out more about the place which made it possible for me, go ahead and read my thorough and honest Wealthy Affiliate review.
Why is Affiliate Marketing the Best Way to Make a Passive Income Online?
You don't need to have your own products; you will be promoting other people's products
No shipping expenses, packaging, inventory stacking, etc
No need of having any previous experience
You don't even need a website, although having one would be optimal
You choose what to promote and you can promote products you have already tried just like I am promoting Wealthy Affiliate
You can focus on promoting things you are passionate about
More than 100.000 available affiliate programs
More than 600.000.000 products to promote
It's very simple to start with
Most large companies offer affiliate programs (Amazon, Etsy, Apple, Nike, eBay, etc)
You can find affiliate programs for literally any product on the face of the earth
The Dark Side of Earning a Passive Income Through Affiliate Marketing
Making a passive income does not mean that you are going to be earning money easy, fast, and without investing your time, efforts, and even some of your money.
On the contrary, you will have to put extreme amounts of effort until you gain enough momentum and succeed in earning and maintaining a steady, passive income stream.
Most people start with affiliate marketing from zero. No following, no audience, and no previous experience.
That means that in order to start seeing any substantial results, it might take months or even more than a year, depending on the subject you are writing about, the work you put in, your knowledge, patience, willingness to experiment and fail, and much more.
Earning a passive income online is not an easy path to take.
At the end of the day, you are trying to set up a business from scratch while having no previous experience with such matters.
However, if you gain the right knowledge, have the right attitude, and keep moving no matter what, it is impossible to fail.
The place which made it possible for me is Wealthy Affiliate so make sure that you take a look at my review before leaving this article. You never know where it might take you…
How to Get Started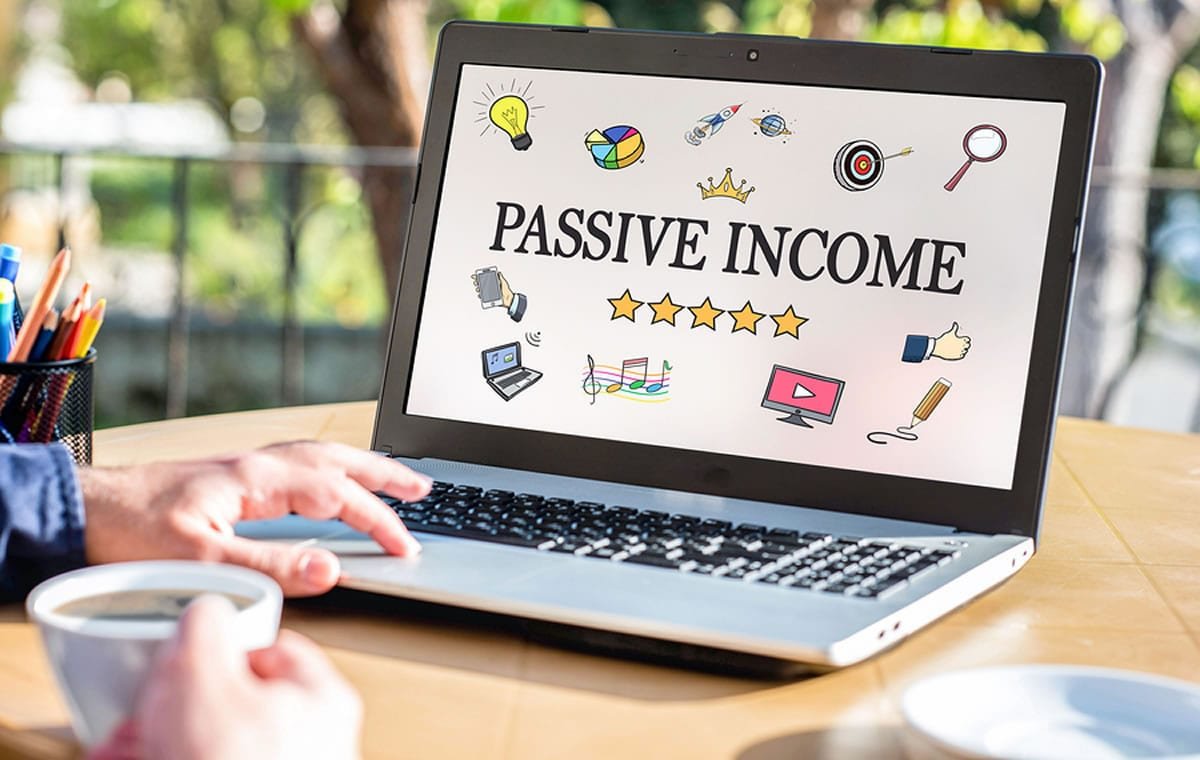 There are a few steps you need to take in order to get started:
You have to decide on the subject of your website. Your website's subject might be anything you want, such as something you like doing, an interest/hobby/passion of yours, something that you'd like to learn more about, something that you are proficient at, etc
After having decided your subject, it's time to start building your website which is going to be the place where people will be coming to learn more about this specific subject.
Inside your website, you are going to be posting pages and articles which will contain affiliate links, leading visitors to products relevant to your interest/subject/hobby/passion. When people click your links and purchase the products that you are recommending, you will be earning money.
Find ways to attract more visitors. This is your #1 job! The more people that come to your website, the more people will be clicking on your links, the more products will be sold through your links, and the more money you will be making from commissions.
Basically, all you have to do is complete steps 1 and 2 once, and repeat over and over again steps 3 and 4 until you make your desired amount of money.
I know that you might be overwhelmed right now! Just take a step back and take a deep breath.
Are you Ready to Build Your First Online Business for FREE?
Do you want to learn how to do everything mentioned earlier in more detail by following a step by step training for beginners?
Wealthy Affiliate taught me everything I know and made it possible for me to start earning a passive income on the internet.
When I first joined Wealthy Affiliate, I was clueless and lost just like you but look at me right now! I am creating 2000-word articles just for fun and making money through them.
Before joining Wealthy Affiliate, I would have never imagined it!
So, here are the steps you are going to be taking today:
Setup your account(upload a profile picture and tell us something about yourself)
Contact me if you have any questions at harry@dearboss-iquit.com or send me a private message inside the Wealthy Affiliate platform
Ask questions on the live chat to get instant and accurate answers from experienced members.
Some Final Thoughts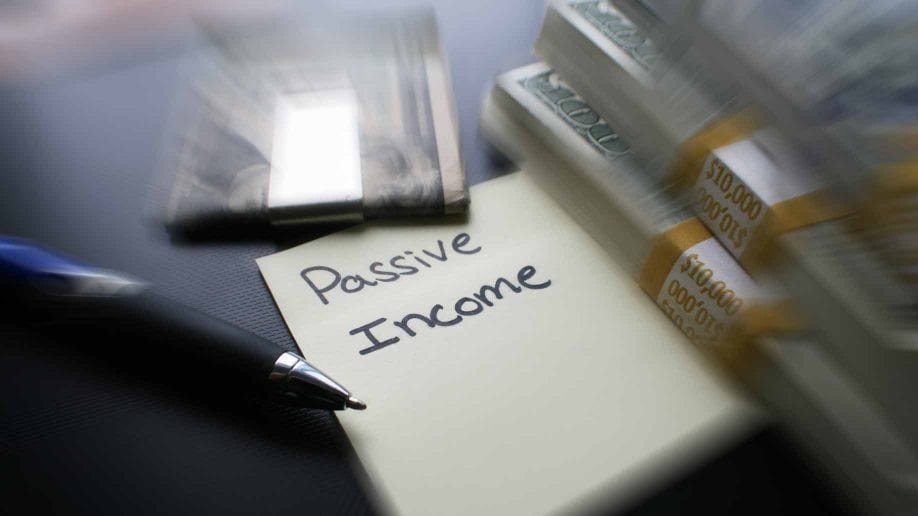 People are making a fuss over earning a passive income online. If it seems like something that you are going to be interested in, you should check out Wealthy Affiliate yourself.
Just try it out, you have nothing to lose since you can join without paying a single cent.
If you decide that this isn't what you are looking for, you can leave and never come back, no harm no foul.
But what if it turns out to be exactly what you are looking for, or even better? It could change your life forever just like it changed mine.
Don't miss your chance…
If you need more information on it before joining, you could read my Wealthy Affiliate review, which is based on my very own experience( I am still a WA member, you could find me by typing "Harry" at the search bar inside Wealthy Affiliate).
See you in there,
Harry!