Bellame is a company that operates within the beauty and skincare niche.
The company manufactures and distributes beauty and skincare products such as sleeping masks, moisturizers, cleansers and much more.
Bellame also has an MLM compensation plan in place, meaning that the company will pay you money for distributing its products to retail customers as a "Partner" as well as getting other people to enroll as Bellame's Partners and distribute the company's products themselves…
This raises a few questions…
-Is Bellamy actually legit?
-Are its products worth it?
-Does it offer the potential for you to achieve your financial goals?
-Or is it just another scammy pyramid scheme like those who leave those who join them hundreds of dollars poorer?
In this Bellame review, you'll discover everything you need to make an informed decision about whether this company is worth your time, attention, and money or not, such as
What Bellame is
How it works
The company's background
How much it costs to join
Its compensation plan
If it's a pyramid scheme or not
The products it offers
Its owners
Pros and cons
and much more
Let's get cracking!
Name: Bellame Beauty INC.
Owners: Melissa & Scott Thompson
Price:
Partner enrolment – $99(One-time payment)
Upon enrollment, Bellame also offers you the option to purchase several additional discounted product bundles to jump-start your business that cost from $35 to $300 as well as several sales tools that cost from $8 to $16.
Official Website: bellame.com
Suggested? So and so…
Increase your chances of reaching success in multi-level marketing by following a dedicated MLM course.
.
Before I move on to the actual Bellame MLM review, I want to reveal to you some general MLM statistics that will probably SHOCK you to your very core.


10 Shocking MLM Statistics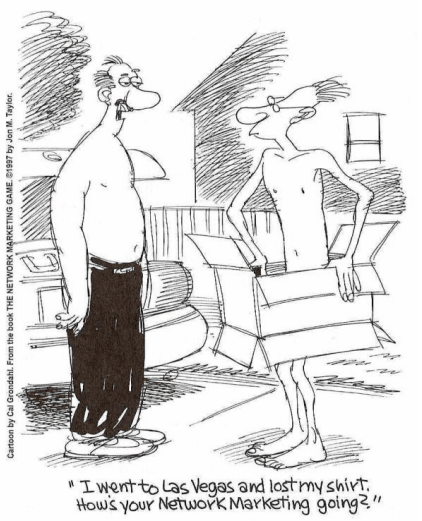 As stated in the beginning, Bellame is an MLM company that manufactures and distributes a variety of beauty and skincare products.
Bellame was founded back in 2017 by Melissa & Scott Thompson (husband & wife).
According to my research, Mellisa has extensive experience in the MLM business model as well as in the beauty and skincare market as she has worked with huge companies such as Avon and Belcorp for many years. For a brief period of time, she was also the Chief Marketing Officer of Astoria, a company created in 2010 by her husband Scott.
Scott brings 25 years of digital marketing experience to the table. His company, Astoria, which is almost 10 years old, was ranked #119 on the Inc. 5000 for 2015 and is still growing to this very day.
Bellame's mission is simple and it is to empower women from the inside out because and I quote" When you share your confidence, purpose, and passion with others, your external beauty shines even brighter".
In less than a year since it was first launched Bellame managed to gather 10K Partners (when they were really expecting to gather no more than 500) and paid out $3 million in affiliate bonuses.
Bellame Products and Prices
According to Bellame, its products are the ultimate luxury experience, pampering in every way, and provide clinical results. Inspired by luxury and powered by science. Acqua Lumiere is a stunning, skin-transforming mix of "water" and "light". An ultra-luxurious line packed with powerhouse, clinical-grade ingredients – minus harsh chemicals like parabens and phthalates – and it's patented technology delivers exactly what your skin needs, precisely when it needs it. 
The products that Bellame manufactures and distributes are the following:
Dream Luxe Sleeping Mask – $78/50ml
Hydrating Cleanser – $48/150ml
Hydrating Serum – $88/30ml
Hydrating Eye Cream – $68/15ml
Hydrating Moisturizer – $78/50ml
Moisturizing Lip Gloss – $27/5.5ml
Bellame offers you the opportunity to earn money by becoming a "Partner" of the company and distribute all its products yourself.
First of all, as a Bellame Partner, you can get up to 40% discounts on the products you purchase for personal use.
Also, you can earn up to 40% commissions when you sell Bellame's products to retail customers and up to 35% commissions for Beauty Passport sales.
However, that's not all…
Bellame also allows you to build a residual income with commissions paid based on your downline's sales volume thought a uni-level compensation plan as well as through various bonuses that you'll receive based on the rank you have achieved within the company…
The ranks that you can qualify for along with their respective qualification criteria are the following:
Active Partner – maintain $300 worth in retail sales every 3 months
Senior Partner – $500 PV + one personally enrolled Active Partner
Executive Partner – $1000PV + three personally enrolled Active Partners
Director – $500PV + $3000GV + four personally enrolled Active Partners
Senior Director – $500PV + $3000GV + four personally enrolled Active Partners + at least one 1st Generation Director on your team
Executive Director – $500PV + $3000GV + four personally enrolled Active Partners + at least two 1st Generation Directors on your team
Diamond Director – $500PV + $3000GV + four personally enrolled Active Partners + at least four 1st Generation Directors on your team
Platinum Executive Director – $500PV + $3000GV + four personally enrolled Active Partners + at least six 1st Generation Directors on your team + $125K or more in total downline sales volume for the month
The higher the rank you achieve, the higher your income potential with Bellame.
For instance, an Active Partner doesn't qualify for a 5% Sales Mentor Bonus on all personal retail sales which a Senior Partner qualifies for.
I dive deeper into Bellame's compensation plan right below.
Bellame's Compensation Plan
The majority of MLM companies have so overly complicated compensation plans that it feels like you need to have a rocket scientist doctorate to understand just their first paragraph.
Thankfully, Bellame's compensation plan is rather simple.
Bellame compensates you for your sales and recruiting efforts in 10 different ways.
Retail Sales Commissions
Beauty Passport Commissions
Elite Sales Bonus
Sales Mentor Bonus
Business Building Bonus
Personal Generation Bonus
1st Generation Bonus
2nd Generation Bonus
3rd Generation Bonus
Infinity Bonus
If you want to find out more about all those commissions and bonuses and how you can generate an income with them, go ahead and take a look at Bellame's full compensation plan right here.
Please note that Bellame's compensation plan might undergo changes from time to time so by the time you read this review, some of the info, the commission rates, the rank bonuses, etc that are displayed in the compensation plan I shared with you right above might not be that accurate.
If you still have questions about Bellame's compensation plan, you could contact its support team through the contact form on the company's website or at the telephone number 833-2355263
Or you could contact me at harry@dearboss-iquit.com and I will do my best to help you out.
How Much Does It Cost to Become a Bellame Partner?
To enroll as a Bellame Partner all you have to pay for is an "Influencer Kit" which costs a one-time payment of $99 and contains 
A Bellame Boutique Website
1 Bellame Box
1 Bellame Binder & Training Materials
10 Brand Brochures
10 Sets of Product Samples
10 Opportunity Trifolds
Upon enrollment, Bellame also offers you the option to purchase several additional discounted product bundles that cost from $35 to $300 to jump-start your business as well as several sales tools that cost from $8 to $16 each.
Please note that none of those additional purchases are mandatory. Purchasing the $99 Influencer Kit is enough for you to become Bellame's Partner and participate in their compensation plan.
Is Bellame a Pyramid Scheme?
Most of the time it's very hard to distinguish between a legit MLM company and a pyramid scheme.
The video below will help you understand how to spot and avoid pyramid schemes in general.
The main difference between an MLM and a pyramid scheme is that MLMs give you the opportunity to earn commissions by selling actual products or services to other people in retail without having to recruit them while with a pyramid scheme the only way to earn money is by recruiting other people into the scheme.
Since with Bellame you have the option to earn commissions by pushing the company's products to retail customers, I have to conclude that Bellame is NOT a pyramid scheme.
Affordable Entry
Free Replicated Website
Experienced Leadership
1 • Affordable Entry: Bellame is one of the cheapest MLM companies to join that I've come across until now. With a one-time fee of $99, you can become a part of the company's compensation plan and potentially earn hundreds of dollars in commissions per month (if you play your cards right) by distributing its products.
Just to give you a frame of reference, NewYou (a CBD MLM) requires you to pay at least $70 per month to allow you to receive commissions.
2 • Free Replicated Website: Upon signing up as a Bellame Partner, the company provides you a pre-made website/e-shop which people can visit and purchase the Bellame products they need online.
When someone who visits your personalized website purchases one or more Bellame products through it, you earn up to 40% commissions of the total amount of money paid by that customer.
In addition, if someone signs up as a Bellame's Partner through your website you become their sponsor and they become part of your downline. 
If marketed the right way, this website could help you maximize your customers, commissions, and recruits.
The website is also beautiful, simple, and easy to navigate (it's basically an exact replica of Bellame's original website).
3 • Experienced Leadership: What I like a lot about Bellame is that its founders seem to have a lot of experience in the MLM and beauty and skincare industries.
Scott is the founder of a performance marketing company that has been continuously growing since 2010 and Melissa has been involved for many years with companies like Avon and Belcorp which are giants in the beauty and skincare market.
This kinda reassures me that the company is probably in good hands and won't tank within the next few months despite being relatively new as studies have shown that one of the most prominent reasons that MLMs fail is bad leadership.
Competitive Industry
MLM Business Model
Company is Still New
1 • Competitive Industry:  There's a lot of money in the beauty and skincare industry and where the money goes, competition follows.
According to research, the beauty & skincare industry has been growing exponentially during the last few years and companies are always launching innovative product campaigns in order to ensure that they get the upper hand over their competition.
I am just saying this to prepare you because if you go into this industry, you'll have to go against giants like Avon and Younique and this ain't going to be easy.
2 • MLM Business Model: As mentioned earlier, I am not that fond of the MLM business model in general for many reasons, mainly due to the awfully low success rates of their participants.
I mean, why even bother with an MLM when you can just as easily create your very own online business which actually offers so much more chances of bringing in an actual profit and would actually require a lot less effort on your part?
It doesn't make any sense.
If my arguments convinced you to seize that better opportunity, you can get started with Wealthy Affiliate and/or Project 24.
3 • Company is Still New: According to statistics, an average MLM company will fail 12-14 months after its launch.
At the time of this review, Bellame might be 2 years but the company is still considered new.
Research has shown that 95% of MLMs have shut down before they reach 10 years of age so we can't really predict if Bellame will be among that 5% of MLM companies that last in the long-term or not.
Somehow, I trust that it will!
The upside is that when an MLM company is new the market has not yet been saturated with its products or with people who are trying to recruit even their dog so you will probably be able to find customers and recruit people a lot easier.
If I was really into the beauty and skincare industry, then maybe I would give Bellame a try.
But I am not… And not because I am a guy but because my skin is awesome by itself hehe 😛
Jokes aside, I am pretty sure that if you do your research, you might be able to find more reputable and credible MLM companies in the industry, with a wider variety of products, as well as a better compensation plan.
To tell you the truth, personally, I am not at all fond of MLMs in general.
The success rate of their affiliates is awfully low
They are extremely volatile
You need to invest a ton of money, time, and energy until you manage to make a profit (if you ever actually make a profit)
And most of them focus on recruiting people instead of pushing an actual valuable and beneficial product or service in retail
Plus, in order to make money with the MLM business model, you'll probably have to turn into a sleazy salesperson and I really hate selling as much as I hate being sold to.